Everything about Jordi's work is bold and energetic – his lines, his colors and even the topics he chooses, such as bottles of prestigious wine or neon-lit urban faces. Swiss abstract painter is famous for his impetuous use of colors – those splashes of paint on his canvases literally radiate life and warmth. Jordi, who is one of the most famous contemporary artists in Switzerland, has a huge passion for life and he's channeling this passion through his exuberant paintings which are sometimes figurative, sometimes abstract, but often a mix of both styles.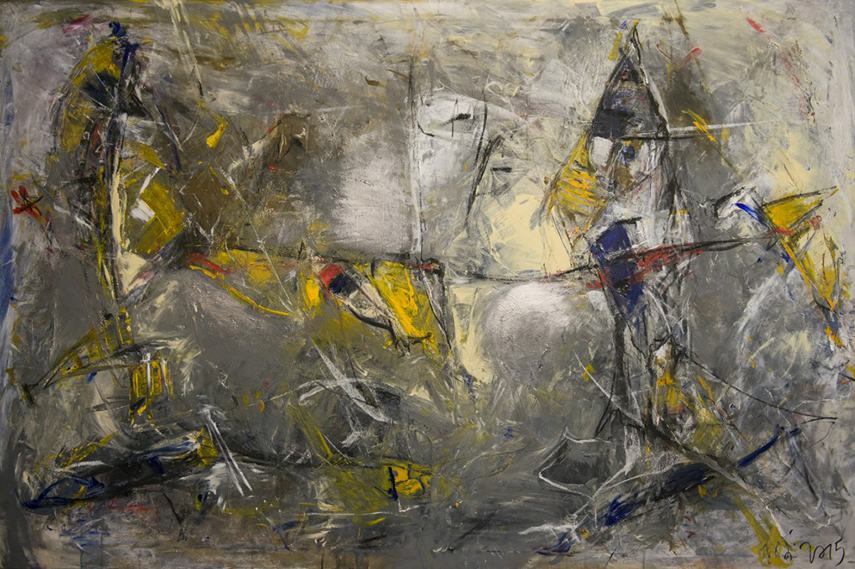 Changing Soccer Career
Jordi's career path was extremely unusual. It often happens that musicians or writers become painters at some point, but sportsmen who turned artists are a rare kind. Jordi wanted to become a soccer star throughout his childhood and early adulthood. He was very good at sports but for some reason, he felt that it's not his true calling. In the meantime, while he was trying to find out what his true calling was, he changed many part-time jobs –  he was a sporting goods retailer, car dealer, even barman. When he turned thirty, he finally discovered his love for painting and even though he didn't have any formal art education he quickly excelled in various visual skills. Perhaps Jordi's energetic approach to painting is something he carried over from his sportsman identity. At times, Jordi even rips and pierces his canvases because he puts too much paint in a furious way. Painting is almost like a battleground for him, but very enjoyable one, where he can express his creative ecstasy. Most of Jordi's paintings are very large formats and he typically uses strong primary colors, such as yellow, red and especially blue.
At times, Jordi even rips and pierces his canvases because he puts too much paint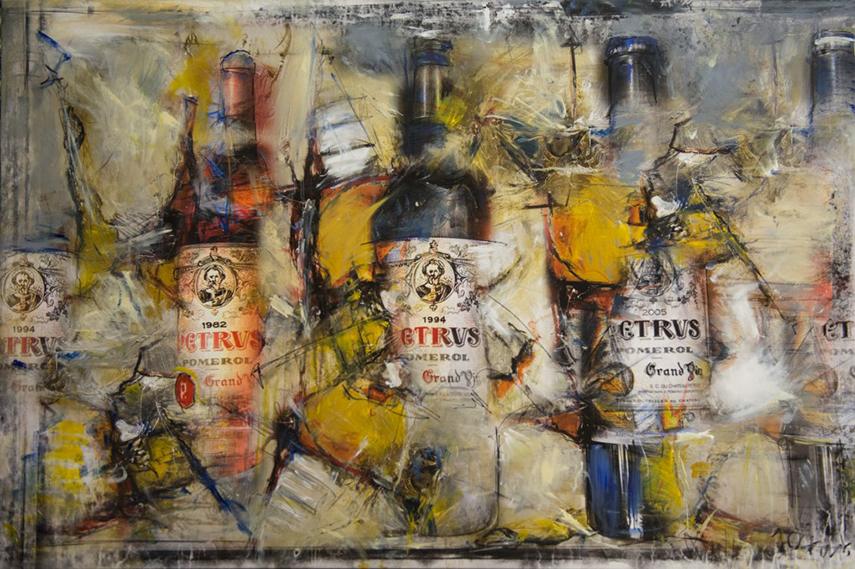 Advertising Campaigns Made Bolder
In addition to creating abstract paintings, Jordi works in the advertising industry where he makes images of wine bottles, often used in prestigious hotels. Jordi's usage of colors is extremely decorative and has enough magic and power to efficiently embellish hotel interiors. Jordi is also interested in fashion and cosmetic industry and he digitally creates art based on urban portraits of women. He takes photos of various women and alters them digitally, so they appear more painterly and more commercial, almost like old movie posters. Jordi preserved even the topic of soccer in his work and for the occasion of The World Cup in 2006 and 2010, he did a series of soccer player portraits. Also, in 2002 and 2003 Swiss Embassy in Berlin commissioned him to make the United Buddy Bear for Switzerland. United Buddy Bear is a campaign made by the United Nations and it consists of artist-made bear figures which are standing together hand in hand. These figures are symbolizing the vision of a peaceful world and each bear stands for the different country and its culture. Jordi was very proud for having taken part in such peace-promoting campaign twice.
Jordi is interested in fashion and he digitally creates art based on urban portraits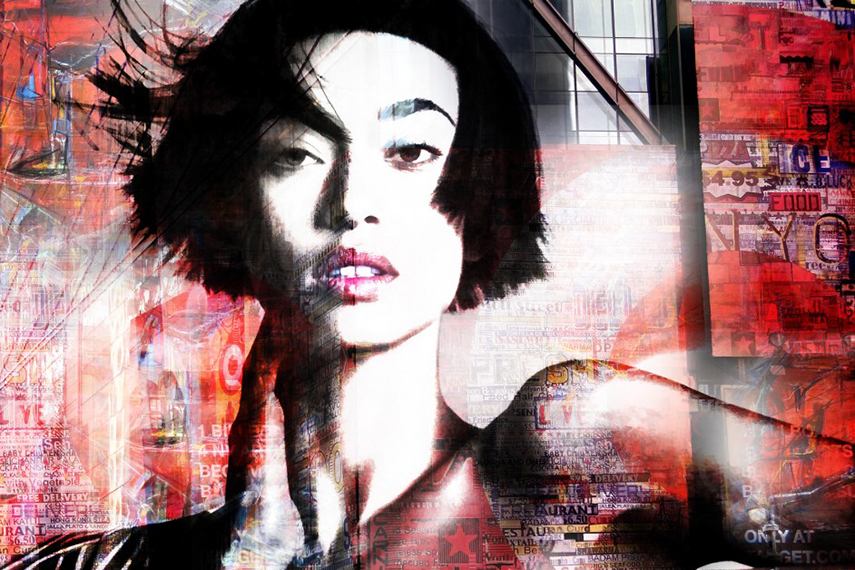 Successful Self-Taught Painter
Since the early 2000s, Jordi had several solo and group exhibitions in Europe and in the United States. Also, a lot of his work is permanently exhibited in some of the most exclusive hotels all over the world. For Jordi, what seems to be the most important thing is that he can keep dancing with the colors, the expression he uses to describe his way to paint. Jordi's immeasurable pleasure of painting is something impossible to ignore – his colorful work is loaded with such dense creative energy that it can serve as a means of invigoration and even powerful art therapy.
The artist is represented by Galerie Neuheisel.
Jordi lives and works in Zurich, Switzerland.
Featured image: Jordi's portrait
All images courtesy of the artist.