Joseph Hartman is a Canadian self-taught photographer, well known for his works where he explores the connection and relationship between people and the environment they occupy.
Background and Academic Training
Hartman was born in 1978 in Berrie, Ontario. In 2001, he received his Bachelor's Degree from Laurentian University, and three years later, in 2004, Hartman obtained a Master's Degree in Kinesiology at the University of McMaster. Initially, Hartman wanted to be a doctor, so he applied and was accepted to Medical School, but he soon realized that art was his true calling. He dropped out of Med School and took up photography with a famous Canadian photographer, Edward Burtynsky. His apprenticeship started in 2005 and ended four years later, in 2009.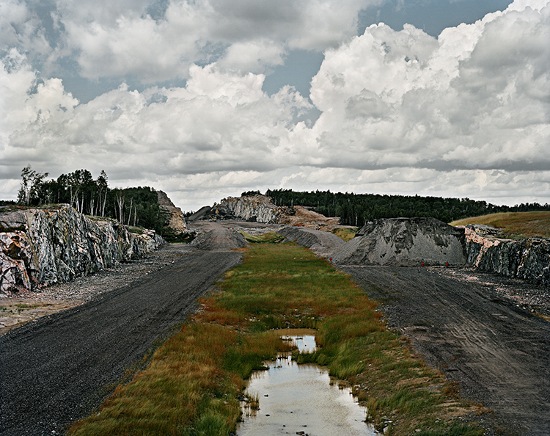 Subject: (De)construction and Progress
The constant need of a man to develop, and in that way influence and change the environment around him is what inspires Hartman's work. It stems from his intense desire to know and understand the relationship between humans and landscape, and the effects they have on each other. The subjects of Hartman's photographs are usually the different landscapes in the process of transition – either a highway that is under construction, or the destruction of huge urban sites. The purpose is to capture the control people exert over their surroundings, and vice versa. Hartman's art goes even deeper: the massive buildings and objects humans once constructed were seen as a sign of progress and headway. Now, people perceive those same buildings differently, and they are seen as an obstacle, hence their demolition. Hartman's work tells a story about society through what Harman calls monuments of our time.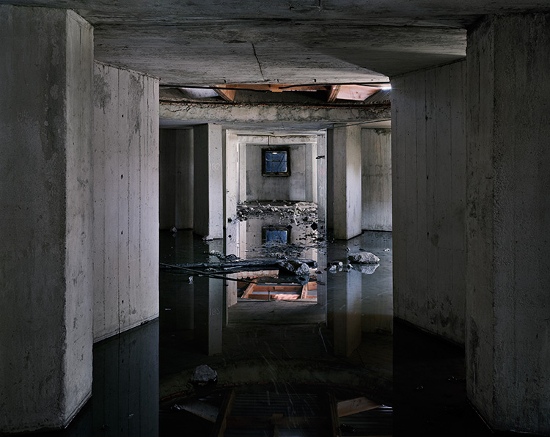 Series
Hartman's work consists of six beautiful series of photographs. Highway 69 Construction series and Deconstruction series were being developed form 2006 until 2009. Hartman here employs his principles and understanding of nature of human-environment relationships. Deconstruction depicts various demolition sites throughout different cities in Ontario. In 2007, Hartman started working on Hamilton, a series about the town he lived in (and still lives in). Here is the influence of his teacher Burtynsky best visible. Hartman concentrated on the city's East End, amazing scenery of working-class neighborhood and the surrounding landscape, drawn by its "gritty personality. The series is his largest body of work, and it took him seven years to create it.
As a child, Hartman lived in Heron Bay and Collins, two small settlements in Northern Ontario. Thirty years later, he returned to see if the memory of these places was real or just a figment of his imagination. And that is how in 2010, his Return series came to be. There are no people in these photographs, and everything seems remote and yet familiar, the way Hartman feels towards these small towns. During 2013 and 2014, Hartman worked on two more series: Georgian Bay and Artist Studios.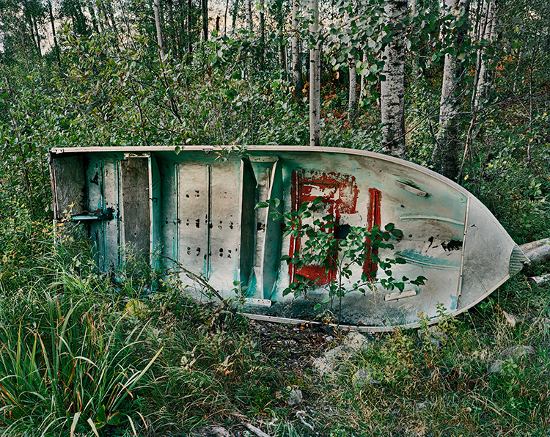 Achievements and Exhibitions
Joseph Hartman received a number of awards and grants for his achievements. Ontario Arts Council awarded him Emerging Grant three times: in 2010, 2012, and the latest in 2015. The Council also gave him Exhibition Assistance Grant three times, in 2008, 2010 and 2012. Additionally, Hartman received grants from the Canada Council for Arts, and the Magenta Foundation in 2010 and 2012. His photographs are a part of many private and public collections, including Art Gallery of Hamilton, Farrow Partnership Architects, Royal Bank of Canada, and Pioneer Construction.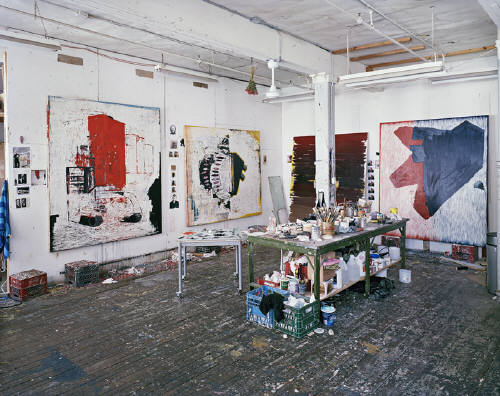 Hartman participated in several one-man and group exhibitions throughout Canada. The first exhibition, titled re-construction, was held at Toronto Image Works Gallery in 2008. His most notable exhibition was Return, which took place in 2012 at McLaren Art Centre and Peter Robertson Gallery, and then again in 2015 at McLaren Art Centre. Artist Studios is the latest show, organized by Stephen Bulger Gallery in Toronto.
Hartman's work was listed by AZURE magazine as one of the 10 emerging photography projects that everyone needs to know about. He is represented by Peter Robertson Gallery and Stephen Bulger Gallery.
Joseph Hartman currently resides and works in Hamilton, Ontario.