The works of Juan Jose Surace can easily be associated with the terms of strange, eerie or even bizarre and they certainly, reflect the high degree of creativity and endless imagination. On the other hand, they can be perceived as metaphors of human behavior, especially in regards to the social canons of decent manners which are often misused. Actually, the images depict the intensity of relations between their subjects in peculiar everyday life situations in almost comic book manner. The use of humor prevails so Surace's works function as some form of active social commentary.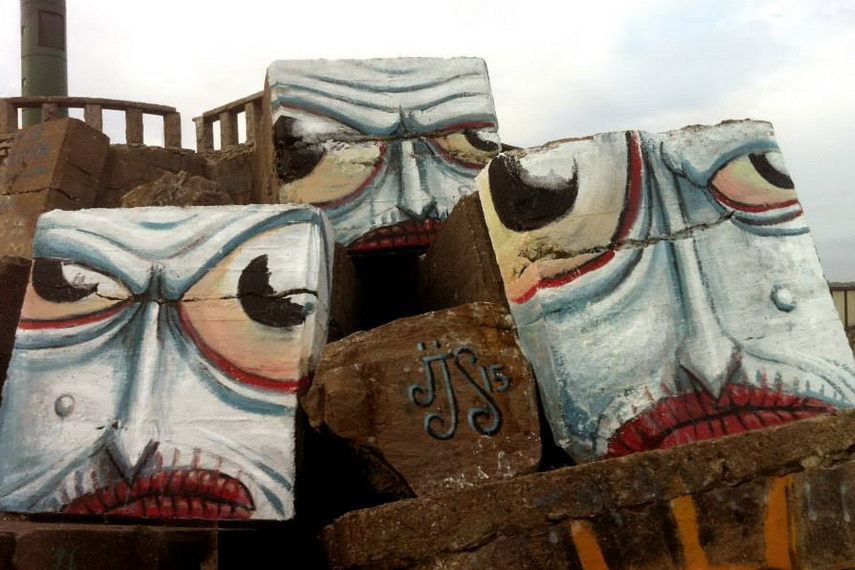 From Animation to Painting and Back
Juan Jose Surace was born in in 1977, in Mar del Plata, Argentina. In 1995 he began his artistic acitivity as an autodidact and experimented with oils, watercolors and prints. Surace moved to Barcelona in 1998 and very soon began to work as a 3D animator and illustrator on a number of TV series and video games. In between 2006 and 2007 the artist was employed as an animator in several projects of the theater company La Fura dels BausDue and managed to prepare exhibitions for galleries in Spain and Argentina, including the Iguapop Gallery, the Mercat del Born and the Museo Castagnino.
Subversive and sometimes lascivious motives are present in Surace's works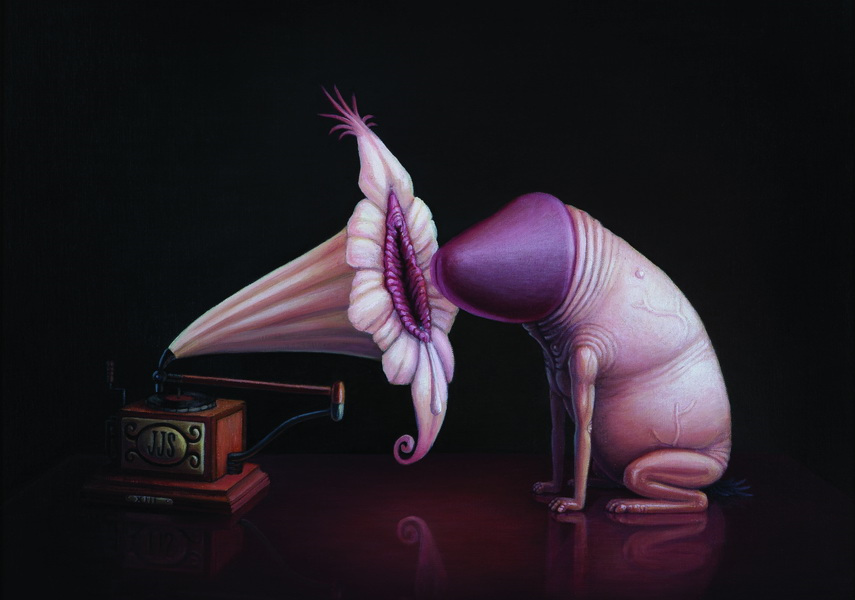 Defining Personal Unique Style
From completely naive and comic book perspective, in recent years in the last years Surace focuses on the creation of a series of works in which he embodies Death as a strange hybrid monster who is a companion on trip in the different stages of life of a person. Taking different attitudes and dimensions according to the intensity of the moment, sometimes it is fierce and hostile, in others slender and servile. The Death metamorphoses and adapts to situations, as if it were an imaginary friend. At the moment he works in a series of sculptures in the technique, where he reflects and ironizes on the fragility and the introspection of the average citizen. Though, the works are critical of human behavior at the same time they are thought in regards to betterment and emancipation even through laughter and joke.
Surreal, yet realistic compositions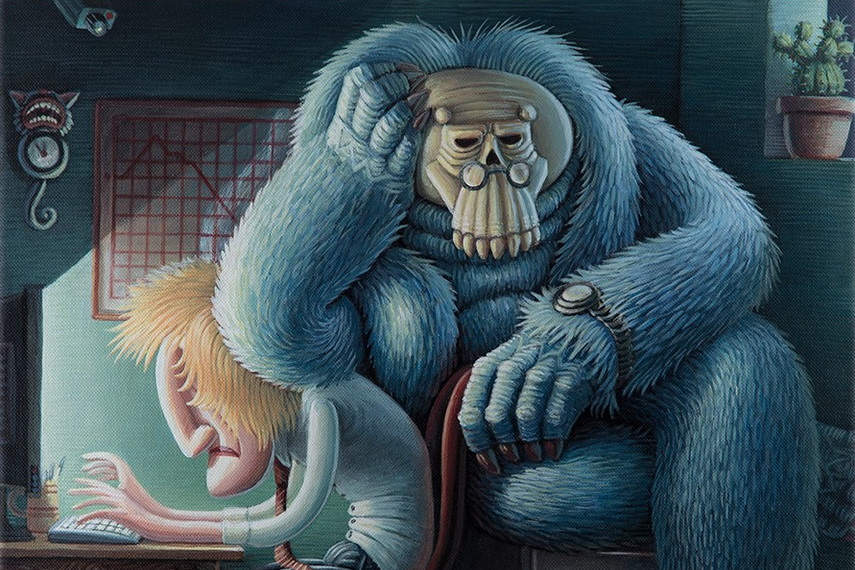 The Animation Master
In 2007-08 Surace began to work as director of animation and designer of characters in a series of projects of educational animation. A year later he had the opportunity to create, direct and produce the animated short film Saduj: His Confession. With this one Surace participated in more than sixty animation festivals around the world and winning five awards in America and Europe. As a generalist and independent 3D illustration in several campaigns and publications, as well as developer of different augmented reality games for the CCCB works from 2010 onwards. The artist also teaches art and animation classes at university level and collaborates in the realization of special effects for the film industry.
The creatures in us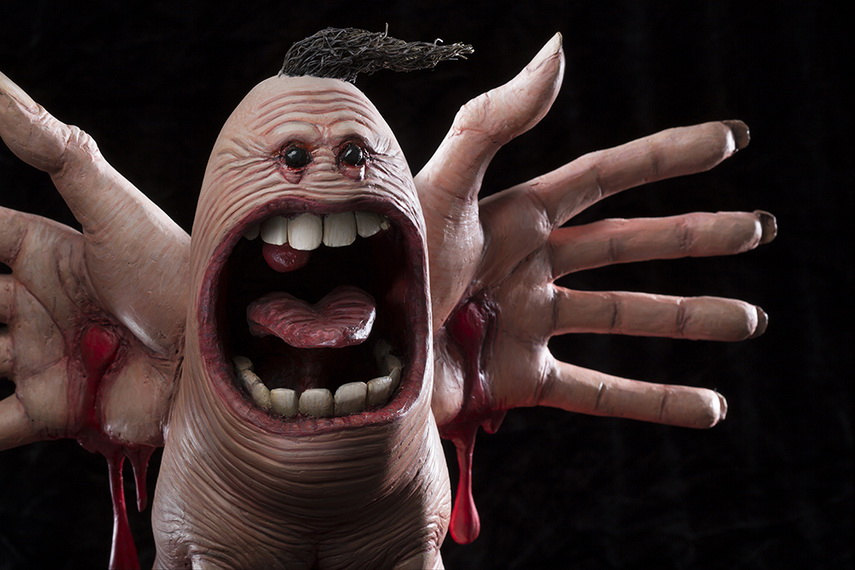 Delicate Creatures
Surace definitely creates staggering and compelling pop surrealist images which are always on the edge of the media. Nevertheless, they are thought in motion even if they are two-dimensional. That shows the artist's intriguing desire to engage the observer by providing him with a piece of his imagination which can be extended. It seems like Surace is not only eager to encourage our fancy, yet to remind us how important creativity, humor and communication with our inner creatures are.
Juan Jose Surace lives and works in Barcelona.
Featured image: Juan Jose Surace in front of his work – image courtesy of Fousion gallery
All other images courtesy of Fousion gallery and the artist