Each color and every mark indicates both emotion and queer feelings. It is through action that my consciousness becomes archived. Sensation transforms into cognition, cognition becomes an impetus to enjoin what was and what will be.
—Kai Chen
The transcendence of seeing in the sublime is the aesthetic response to abstract that is queered in Kai Chen's paintings. His works entail both a striking visual abstraction, and also a sense of humanity and particular subjectivity that offers a counterpoint to the conventional sense in which painting can be seen as beyond identity. Since 2017, painter Kai Chen has been working on Queer Sublime, a project which he has continued in his studio during his fellowship year at the Headlands Center for the Arts, Sausalito, California. Queer Sublime expands from Chen's previous large drawing series with colored pencil on paper stretched over linen, to the present larger scale 6'×8'. The lyrical visual experience of the artist's work arises from the vibrant, delicate and subtle traces of crosshatching, color, and tone that plays out across the canvas. With their dreamy passages of light, and ethereal edges to the color fields, the paintings offer a quality of communicative contemplation.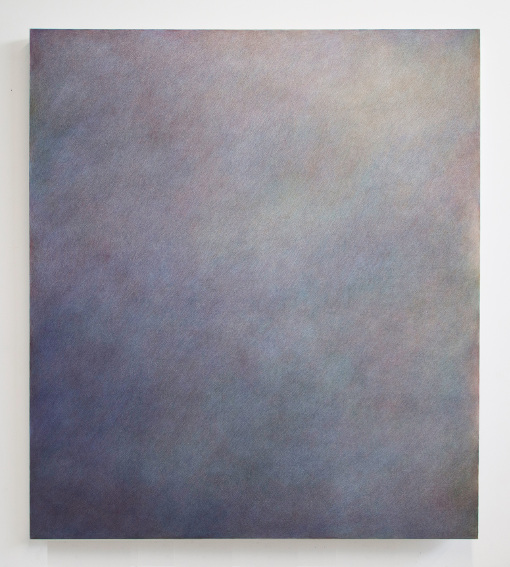 Yet, beyond delightful visual enjoyment, Chen's work conjures the critical consciousness of an emotional landscape characterized by his own traumatic queer suffering. Accordingly, these paintings offer a spiritual and perpetual moment revealing and unfolding these underlying connotations as a response to the artist's real life experiences. German-Swiss artist Paul Klee stated that "The more horrible this world (as today, for instance), the more abstract our art, whereas a happy world brings forth an art of the here and now." As a young painter, Kai experienced a daily confrontation with his otherness, an understanding of how masculine power plays itself out in homophobic repression. For Chen, terror and violence construct the complexity and intensity of identity. Yet, instead of restating visible violence, Queer Sublime projects an almost Utopian positivity, painting as a safe space for both the individual and the collective.
Born and raised in Mainland China, Chen started drawing as a child with colored pencils and then trained as a realistic painter. Painting became for him a form of critical thinking and a long odyssey in search of how to transcend the queer body. The social and cultural milieu of his upbringing and the Chinese language itself have difficulty reflecting the values and essence found in historical and contemporary Western interpretations of queerness. "Queer" is translated into Chinese as 酷儿(ku'er), literally meaning cool kid, as such it loses its English language context as a recuperation of a negative slur into a positive identification. The meaning of the word is literally lost in translation. To impose the Chinese translation of queer on a Chinese context therefore is problematic, just as the Pride parade in Chinese cities today participates in a globalism without considering local contexts. That is to say, Queer is a loan word and alien concept for Chinese people and society engendering a difficult to overcome semantic obstacle as well as a psychological distance between the notion of queer and perception of its meaning. It was in the context of his MFA in the San Francisco Art Institute in America therefore that Chen's state of isolation and confusions in relation to his identity transformed into the pursuit of critical reflections on queerness. In Chen's understanding, queerness is at its core a tool and life approach for which everyone is qualified, it represents humanity and empathy of a person beyond their physical body, without being judged to its norms.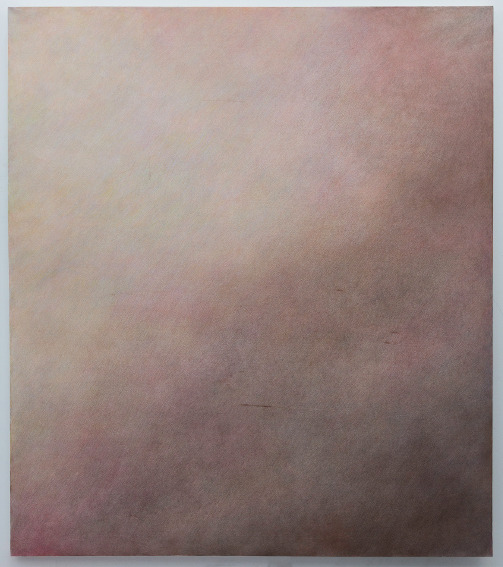 Much as the term Impressionist has become canonical but arose out of art critic Louis Leroy's disparaging description of the work of Claude Monet. Queer, originally meaning strange and odd, was used largely as a put down for homosexuals until the word was recuperated into the LGBTQ movement of the 1980s. Indeed, "queer" has become a theoretical term used to describe a whole field of investigation, Queer Studies. Today, Queer is a theme in much contemporary art and writing, however, queerness as abstraction is still underrepresented as an artistic strategy. In regard to the relationship between abstraction and queer bodies, art historian David Getsy in his recent book Abstract Bodies (2015) use case studies of 1960s abstract sculptures to note the capacity for abstraction to function as an unlimited and inclusive resource to "discuss social relation and politics without producing an image of the body." Likewise, there are no obvious hallmarks of queer bodies in Chen's paintings, as might be signified for example by intimations of sexuality or issues impacting the gay community such as AIDS/HIV. In Chen's words, "The queer sublime is not only about sexuality, but owning our voice, resisting being spoken for or represented, and honoring the uniqueness of our own feelings and experiences; an affirmation of being ourselves despite all the difficulties and hardships we are facing." To allow for queerness as a core strand of Chen's abstraction therefore, is to allow for the possibility of abstraction to exist as a poetic and political response.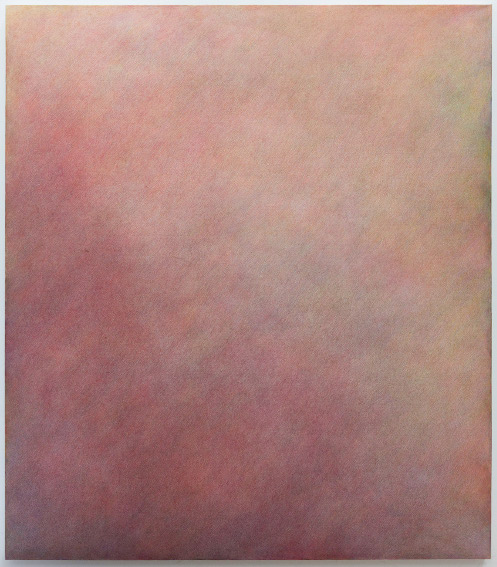 Artworks in different points in history have occupied the artistic narratives and aesthetic shifts of dynamic representations. In today's world, art has a purpose to advocate, argue, critique and contend. Eschewing the provocative and controversial in contemporary art, Chen works contemplatively, though no less politically, reconstructing the turbulent and unpredictable into an aesthetics of abstraction that is at once human and universal, while also being queer and specific. By means of Chen's unconventional approach married to deep subjective experience, the viewer can transcend the politics of identity and physical bodies to speak to the aesthetics of the heart and soul.
Text by Yu, Weiying
Featured image: Kai Chen – portrait
All images © Kai Chen