Karoline Jeuffroy is a young aspiring French artist, interested in the fields of sculpture, installation and video art. Jeuffroy was born in Reims, France in 1986, and grew up between the towns of Versailles and Le Havre, in the north-western France.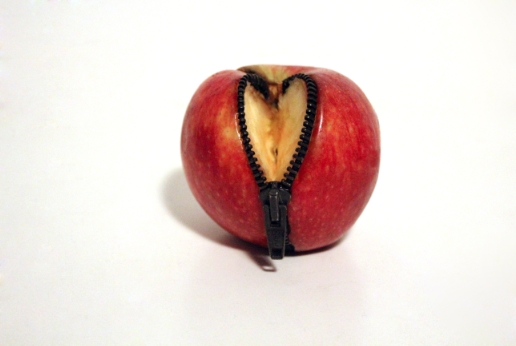 From Le Havre to Paris
In 2007, Karoline started studying at the Ecole des Beaux Arts in the city of Le Havre. In that environment she got familiar with the works of Francis Marshall, artist known for his outsider art. While studying, her mentor was Patrick Galais, who introduced her to the art of photography.
In 2010, Jeuffroy enrolls into the Ecole Nationale Supérieure des Beaux Arts de Paris, at Jean-Luc Vilmouth's workshop. At that period, Karoline attends seminars of Didier Semin and Alain Bonfand, allowing her to understand the poetry of inframince – an aesthetic concept defined by Marcel Duchamp, and to realize the power of words. Jeuffroy's progress in sculpture continues with the course in molding, beside Philippe Renault, and she completes her training with Michel Salerno on metal work. Later, at the Fonderie Coubertin, Karoline discovers the practice with bronze. Following this bronze experience which allowed her to come closer to the essence of sculpture, she studies the use of video with David Chantreux, with a goal to solve a matter of image.
Exposing the Known
"When I give to the ordinary a high significance, to the common a mysterious aspect, to the known the dignity of the unknown, to the finished the appearance of the unfinished, I romanticize them" – Karoline Jeuffroy
The work of Karoline Jeuffroy seems at the same time fragile and strong. Her sculptural practice is focused on the issue of the inconsistency between the inside and the outside and reveal the real identity of the transitional objects, by highlighting the hidden. Goal of Jeuffroy's art is to turn visible the things and relations that are usually unseen, in that way focusing on the absurdities. Interested in phenomenon of transition, she matches different object, thus diverting their usages and extracting the initial idea from them. Her art recomposes objects, rebalances them, and forms sort of a dance between architecture and sculpture. Between intimacy and appearance, she plays with the viewers, at all levels.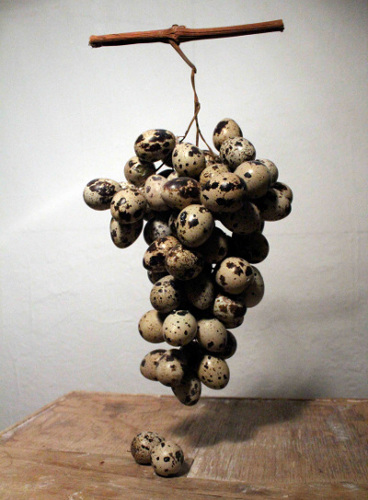 Karoline Jeuffroy exhibited her artworks at To be Venus show, held in 2015 at the Galerie Géraldine Banier, which also represents the artist. Her work has also been featured at several other group exhibitions, mainly held in Paris.
Karoline Jeuffroy lives and creates in Paris.