What began as a simple curiosity in film – soon became a point of difference for Kate Brinkworth, a young British artist. Fascinated by the movies directed by or in the style of Hitchcock, and after a thorough examination of the film language, Brinkworth came up with a distinctive method of creating images. Many different ways of using camera angles and so-called point-of-view shots, directed this artist to experiment with differing degrees of focus and play with blurred areas, without falling into the trap of imitating a photography.
Brinkworth came up with a distinctive method of creating her images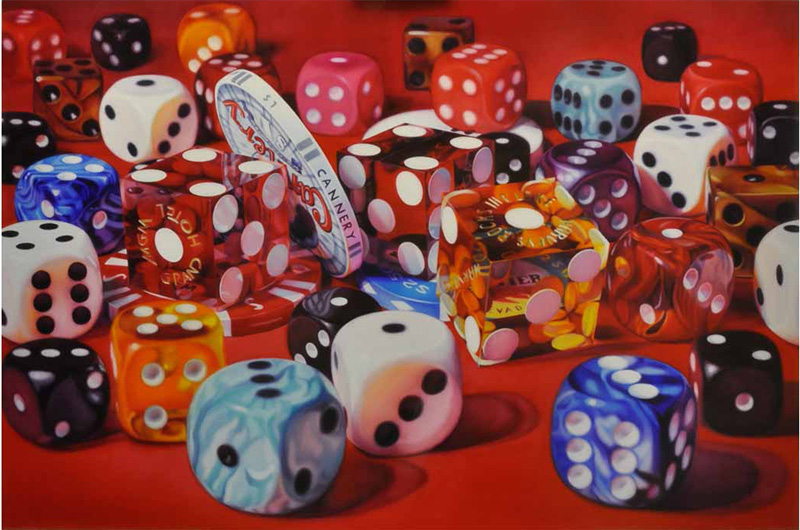 From Narrative to Imagery
Brinkworth was born in 1977. Since forever, she has been captivated by the books she read and the stories she has been told. An artist inside of her began to show up very early, as she wrote tales of her own, inspired by her love for film and its imagery and narrative. Brinkworth attended the Nottingham Trent University in North England, where she graduated in 2000 with first class honors. Soon upon her graduation, she began exhibiting her work, fascinating both public and critics. Her first major solo show was held in 2001 at Britart Gallery, London.
The raw magnetism of the iconic images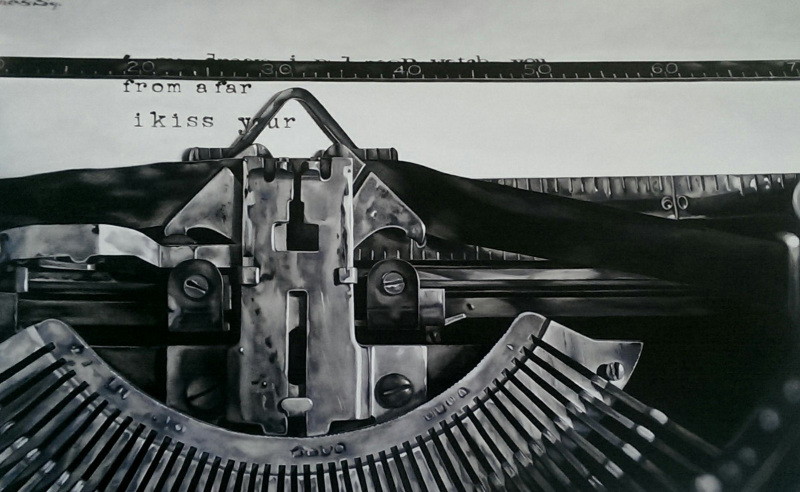 Transforming the Photographic Imagery of Commercial Products
Brinkworth's detailed and well-composed paintings and drawings offered a unique metamorphosis to the photographic imagery of commercial products. Her oil paintings seem to underline the advertising language, using the power of common mass products to create a certain paradox and send the message about the importance of originality and singularity in today's world. When looked at, this young artist's glossy and silky paintings almost pour out the raw magnetism of the iconic images she aims to represent. Drawn into the world of desire by her large-scale canvases, the viewer is decoding its vivid symbols of temptation, with ease and quite naturally.
Brinkworth is active in the field of design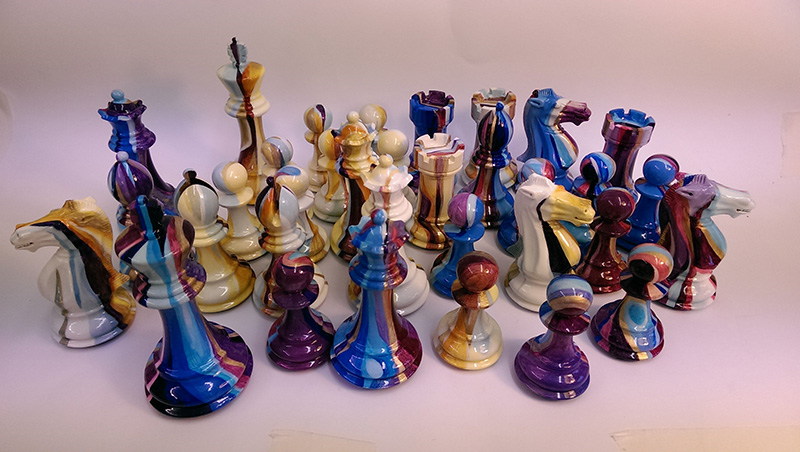 Seting up Scenes with Found Objects
Originally inspired by the film scenes, Kate Brinkworth engages her own ideas and starts to set up her own scenes, with a help of her found objects' collection. By organizing such items like dice, insects, cameras, letters or papers, the artist creates her own stills, sometimes emphasizing a certain object in order to gain a focal point in each of her playful scenes. Brinkworth is also active in the field of design, creating such pieces as her 2014 colorful chess set. Since the beginning of her career, Brinkworth has exhibited widely throughout the UK and the United States. Very soon, she started featuring regularly in several international art fairs. Brinkworth was awarded on several occasions, winning recognitions like her 2004 Westgate Prize, and a commission from GUS headquarters in Mayfair.
This talented artist and her adept hand and a precise technique keep skillfully deceiving a viewer's perception with each of her playful scenes in a compelling photorealist paintings. She elegantly tricks the viewer to voluntarily step into to the center of the glamour and seductive appeal of vice, in the same time intriguing and capturing his imagination.
Kate Brinkworth lives and works in Birmingham, England
All images © Kate Brinkworth