Searching for the balance between the past and the present, Kelsey Irvin is an artist whose work simply exudes a deeply rooted sense of nostalgia. According to her own explanation, Irvin finds herself collecting traces of lives already lived, of memories misplaced and in need of recognition.
Driven to bring new life to objects that may otherwise have been lost in time, Kelsey Irvin spent years exploring a wide range of techniques and media – now, after all that time and effort put into developing it, the artist relies on a unique way of mixing and incorporating drawing, painting and collage.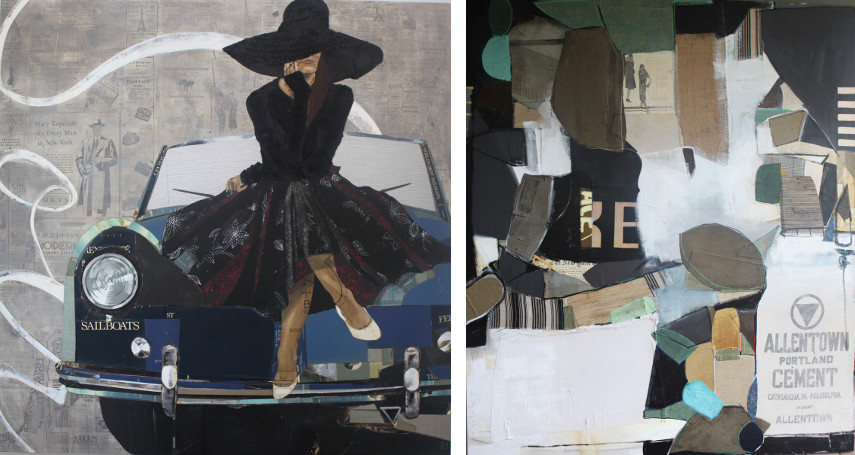 Interesting Artistic Roots
As a child, little Kelsey was constantly drawing in her sketchbook. Over time, she developed a taste for cartooning and even submitted some works to popular magazines whilst still a youngster. When she got a little bit older, Irvin started studying at Fine Art at St. Lawrence University, focusing on painting and printmaking techniques. Although she never even dreamed that she'll become a full time artist, Kelsey started working with an art dealer in 2005 and her career kind of snowballed from there.
Although her methods, which we'll cover in the following paragraph, evolved constantly over the years, the themes of Irvin's work were always basically the same – when asked what are her favorite themes she wishes to tackle with her work, Kelsey gave us the following statement:
Nostalgia. Sentimentality… Fond memories. Why certain people are drawn to certain sections of the Storyline panels over others. Also, a type of classic beauty that was especially prevalent in the past. Poses of subtlety and ambiguity over the modern day 'look at me' selfie.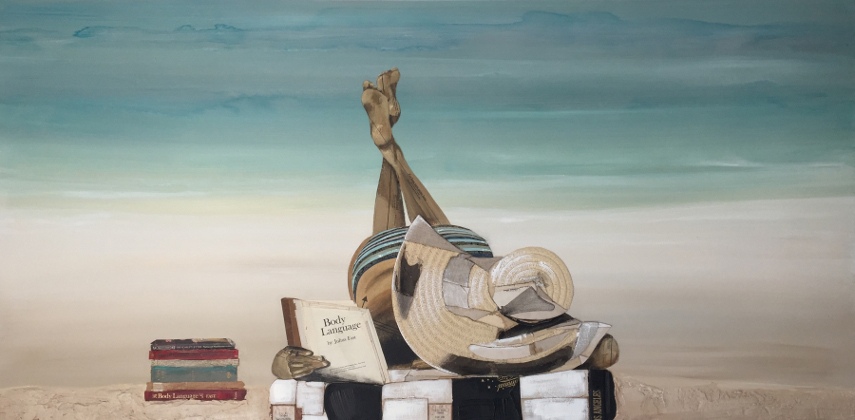 A Complex and Creative Pictorial Vocabulary
The materials Kelsey Irvin uses in her practice are as big of a part of her art as the themes she tackles. All of her work is made by combining drawing, painting and collage – these materials allow the artist to trigger memories and nostalgia in the viewers while also making them aware of both the present moment and the future.
Irvin also relies a lot on vintage ephemera, as explained by the following statement:
Using vintage ephemera in my work is a way to pay homage to those memories, those lives. In a world that is becoming more digital each day, I'm driven to bring new life to objects that may otherwise be lost and deteriorated in time.
Stylsiticly speaking, Kelsey explored many visual styles during her career – so many, in fact, that the artist herself admired it became difficult to decide what she wanted and needed to focus on. The Storyline panels, one of Irvin's most important projects so far, was a perfect fit with the way this artist likes to experiment as it allowed her to continue exploring the challenge of mixing unlikely materials as well as styles.
Kelsey Irvin based her art on the mixing of materials and styles, constantly exploring what functions together and what's not a good fit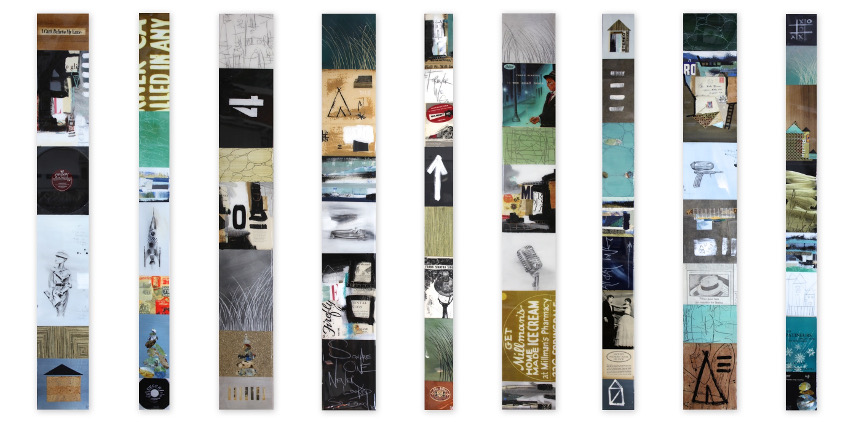 Preventing Us From Going All-Digital
Kelsey Irvin strongly believes that our world is going digital very rapidly and she is doing her part to, at least, slow this process down. A lot of her vintage ephemera materials are gradually losing there place in our lives, like old books, letters, vintage box covers, player piano rolls and matchboxes, so Irvin hopes to prevent these materials from completely disappearing. She preserves them in such a fashion that they can be enjoyed again, only in a new way.
It will be interesting to see where Kelsey's art will take her next. Her tendency to evolve as a creator promises to take her down some new and interesting roads – we're only hoping to be there when she takes her next developmental step.
Kelsey Irvin lives and works in Los Angeles, California.
Featured image: Kelsey Irvin – studio portrait, photo courtesy Exhibit by Aberson
All images courtesy of the artist.