When European and Asian cultures meet and intertwine, the product of their symbiosis can be located in a world between Murakami's surreal writing, Francis Bacon and David Cronenberg's films. Laurent Segretier is a French artist whose digital distortions of photographic visions are influenced by his life between Hong Kong and Paris.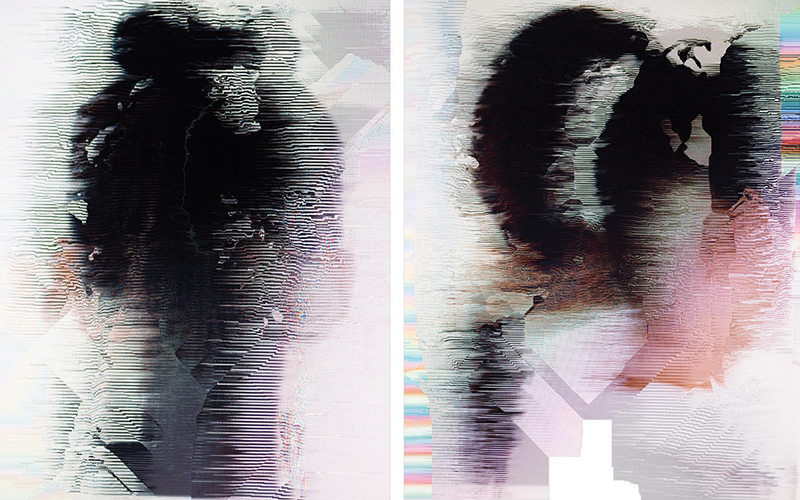 Inspiration Located Between the East and the West
Segretier was born in 1978 in Guadeloupe, at the Carribean – an insular region of France. He earned his Visual Communication Bachelor of Design at the Nice Business School. Upon his graduation, he worked as a commercial photographer for the whole decade, traveling through the entire China, France and Hong Kong.
During that time, Laurent was juggling his pop culture childhood memories, his connection to the history of modern art, and of course – his life in Paris and Hong Kong. This kind of inspiration blend drove the artist to collect many different materials he could found and use in the artistic expression: from internet images that aroused something in his creative mind, all the way up to Araki Nobuyoshi's erotic poetry and the works of François Ozon, Gaspard Noé or Russel Banks.
Segretier's surreal use of photography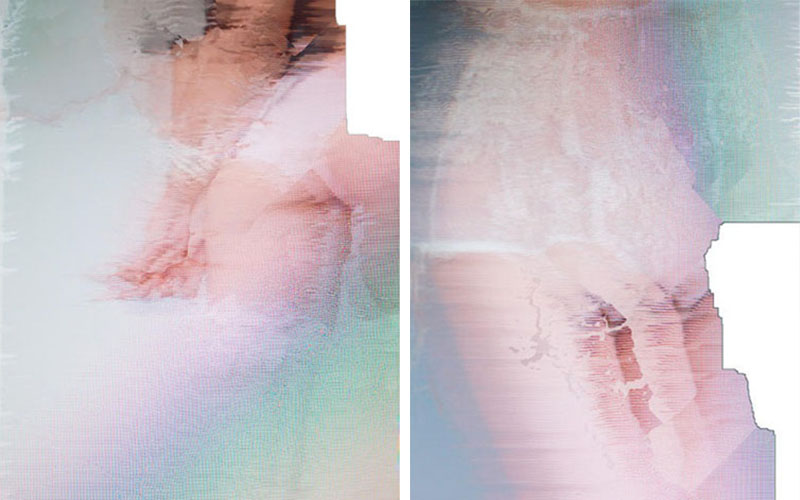 Digital Distortion as a Base of Laurent Segretier's work
The manner and a technique he became known for in the artistic world include rather radical work and interventions in the field of new media. Segretier's surreal use of photography and his manipulation of images and videos result in a production of ethereal and unearthly artworks. The overabundance of images we witness today is something Laurent knows how to employ – his almost obsessive visual investigation helped him develop a technique he calls a digital distortion, which is carried out with a help of his modified computer screen. By deforming his shot or found images, Laurent bestows them a new, severe pixelated materiality, thus creating a painting like texture.
Defining himself as a part of French new media generation, Laurent Segretier chooses to deal with such themes as personal identity, rebirth, sex and religion. His newly created fantasy world treats the unstable and fragmented reality on pretty much disturbing, yet beautiful way – by mixing warped faces with color-saturated abstractions.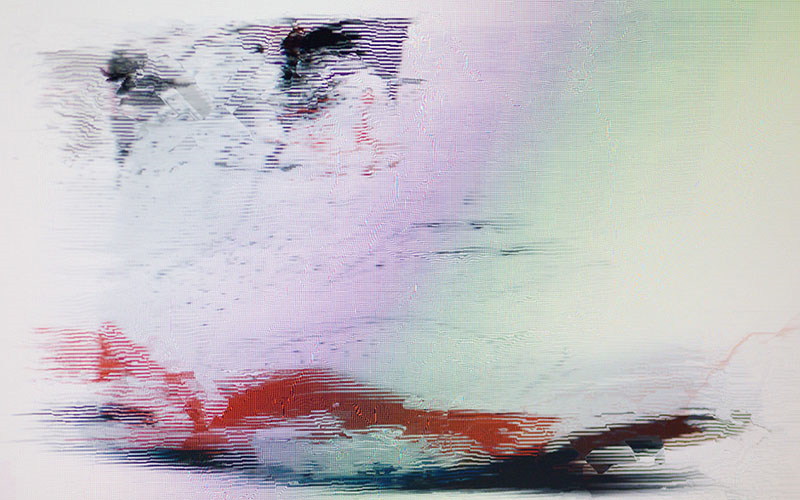 Air Jordan at the Random Access Exhibition
In his 2013 exhibition titled Random Access, Segretier treated a theme of the way his generation grew up – he talks about a childhood very much shaped by a TV and a computer screen. One of the main subjects at the show were famous Air Jordans, sneakers that helped him recreate the memories of his early age, blurring the line between the innocence and the adulthood.
When once asked to describe his work in a few words, Laurent listed a dark orgasm, destructive beauty, hope and rebirth. Being a representative of the Nouvelle Garde Francaise, he continues to explore the very nature of photography and video, experimenting with leaving out things from the outside world and creating a new type of image, changed but with unchanged essence.
With exhibitions in Europe and Asia, his work has been included in some major publications like Monocle or Dazed & Confused. In 2011, he was selected for the Designer's day in Paris.
This artist is represented by The Cat Street Gallery.
Laurent Segretier currently lives between Hong Kong and Paris.
All images copyright © artist