Forming his earliest artistic beginnings during the period of China's oppressive Cultural Revolution, Lu Hong had a luck that regime's dictate was about to end. The visit of his uncle, already famous painter, Ting Shao Kuang at decisive moment changed his life direction. He helped him to enter the most prestigious art school in country, the Central Academy of Design and Arts in Beijing, followed by a scholarship to the Pennsylvania Academy of the Fine Arts and to reach the United States where he could freely express his visual language formed on the influences of artists like Paul Klee, Modigliani, and Picasso.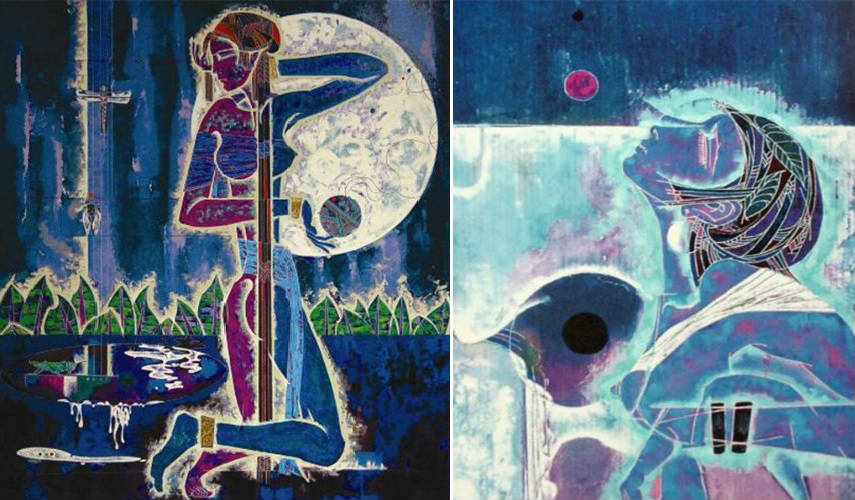 Decisive Help of the Uncle Ting Shao Kuang
Lu Hong was born in 1959, in Qin Huangdao, a city on the coast of northeastern China. He graduated high school in 1981 when his uncle Ting Shao Kuang helped him to realize his dream. Kuang was one of the leaders of already internationally-known Chinese art movement of Yunnan School. Also persecuted by the communist authorities, he eventually left the country and asked Hong to join him in 1986. Liberated of any fears, the artist could finally enjoy his inspirations, masters of European contemporary art and music of Chopin, Mueller and Wagner he admired the most. Hong is best known for his multi-faceted paintings on rice paper, a very delicate technique that includes the use of different water-based mediums, as watercolor and gouache, Japanese mineral and Chinese stone paints. His cautiously applied lines form drawing on rice paper sheets that are affiliated with liquid acrylic and placed on the painting board.
Lu Hong creates multi-faceted paintings on rice paper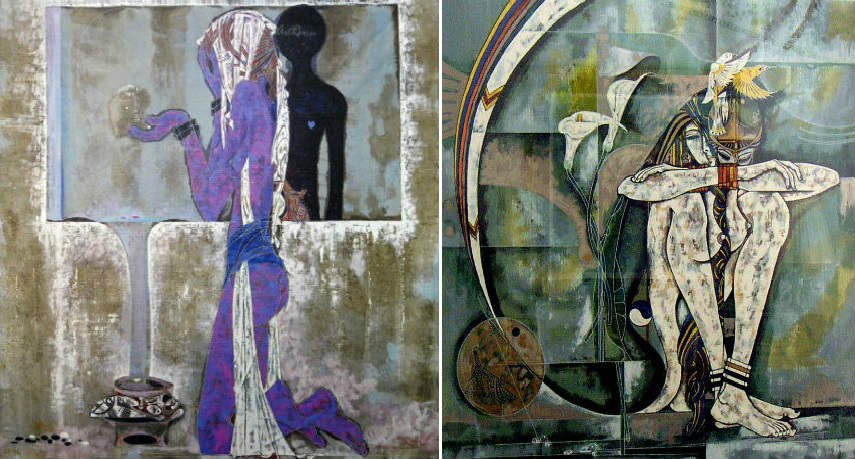 Lu Hong as One of the Most Acclaimed Contemporary Chinese Painters
After his great introduction at Segal Fine Art during the New York Art Expo and Los Angeles Art Expo in 1987, where he showed his works infused by Western inspiration with his distinctive traditional technique, Lu Hong has become one of the most acclaimed contemporary Chinese painters worldwide. His paintings have been exhibited in Japan, France, Netherlands, Taiwan and Canada and the United States, and published in numerous publications and famous magazines, such as The New York Times, Chicago Tribune, China Daily News, and L.A. Weekly among the others.
Lu Hong lives and works in Los Angeles.Featured image: Lu Hong – Implications of Genesis (Detail), Image via artrev.com