Truly standing out due to his versatility of style, influences and subject matter, Luc Waring is a British painter whose visual vocabulary is a true refreshment of the contemporary scene. Although he was originally intent on sending numerous messages to the audiences with his early artworks, this painter nowadays prefers to take a step back and place himself in a position of a viewer as well. That way, this author is able to analyze his own paintings after they are done. By doing so, he is also able to keep out of the way of his own creativity, allowing his art to run free without any question or hindrance.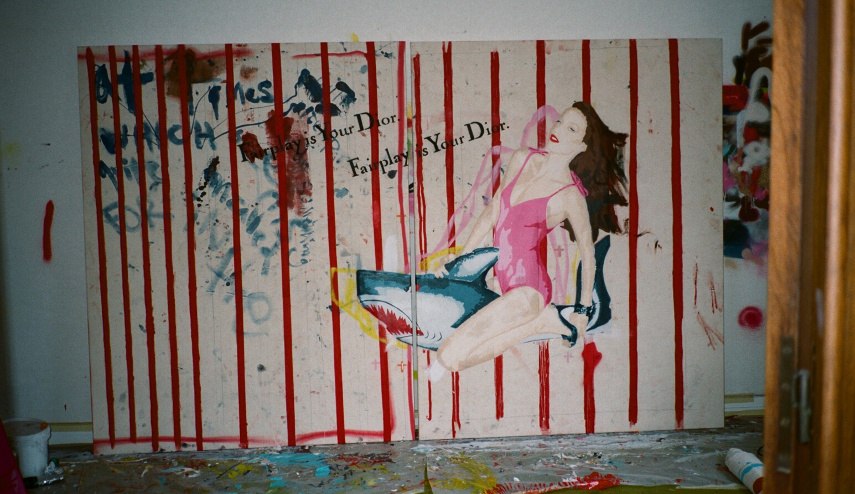 The Start of His Artistic Biography
As far as Luc's creative beginnings go, he always felt as art was an essential, natural part of him. Most of his family members have some artistic background in one way or another, so it was no surprise whatsoever when he decided he would pursue a similar career. When he was around 17 years of age, young and ambitious Luc was taken under wing by his first gallery. He has been developing his visual vocabulary ever since. His style is perhaps best described as a mix of pop art and abstract expressionism underlined by a romantic and dreamy way of working commonly found within the artworks of Henri Matisse and Pablo Picasso. Whether it's drawing, painting, making a piece of street art or even writing something down in words, Waring's ultimate goal is about being human and interpreting life to the best of his abilities. At one point of his career, especially during the early portions of it, this painter was extremely interested in identity, advertisement, media and politics. However, his art has been advanced over time as it is now moving beyond the physical, linear dimension of politics to something more spiritual. After living in France in a small studio for a few months, this author decided recently that he would move into a studio apartment in Italy. There, both we and the artist himself are fairly confident that Waring's art will do nothing but blossom and reach its full potential.
Luc Waring has developed an incredible visual vocabulary which is a unique mixture of various styles and philosophies that mesh within his paintings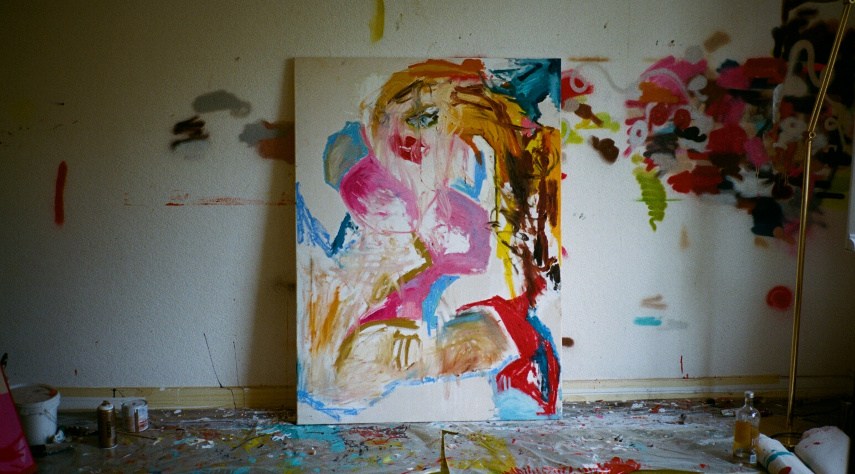 Diverse Subjects and the Artistic Instinct
As it was said earlier in this text, this author has turned towards more poetic kinds of artwork in recent times. The artist himself explained such a feature as a reflection of his own life becoming increasingly multi-dimensional – in that sense, Luc's pieces seemingly just follow along. This also fits in rather well with the concept he seems to be genuinely fond of – the idea that art does not and can not exist as a separate entity from it author. As far as his subjects go, that aspect of his practices is as varied and complicated as his visual style, if not more. He has a way of not limiting himself to any one topic or subject, instead just keeping in mind things that he already tackled via his work. If he never dealt with a particular concept or a problem with his art, Luc will give it a go regardless of what that subject matter may be. There are no rules – he will deal with the random topic from the world of economy just as passionately as he will deal with portraying a girl he just fell in love with. Interestingly, he has no specific way or method of finding the next topic, there's not a defined ritual or an exercise to get him started. Luc relies completely on his instincts for that. It should be noted that Waring has been experimenting with photography as well in recent times – he takes a lot of photos from his everyday life and later uses these images as foundations for series of paintings. It remains to be seen if he will continue to use this technique in his later career.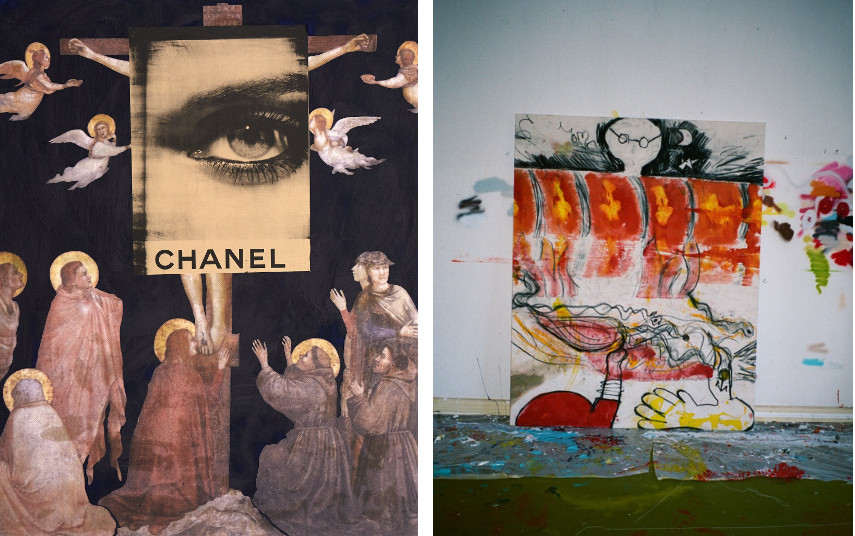 The Importance of Counter Culture
A lot of Luc's recent art is concerned with the concept of counter culture and its ideals. As far as Waring is concerned, every society and culture have a certain degree of faults and the role of counter culture is to make sure that we as a civilization continue moving forward on all levels. Keeping that in mind, counter culture becomes not only a significant aspect of our lives but a critical one as it makes us grow. As Luc's art is so unconventional and conceptually different from any other work out there, as well as extremely diverse, his pieces have counter culture written on their forehead and we would not be surprised if they one day manage to place themselves as a centerpiece of some artistic revolution. However, this does not seem to concern Luc at this point – he is interested in growing both as a person and as an author and is excited to know that his art will follow him on every step of the way, evolving and developing alongside him.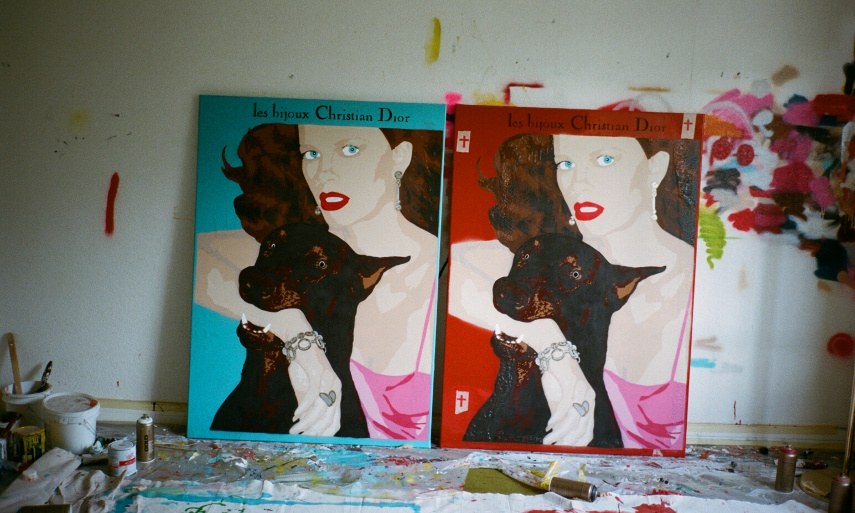 What Lights Luc Waring's Artistic Fire
As it was clued at earlier, this author finds inspiration in a large spectrum of things. His work is influenced by modern European painters such as Matisse and Picasso, abstract expressionists of NY (especially William De Kooning, Jackson Pollock and Jasper Johns), Roy Lichtenstein's and Andy Warhol's Pop art, the neo-expressionists and the natural world surrounding all of us. Although so many influences gathered within one artist seems a bit too overwhelming, Waring's art seems to be flourising this way – his work is as phenomenal as it is because what he does is a result of a crazy fusion of all these different styles and philosophies.
This artist is represented by Imitate Modern.
Luc Waring lives and works in London, United Kingdom.
Featured image: Luc Waring – Photo of the artist – Image courtesy of the artist
All images courtesy of the artist.