Maayke Schuitema is a Dutch artist who lives in Wassenaar and works in the city of Hague where she was born in the year of 1947. If one wanted to use as little words as possible to describe the work of this author, he or she would say that the art of Maayke Schuitema revolves around the painter herself – it tackles the intriguing relation between a woman and her various surrounding environments. There is a delicate balance that underlines everything Maayke creates as the painter aims to investigate the diversity of roles of women throughout their lives, examining the relationships with their partners, mother, daughters and other key figures of one's life.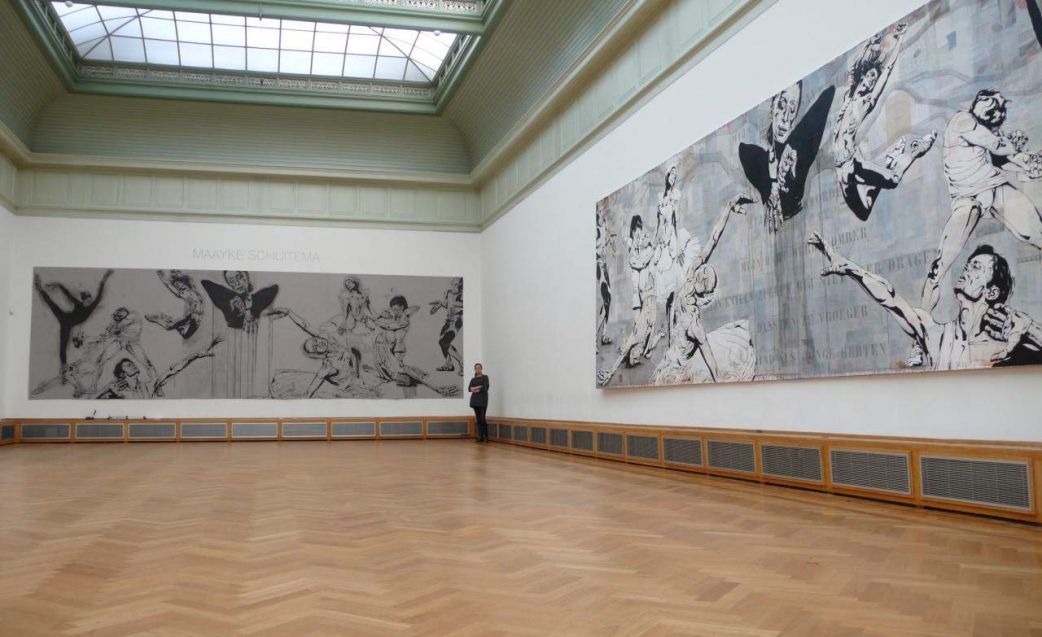 Forming an Artistic Personality
Maayke Schuitema grew up in an artistic family – her grandfather, Paul Schuitema, was an internationally renowned graphic designer and a photographer whilst her father, Etsko Schuitema, also trained as a graphic designer. Such circumstances shaped this artist's creativity and the influence of her family can be seen in many visual decisions Maayke made over the course of her career. Another role model of the young Schuitema was the Dutch painter Bonies who is also the author's uncle. Following her role model's artistic resolve, the natural development of skill and technique became the foundation of Maayke Schuitema's art. It should be noted that, between the years of 1985 and 1989, Maayke studied classical dance at the Royal Conservatorium in The Hague – these years had an important role in her artsitic life as the connection between body posture, empathy and state of mind eventually became an important aspect of her later work.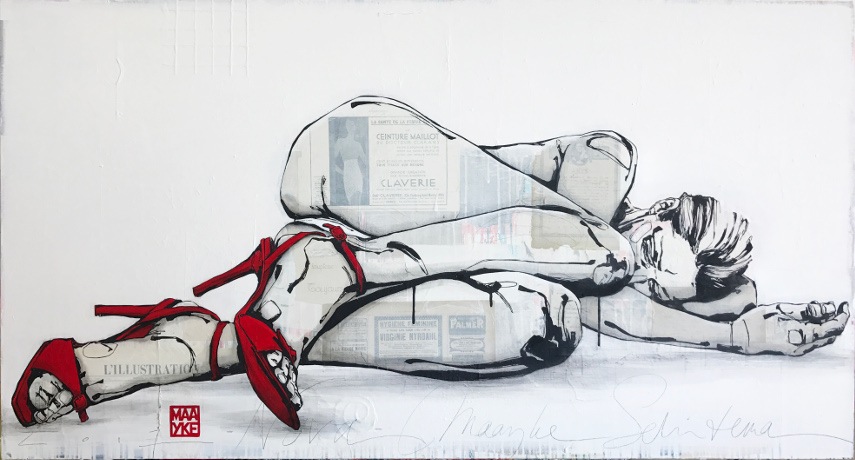 How Maayke Schuitema Made a Turn Towards Art
After furthering her studies of art by attending classes at the Rijnlands Lyceum in Wassenaar and at the Royal Academy of fine arts in Hague, Schuitema started to run an advertising agency. In this period, she developed a thorough knowledge of typography and design, her personal passions. Those elements later found its way into her autonomous work. By the year of 2002, Maayke Schuitema started to focus her attention on creating her own pieces of art, leaving the advertising business far behind. The initial challenge was to combine graphic art and painting in an autonomous type of work and Schuitema managed to achieve this goal with relative ease. Since then, Maayke's work has been exhibited extensively both on the national and the international level and her interesting pieces can be found in major corporate acquisitions, as well as in many private collections.
From the moment she decided to dedicate the majority of her time to creating fine art pieces, Maayke Schuitema has been constantly developing her skill and establishing her reputation as an elite author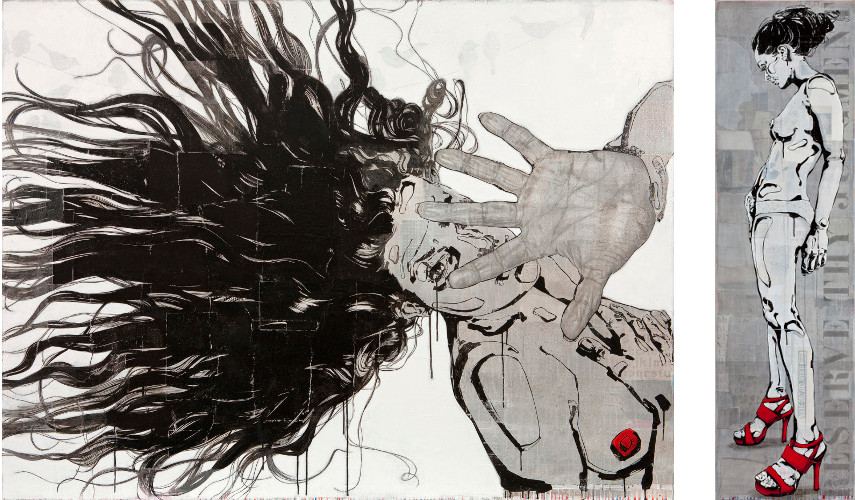 The Goal of Schuitema's Work
Because of the unique autobiographic character within her works, Maayke Schuitema's art is intimately connected to her inner life and this fact is responsible for providing the most engaging note of her work. To know her art is the same as knowing Maayke Schuitema herself – there are no lies in her pieces as they all strive to be the most honest works of art as possible. This feature truly separates this author from the majority of German artists and is a characteristic that will undoubtedly serve Maayke very well in the long run.
This artist is represented by Galerie Hegemann.
Maayke Schuitema lives and works in Wassenaar and Hague, Netherlands.
Featured image: Maayke Schuitema – Photo of the artist – Image via ambitiousmamanl.com
All images courtesy of Galerie Hegemann.