Madsteez is a multifaceted artist and designer known for his energetic colorful multilayered paintings, murals and illustrations marked with strange creatures often depicted within abstract landscapes. Madsteez is almost blind to one eye being capable of seeing only whirlpools of paint. His other eye, however, works just fine and he has an array of precise meticulous artworks to prove that. He is known for his unique color schemes and bulbous head characters called Mr. Ween. Ween means to think or suppose and Madsteez added this word to many of his artworks to describe the way he sees and paints the world though he is able to see it through only one of his eyes. He thought of the concept while growing up in Washington DC and has added the word Wenn to pretty much everything he does including human-animal hybrids called Ween!mals, his art car call MINIWEEN or his original series of apparel done in collaboration with some of the biggest companies in the world.[1]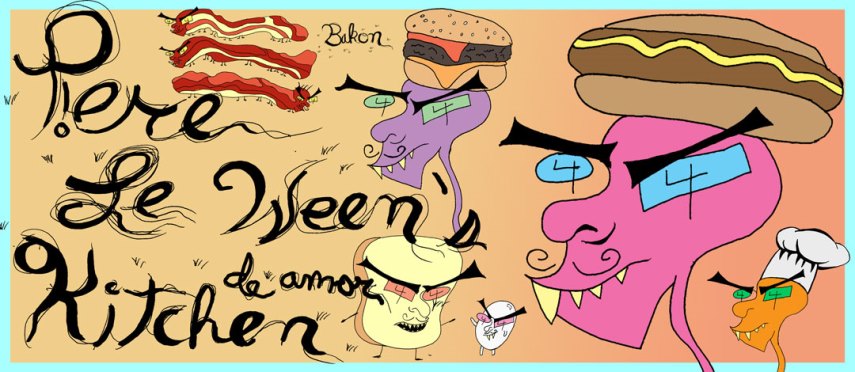 Humorous Narrative Urban Art by Madsteez
Madsteez's eclectic personality breaths through each colorful piece he masters.He works incredibly fast yet he manages to create an array of schemes and details that have become the trademark of his unusual and entertaining world. By combining, the best street art and advertising have to offer Madsteez has created many collaborative items and apparel in collaboration with some of the biggest companies in the world. In 2006 he collaborated with a mobile phone company Boost mobile and created limited edition artworks on Boost mobile phone cases thus giving his fans the opportunity to enjoy and own his pieces for the fraction of the price of the gallery artwork. Three years later he joined forces with another famous company Nike and created a series of custom made shoes humorously named Stinkween.[2]
Madsteez was one the participants of Robert Skran's project to raise funds for Wynwood's Jose de Diego Middle school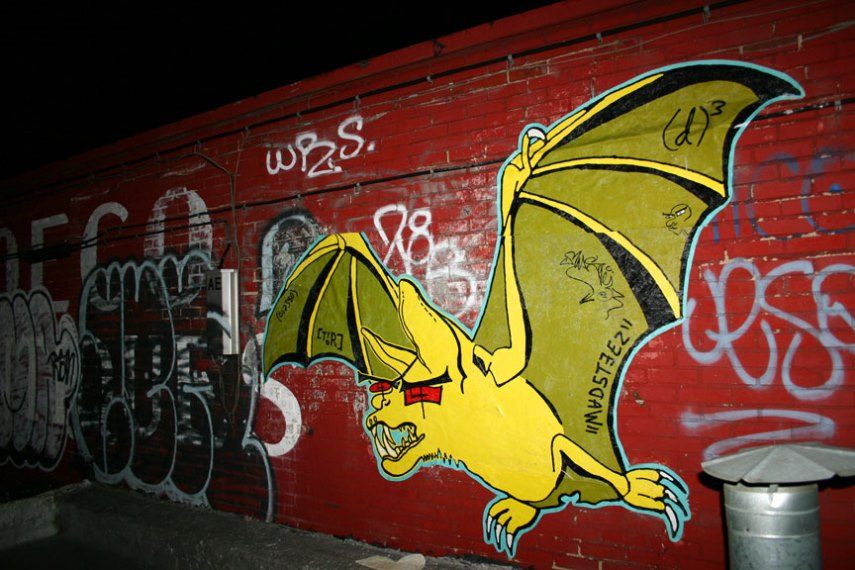 Famous Collaboration
This was only the beginning of his collaboration with Nike as he was commissioned by the same brand to produce a large scale mural on the top of Montalban theater in Hollywood. The football inspired mural was done to honor FIFA World cup held in 2010. 2010 was a great time for the art-maker as he was commissioned by the BMW to create a unique art car by transferring his magic to the BMW/MINI cup, later entitled MINIWEEN. In 2011 he began to work on The Many Faces of Dennis HopperWeen a painting inspired by the Dennis Hopper's exhibition in Ace Gallery in Los Angeles.
The Many Faces of Dennis HopperWeen was a project conducted in the period of 6 months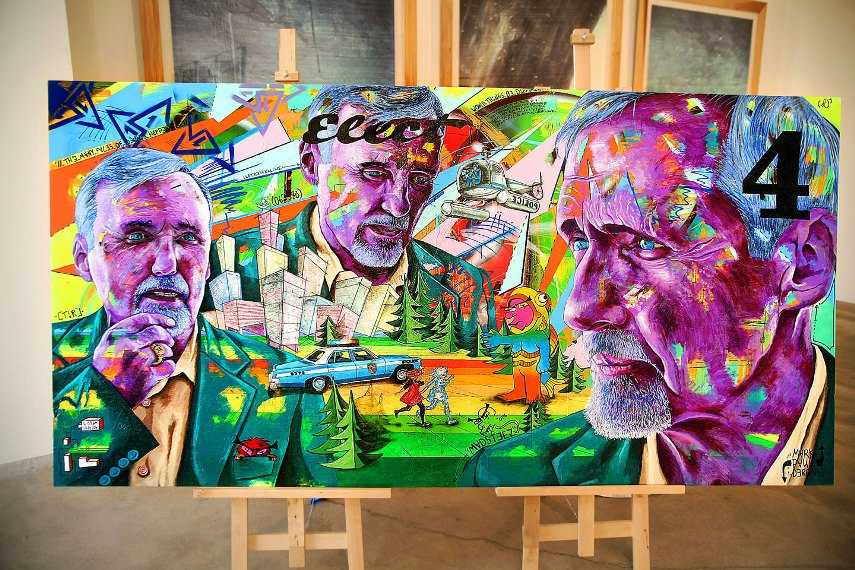 Dennis Hopper Project
Madsteez was inspired by the colorful works of the fellow artist and decided to create his portrait much the same way Dennis Hopper made portraits of his friend and his idols like Andy Warhol and Roy Lichtenstein. It took MadStezz six months to complete a multifaceted profile of Mr Hopper. Madstezz participated in the creation of numerous art projects including Mondrian Mural project and Robert Skran's project to raise funds for Wynwood's Jose de Diego Middle school in 2014. He has held solo exhibitions in New York City, Los Angeles, and Tokyo and participated in many group shows in London, Seattle, Portland, Vancouver, Calgary and Art Basel in Miami.
Madsteez lives and works in California.
References:
Williams S., (2016), Weenius, Visionary Artistry Magazine, [March 24, 2017]
Higgs P., (2005), The Jolt of Spray Paint on Snow, New York Times, [March 24, 2017]
Featured image: Madsteez – Portrait
Images copyright of the artist
| Year | Exhibition Title | Gallery/Museum | Solo/Group |
| --- | --- | --- | --- |
| 2016 | SXSW festival | Texas, USA | Group |
| 2015 | Scope New York City | with Scope New York City, New York | Group |
| 2015 | Bootleg Bart - Unofficial Art Show | HNYPT, LA, USA | Group |
| 2014 | POW WOW TAIWAN | TAIWAN | Group |
| 2014 | Open Walls Conference | Barcelona, Spain | Group |
| 2013 | Art Basel 2013 | Basel, Switzerland | Group |
| 2013 | ABV Live Art Pyramid | Camp Bisco , Atlanta, USA | Group |
| 2013 | Pow Wow Hawaii | Hawaii, USA | Group |
| 2012 | Nike Chosen Event | Mountain High, Wrightwood, CA, USA | Solo |
| 2012 | X Games : Marley Safe House | Colorado, USA | Duo |
| 2012 | Madsteez for Sesame Street | Known Gallery, Los Angeles, CA | Solo |
| 2012 | Special Project | The Randolph Group, New York, NY | Solo |
| 2011 | Art in the Streets | Museum of Contemporary Art, Los Angeles, CA | Group |
| 2011 | JESUS IS COMING ART SHOW | R&R Gallery, Los Angeles, CA | Group |
| 2011 | Willie & Snoop exhibition | R&R Gallery, Los Angeles, CA | Group |
| 2010 | Bill Murray Art Show | R&R Gallery, Los Angeles, CA | Group |
| 2007 | Mad Steez Art Show | Florida, USA | Solo |