Manuèle Bernardi is a French artist, working in sculpture and installation art. Her body of work is focused on the ideas of group and individuality.
From Design to Sculptural Work
Manuèle Bernardi was born in 1959 in Saint-Tropez, a coastal town on the French Riviera. She studied at the Academy of Beaux Arts of Paris and at the Académie Roederer, also located in Paris. Bernardi is a multidisciplinary artist – in the beginning, she worked as an illustrator for children's books, then became a decorator and advertising designer. Later, she tried to express herself through visual art. At first, Manuèle chose painting, and only later shifted her focus towards sculpture.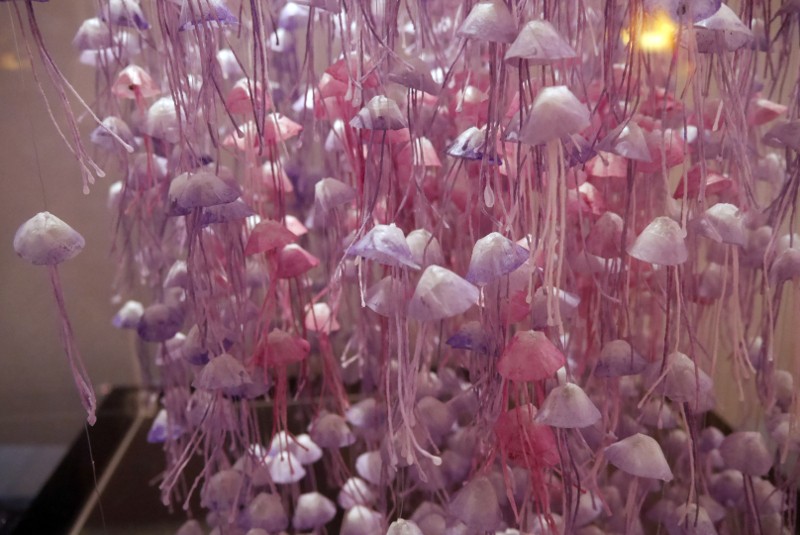 Ideas of Group and Individuality
Bernardi investigates the notions of group, of collective and the place of the individuality within it. Through her works, Manuèle manages to visualize the emotion between the two connected beings, and the alchemy of a group which moves towards a common destination. In her installations, by using plastic, paper, wax, and other materials, she depicts the invisible threads which construct the group and transforms it at the same time. Numerous, the group build itself with harmony and strength, showing the interdependence between the plural and the singular.
The worlds of flora and fauna are the common inspirations of her art – she embodies group of jellyfishes, butterflies, and fallen leaves. By using wax and paper, materials which are sensitive to the temperature variations, she also makes a statement of the fragile balance among her works and the ecosystems she portrays.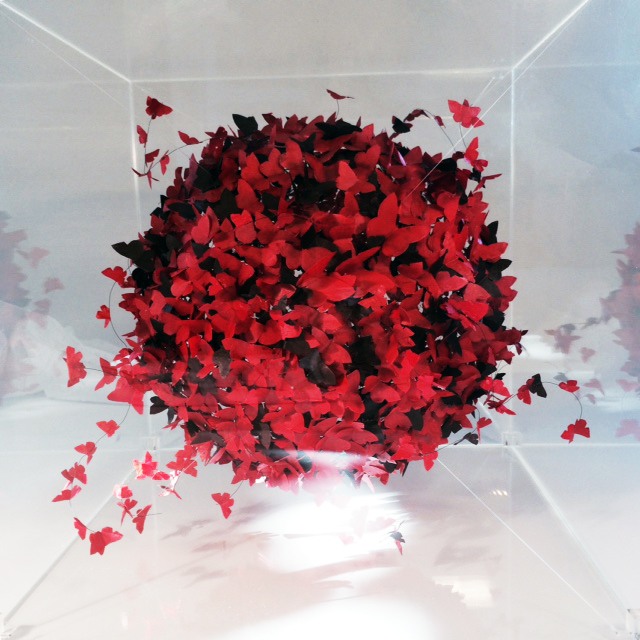 Callipygia Sculptures
Another series of her sculptures, titled Callipygia, represent female bodies done in signature, uncommon proportions. Figures, made of terracotta and bronze, are firmly rooted to the ground with their vast legs and feet. Further from the earth, towards the sky, their bodies become thinner and lighter. The Callipygia women are created with an idea of necessary connection between strength and lightness.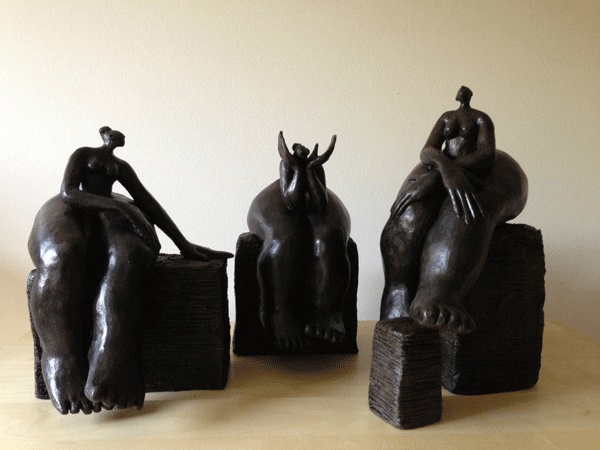 Pluriels Singuliers at the Galerie Geraldine Banier
In 2015, Manuèle Bernardi had her first two-person exhibition, together with Matthieu Exposito. Titled Pluriels Singuliers, the show was held at the Galerie Geraldine Banier. Besides this exhibition, Bernardi's art has been featured in other group exhibitions, such as Bizarro, Lost Worlds, Rose me Tender, and Butterfly Effect, all held at the gallery Geraldine Banier in Paris.
Manuèle Bernardi lives and creates in Roussillon, France.