Marion Beaupère is a French contemporary artist who works in various mediums including painting, sculpture, and installation. Born in 1991 in Meaux, France, Beaupère graduated from the School of Fine Arts of Nîmes.
Ink Drawings by Marion Beaupère
In 2005, Beaupère began her artistic creation making geometric and surreal ink drawings noted for their unusual meticulousness. Her images combine the obsessive precision and control of the line with themes such as the body, sex, vanity, time, death instinct and life. The artist expresses the unconscious mind by automatic writing while creates a disenchanted poetry, a reflection of human anguish.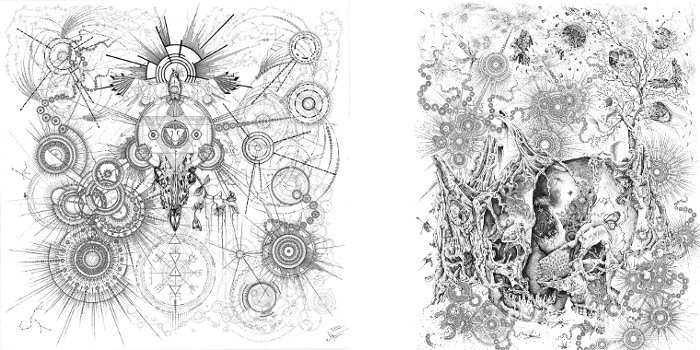 Rotring Series
Over the years, Marion Beaupère expanded her interest in painting, sculpture, photography and installation. In her paintings, Marion investigates the limits of the body, from psyche to entrails, focusing on creation and its role in the vital process by recurring themes of the skin, emaciation and open bite.
Her first series of works titled Rotring is considered by the artist as a protective covering and life-saving freedom. Mixing surrealism and geometrical constellations, Beaupere questions the place of the body in real and unreal space. For her, life, creation and death are fragments of the same mechanism.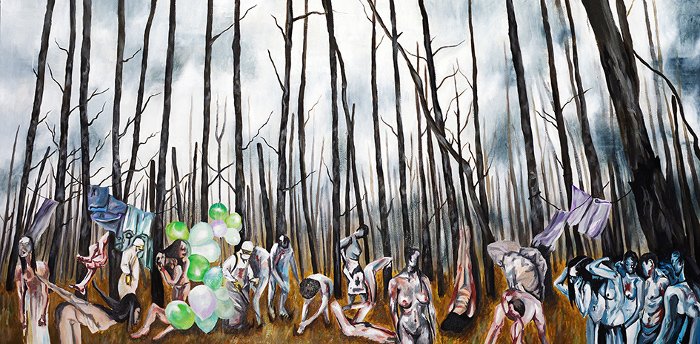 Voyages and Exhibitions
Marion Beaupère is also the passionate adventurer and explorer. Aged 18 she traveled to India, and since then she has visited Vietnam, Mongolie, Laos, Cambodge, Malaisie, Indonésie, Thailande, Népal, Myanmar, and Philippines.
Many of her works are inspired by her voyages to this beautiful and exotic places.
Beaupère had her first solo exhibition in 2008. Since then she has participated in many individual and collective exhibitions in France.
Marion Beaupère is represented by gallery Geraldine Banier in Paris, France.