Marta Sklodowska is a Polish photographer and stylist who works in a commercial photography as well as a personal projects. Born in 1983, Marta graduated from the State High School of Visual Arts and WSF AFA Academy of Photography in Wroclaw, Poland.
3Objectives Photographic Studio
Marta Sklodowska learned styling and work on commission projects at 3Objectives Photographic Studio Kennington, London. Working with Aneta Swoboda and Paul Downes, Marta taught how to make the highest quality image whether it is still life, product, place or fashion. She has also participated as an assistant at a photo shoots for a several fashion magazines including InStyle and Elle.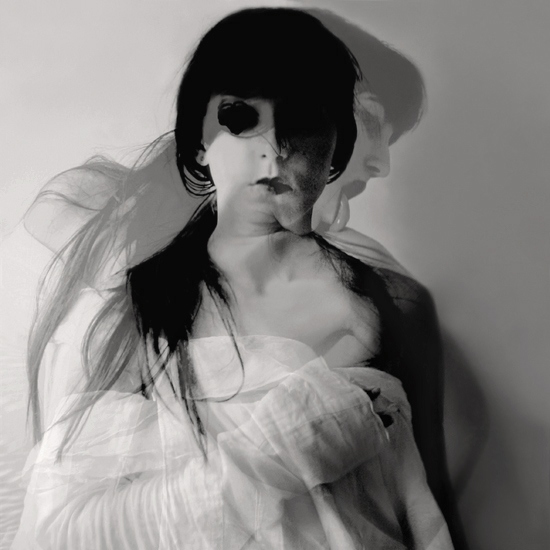 Marta's Photography
In her practice Marta uses a traditional method of manipulating photographs without the use of computers – Darkroom manipulation, equally as digital equipment. Creating the arrangements to the photographic sessions, Marta takes care of all details and the very sophisticated aesthetic composition of the whole. Unnoticed remains of everyday life in her pieces become very mysterious. She takes off the masks from her subjects and shows viewers what exist behind the scenes of our daily reality. Looking for what is most essential and deepest in mankind, Marta depicts her models free from restrictions which are put on us in our everyday life. She plays with light and shade, color strength and balance items, to show beauty, romance, melancholy, dismay and curiosity.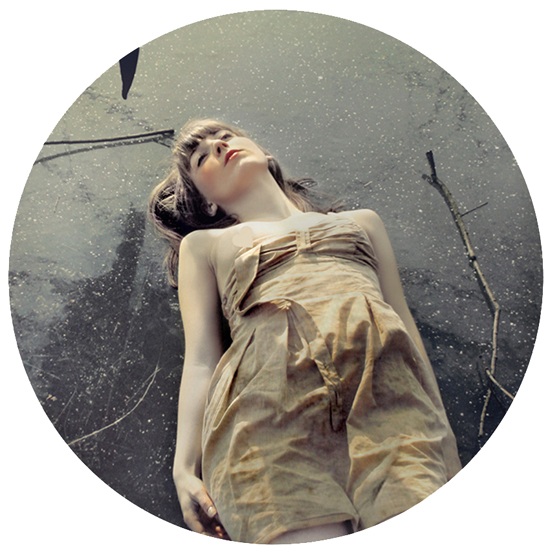 There is Strong Shadow Where There is Much Light
Marta Sklodowska has participated in many exhibitions internationally. In 2015 she took part in the show at Vanilla Gallery in Tokyo with Luisa Catucci (Italy) and Elena Helfrecht (Germany).
In June 2015, the three lady artists from three different European countries has joined their forces again, this time for the show at Cell63 in Berlin entitled There is Strong Shadow Where There is Much Light which is on view until July 24th 2015.
Marta Sklodowska also participated in group show Art is Dead-5th anniversary of Cell63 Art Gallery in 2014, Bloom Art Fair in 2010 and 2011, and many others.
Grey Days
Since 2008 Marta Sklodowska is a member of the international photographic group Grey Days (in Polish: Szare Dni), along with Agnieszka Motyka, Malwina de Brade, Alicja Pietras, Magdalena Charczuk, Jacek Iolkiewitcz, Piotr Rosinski, Kosina Ikura and Melania Avanzato.
She has worked as a photographer on a large visual music project – Black Glass.
Marta Sklodowska's photographs can be found in many private collections around the world.
| Year | Name of the exhibition | Museum/Gallery | Solo/Group |
| --- | --- | --- | --- |
| 2015 | There is Strong Shadow Where There Is Much Light | Cell63 Art Gallery, Berlin, Germany | Group |
| 2015 | Tales from Europe with love | Vanilla Gallery, Tokyo, Japan | Group |
| 2014 | Art is Dead-5th anniversary of Cell63 Art Gallegry | Cell63 Art Gallery, Berlin, Germany | Group |
| 2011 | Parallax | London, United Kingdom | Group |
| 2011 | Bloom Art Fair | Cologne, Germany | Group |
| 2010 | My Favorite Works | Kinosho Kikaku Contemporary Art Gallery - Gallery 156 , Ginza, Tokyo, Japan | Group |
| 2010 | Grey Days | Galerie Le Cerisier, Paris, France | Group |
| 2010 | Bloom Art Fair | Cologne, Germany | Group |
| 2010 | Berliner Kunstsalon | Berlin, Germany | Group |
| 2009 | Warten auf Sol Invictus | Cell63 Art Gallery, Berlin, Germany | Group |
| 2009 | 6th Collector's Photography Auction | Art Auction House Rempex, Galeria Art+On, Warsaw, Poland | Group |
| 2009 | Grey Days | Galeria Fotografii LTF, Lodz, Poland | Group |
| 2008 | Grey Days | Homeless Gallery in The Center of Modern Art Ujazdow Castle, Warsaw, Poland | Group |
| 2008 | Grey Days | Galeria Kamienica Jablkowskich, Warsaw, Poland | Group |
| 2007 | Wiesbadener Fototage, 7th International Festiwal of Photography | Pokusa Gallery, Wiesbaden, Germany | Group |
| 2007 | Diplomata 2007 | Photography Centre of Lower Silesia Domek Romanski, Wroclaw, Poland | Group |