Massimo Agostinelli is an emerging American-Italian contemporary artist born in 1987 in London, UK. Agostinelli received his BA from Leigh Gerdine College of Fine Art, Webster University, St. Louis, Missouri, before pursuing apprenticeships in printmaking at Alastair Lockhard in London, among others.
Palindrome series
Massimo Agostinelli is best known for his Palindrome series, 2014, composed of coloured mirrored "canvas" sheets imprinted in relief with some of the most iconic image in human and art history. Agostinelli's appropriation ranges from the Western timeline, capturing allegories from Greek mythology and Renaissance painting, through 20th Century politics, to contemporary themes. Appropriating stock images from Botticelli's The Birth of Venus to Peter Paul Rubens' Adam and Eve, each cultural snapshot is thoughtfully selected, cropped, coloured and overlaid with a unique palindromic phrase unlocking a layer of hidden meaning for each subject.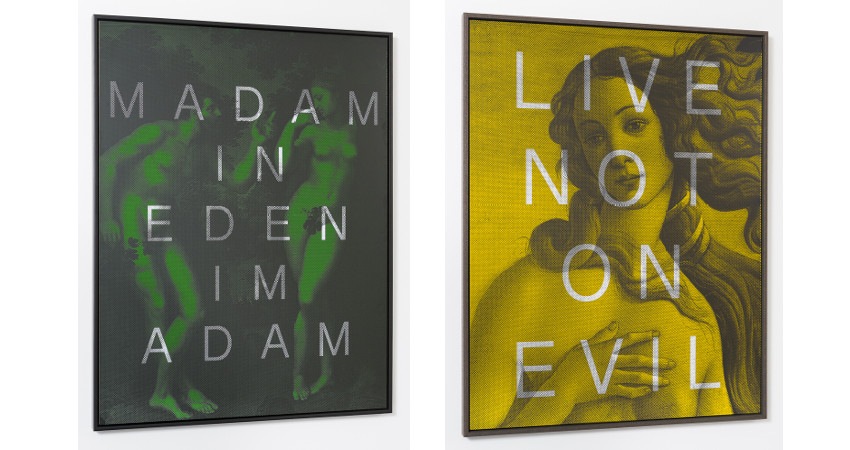 Though distinctive in expression and emotional response, and highly differing in original source, Massimo Agostinelli's pieces are brought together by compositional uniformity and historical importance. The relation between the bravely proclaimed text and its iconic image is animated by the viewer's individual response, he has to move in front of the mirrored reflection to catch on its multiple nature.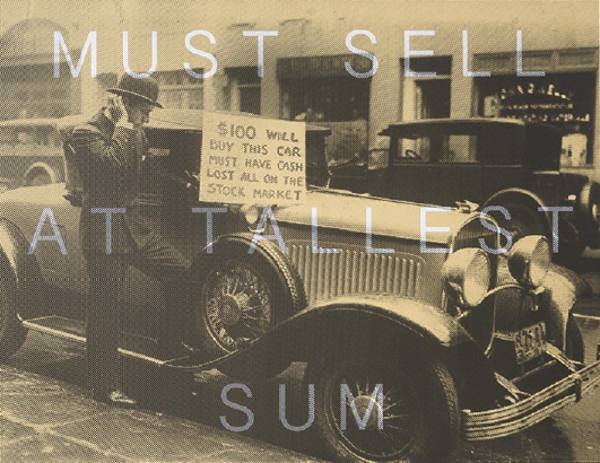 Massimo Agostinelli at Hus Gallery
In May, 2015 Massimo Agostinelli held his first solo exhibition, entitled Palindromes, at Hus Gallery in London, UK. The show presented a selection of twelve works from Agostinelli's Palindromes series.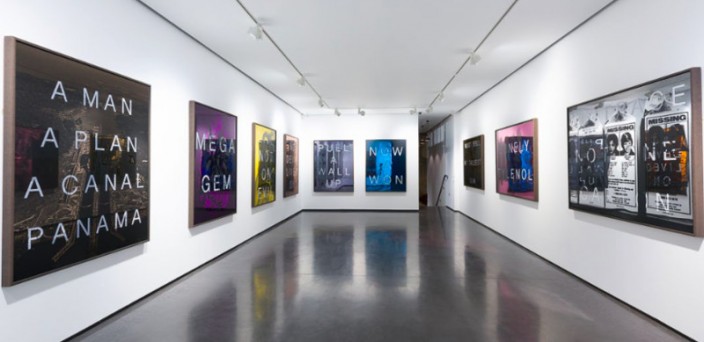 Agostinelli's works have been featured in many public and private collections in Europe, North America and South Africa.
Massimo Agostinelli lives and works between London, UK and Zurich, Switzerland.