Melissa Forman started drawing when she was just a child. Her interest in art grew rapidly, so did her skills, and by the time she was fourteen years old she started painting commissioned portraits. She found her theme when she was young, but the need to dig deeper through the surface of the portrait came later. What can be spotted on her portraits are not facial features or the coordinated background. It is the human emotion and state of mind that she expresses in the eyes, lips and faces of her models. How they feel and what is on their mind is the subject of her work. And historically, they could have lived in a period from 18th to 21st century, because the artist gives a little extra luxury and sophistication to her paintings that were characteristic for that time.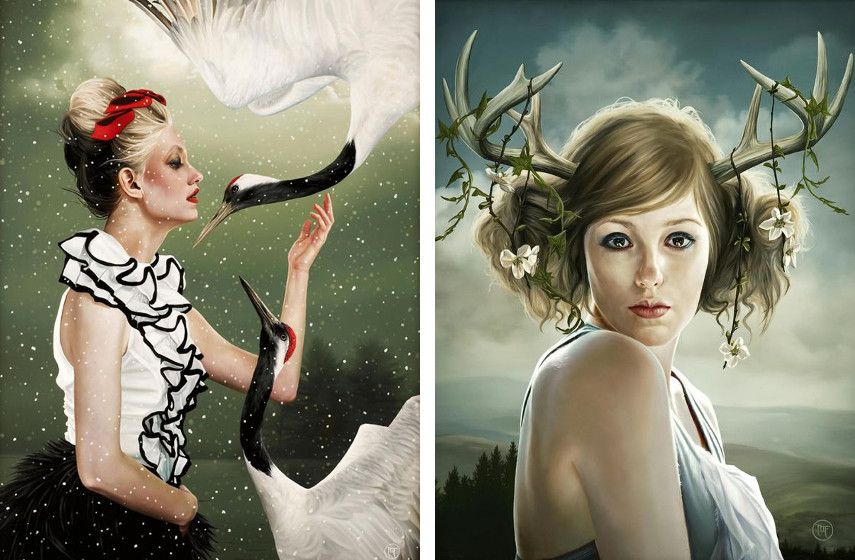 Communication through Painting
Forman was born in Cleveland, Ohio. She studied at Columbus College of Art and Design where she graduated with a Bachelor of Fine Arts in 2002. When she was young she used to spend her free time outdoors. Being surrounded by nature, woods and meadows, inspired her to start making art. The desire to create beautiful things helped her to communicate better with her surroundings. As a child, she was inspired by popular cartoons. As she was growing up her style evolved and became more serious, and darker. There are influences of fashion photography, pop art, gothic illustration, and renaissance art. The portraits that she paints are elegant, detailed and subjected to color manipulation in order to give a more mysterious look.
Forman's portraits are elegant and detailed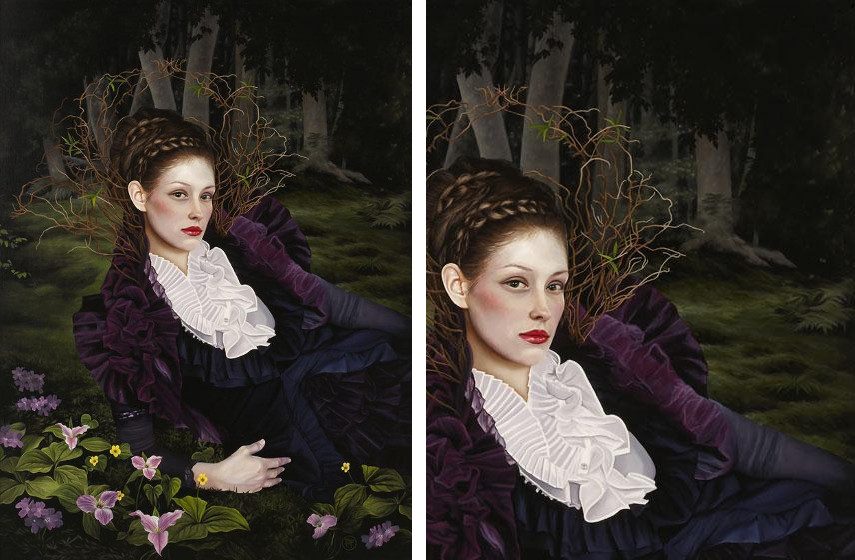 Traditional Look with a Twist
Mellisa Forman paints her ladies using photographs from her personal collection or from other accessible sources. The women from She Who series are given a traditional look with a twist of dark and mysterious. Under the veil of puzzling expressions hides the original emotion, that gives the viewer a universal possibility of identifying. No matter who is in the picture, that enigmatic person feels the same pain, or joy, or confusion as we all do. The sophisticated and opulent, sometimes even lush look, just gives the portrait a dose of class, that on the other hand, gives the viewer a sense of certainty. Forman uses lighting and shading to make her work a tad more perplexing.
Forman uses lighting and shading to make her work a tad more perplexing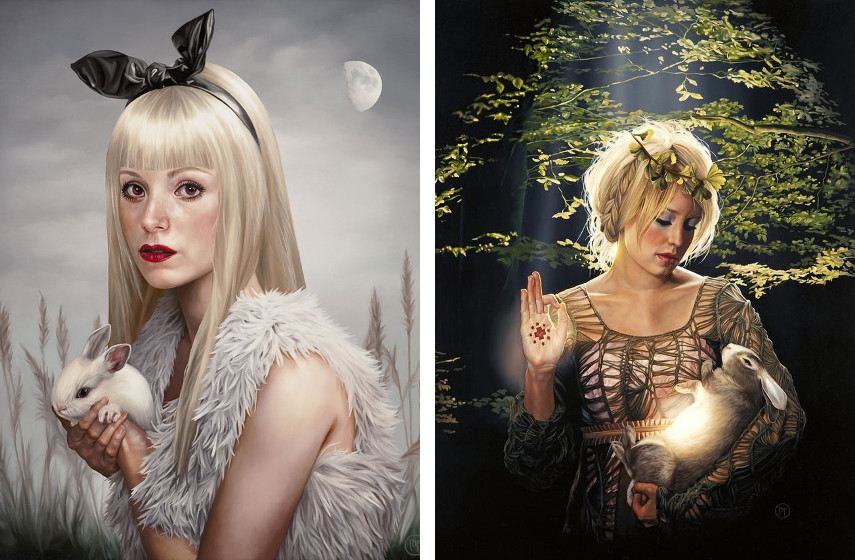 Isolation Leads to Revelation
The artist finds inspiration from all sorts of external sources. Sometimes the idea for a portrait comes from internet browsing, or while reading a good book. Other times, the inspiration is internal. There is a need to resolve an emotional struggle, or to feel the totality of an emotion in a high intensity. That is when the true drive leads the process. She takes photos of the models, photoshops them by working on light and background, and uses them as a visual reference. After the graphic model of the portrait is done, she paints with oil on canvas and works her magic. Her subjects are isolated from their original time and place, so they could show their soul completely revealed, without being distracted by familiarity.
The artist is represented by Corey Helford Gallery.
Melissa Forman lives and works in Cleveland, Ohio.
All images used for illustrative purpose only © Melissa Forman
Featured image: Melisa Forman – Portrait of the Artist, courtesy of Corey Helford Gallery