Artist Statement:
I wanted to be a Traveler and an Artist, but I didn't want to carry all the weight in my pack.
 
In 2012, I set out on an impromptu journey across Central Asia where I uncovered a hidden power I never knew I had, Patience. This power had been bottled up inside of me my whole life and it wasn't until I left my comfort zone where it manifested itself in the form of sunlight. So with a magnifying glass in one hand and a piece of wood in the other, I let the Sun be my guide as I traveled for 14 months across the high plateaus of the Pamir Mountain Range, making Sunlight art for the local people. It was along this ancient trade route formally dubbed the "Silk Road" where I experienced some of the sunniest moments of my life. And so it began…

Charring the Outside
It's all smoke and mirrors, literally.
 
After my return to the States in 2013, I moved to Colorado and began experimenting with different forms of Sunlight. To my amazement, I discovered that refracted sunlight (sunlight passing through a lens) and reflected sunlight(sunlight reflecting off a mirror) had very different characteristics of one another.  It was as if they were polar opposites, like water vs. ice, or positive vs. negative.  These two forms of sunlight contradicted each other in every way, yet when in synergy, complimented each other beautifully.  All this experimentation led me to believe that even sunlight can have multiple personalities, even if it comes from the same source. Nonetheless, I took this newly discovered knowledge and began to teach it to anyone who was willing to learn. I called it, "Heliography."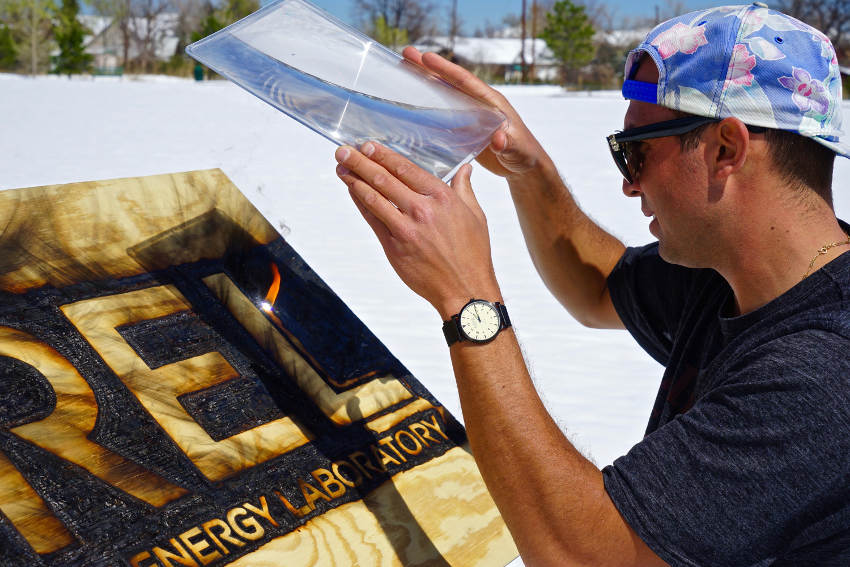 Sunscribes was born.
In 2016, I founded my company "Sunscribes" and began sharing this Art form with the world, performing at live events and working with Big Brands to help them develop their voice with this unusual yet uniquely effective form of Branding. I've had the pleasure of working with R. J. Reynolds, GoPro, The Balvenie, Ruptly, Ripley's Believe it or Not!, TedX Mile High and Campout for the Cause to name a few.

Sunscribes Portfolio
My mission is to teach.
In 2017, I began teaching this art form to anyone who was willing to learn. To my amazement, I discovered that children were most receptive to this form of art and that it had become my responsibility to teach them. Perhaps, if we can demonstrate the true power of the sun to children from a very young age, they will grow up to be less destructive human beings. It is my hope that Heliography can provide a glimmer of hope for those who live it darkness. May the light shine where it is needed the most!
Sincerely,
Michael George Papadakis
Featured image: Michael Papadakis – Portrait, 2017, photo by Danielle Webster Photography
All images courtesy of the artist