Michelle Condrat started painting at the early age. Growing up and living in Utah gave her wonderful opportunity to be surrounded by astonishing nature and to soak in the colors and the sun. The inspiration for her pieces she finds in everyday scenery and people she is surrounded with, but she depicts them with a unique sun-kissed glow. Not overly traditional, her paintings come with an edge because she tends to use specific and sharp brush strokes, which are being blended later into smooth vision.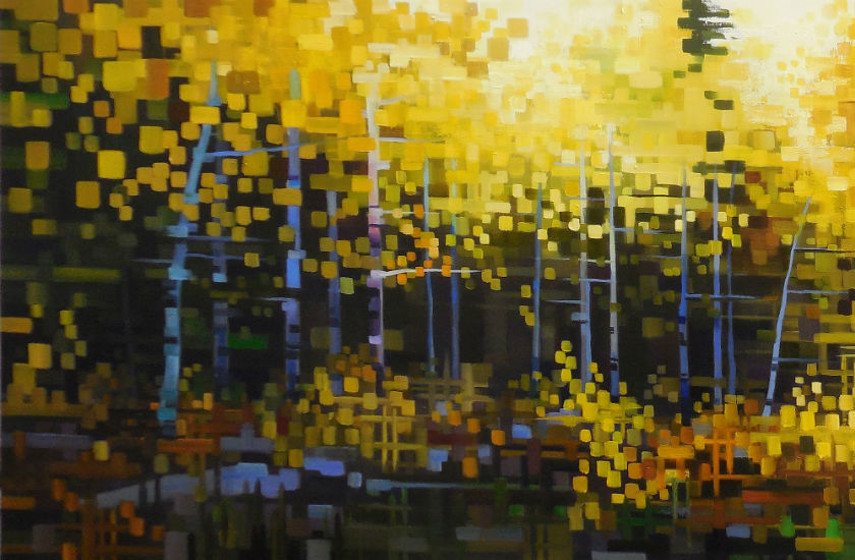 Outdoor Inspiration
Condrat was born in Salt Lake City and since an early age, she became used to spending time outdoors. She graduated from the University of Utah, with a BA in Painting and Drawing, and a minor in Art History. Besides artistic education, she was influenced by long hikes in nature and many playtime activities outdoors. She also makes enjoyable portraits, where she leaves some areas unblended, so the paintings get another dimension.
The artist mixes traditional and contemporary technique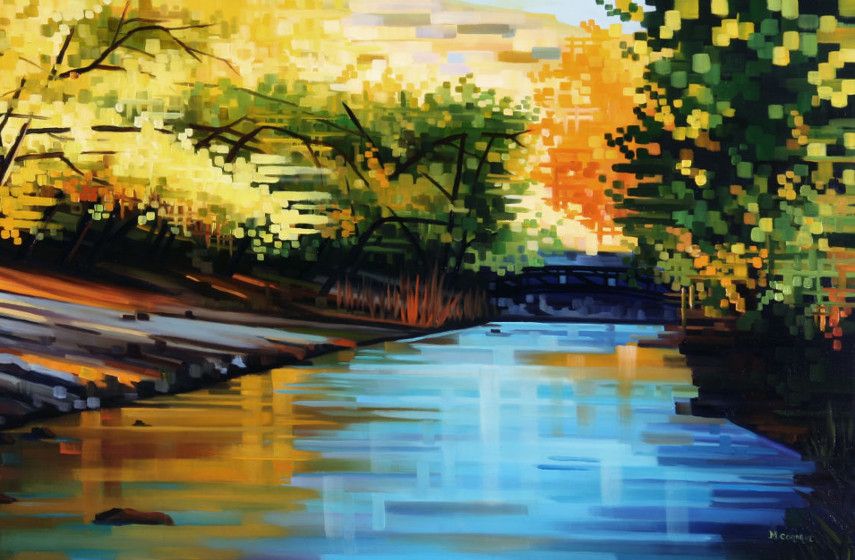 Pixelated Nature
She adds a contemporary touch to her work, by using more pixelated moves, and with this approach she is breaking out the perfect, photorealistic image, so the viewer has to reimagine the whole sight. By adding sharp edges she gives the paintings more life, more movement, and at the same time more soul. She captures the wonderful richness of Utah's nature with her camera, and then uses photographs as a model in her studio.
Condrat gives momevemnt to the painting with lighting and shading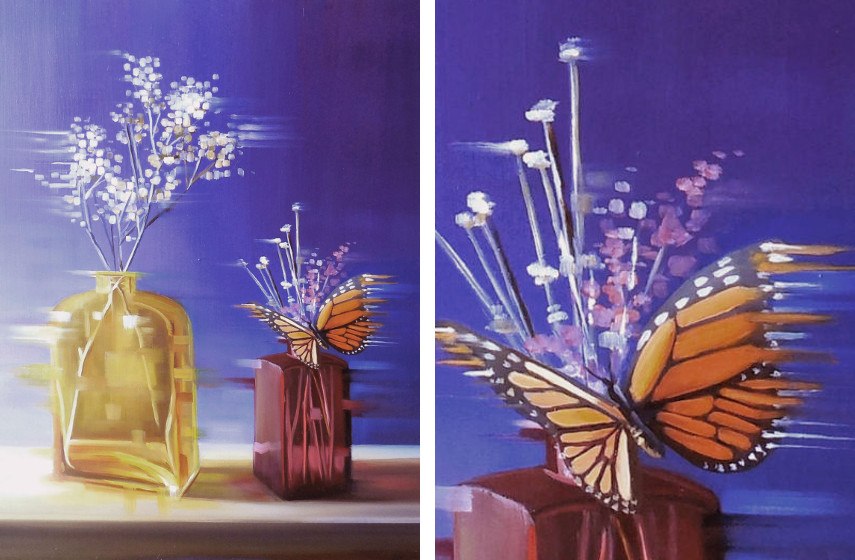 Giving Power to the Painting
Condrat finds herself in contemporary impressionism, but also adores the cubism influence she's under. Her signature moves are square surfaces that linger in light. Light is what she plays with the most because the lighting and shading can give more power to a landscape, or a portrait, than any color in the world would do. Condrat is very active in her art community, and besides painting in her studio, she teaches in workshops and participates in Plein-Air events.
The artist is represented by Abend Gallery.
Michelle Condrat lives and works in Salt Lake City, US.
All images courtesy of the Abend Gallery © Michelle Condrat
Featured image – Portrait of the artist, photo credits Artist of Utah