Yet another member of the Japanese Neo-Pop movement that is seeking to establish herself internationally through the services of the Galerie Jacob Paulett, Miki Kato is a fantastic artist that found herself under the attention of the public eye for her interesting paintings, drawings and photography. As you will soon come to see for yourself, Miki prides herself for her versatility, as she has tested herself in many different mediums and forms of art with great success. As Kato herself put best, the profession she chose for herself runs deep in her veins and is a crucial part of her identity.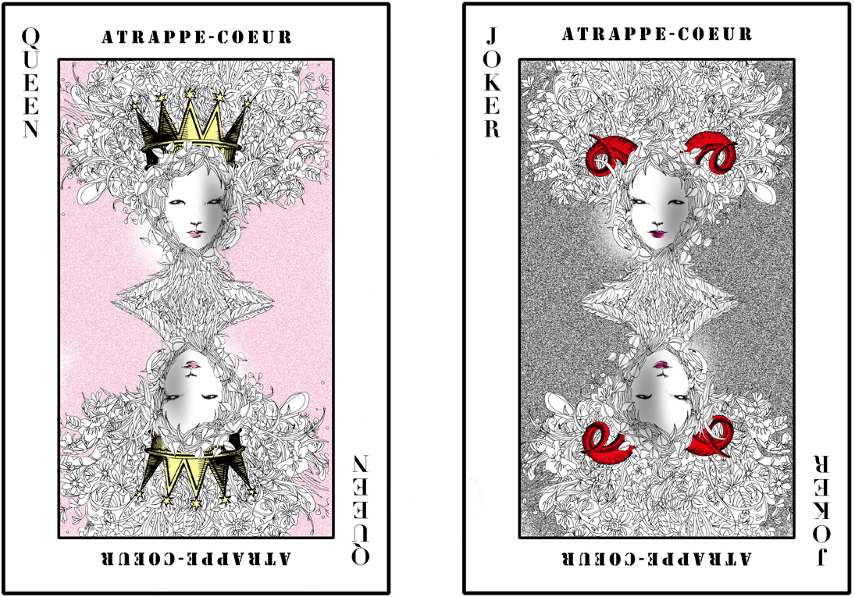 Let Us Meet Kato
Miki Kato was attracted to art from an early age. It was all so very natural to her as her father was an artist himself, guiding and supporting young Kato in the same direction. Showing just how much talent she had by winning numerous awards during her childhood, these early years turned out to be the most valuable stepping stone for Kato's career. In fact, even now when she is all grown up, it is still possible to see elements in her work that imply on the imagination only a child is capable of, proving that this artist still has the same method of visualizing she established as a toddler. Her fascination with art saw her learning many things by herself, providing Miki Kato with an excellent understanding of what artistic expression is and how to use it to full effect. And that road saw her develop an incredible design for her visual work .When it comes to her drawings and paintings, Miki always had a characteristically fine line which she mastered and perfected over the years. Miki's illustrations are usually intentionally left seemingly blank and half finished, with depicted subjects of various metamorphosized creatures. It should be noted that she is also very capable of making different pieces of art, as she has been known to work in mediums such as design – mostly for furniture, dishes and printing clothes.
Kato's illustrations are rather characteristic in their style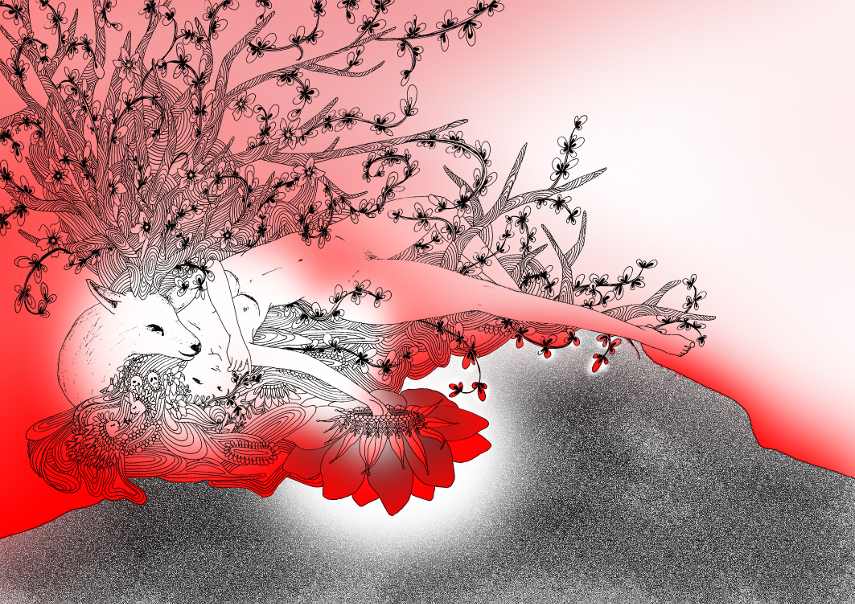 Kato's Style
Today, Miki Kato is based in Paris, where her illustrations and paintings are displayed by Galerie Jacob Paulett. Over time, she developed a reputation of an artist that loves mixing nature and people – the two things she is encouraged by the most. Her work consists of countless unique animals, insects, flowers and letters. As was mentioned beforehand, creating art comes very naturally to Kato, so she does not require that much inspiration for her work. It's quite enough to simply take a walk down Parisian streets or parks and that will see to Miki's motivation and energy rather enough. The most striking characteristic of her art is the fact her drawings depict different things varying from where you are observing them from! If you stand far enough, you will see human and animal figures done in an amazing style, but if you take a step closer you will usually see that all of these figures are nothing more then webs and mazes of plants. This can all be associated with Miki's fascination with the food chain and the perfect harmony nature managed to establish for itself. A big part of the message she tries to convey is to make us realise how we are all somehow connceted – people, plants, earth, animals – and we can do nothing about it except to make peace with this fact. By spending more than half of her life studying cultures in foreign countries led her to an impressive understanding of general ways people across the globe express themselves. Through practice, she perfected her approach in illustrative drawing, painting and creative photography, but over the years she also became very proficient in the aforementioned design. As for what is next in store fo Miki Kato, she plans of publishing a book meant for children as she wants to dedicate something to the future, seeing that most of her past artworks have been intended for adults. Kato's drawings will be on display at the Vingt Vins D'art in Paris, starting with the 1st of May.
As is the case with her illustrations, Kato's photos are very original as well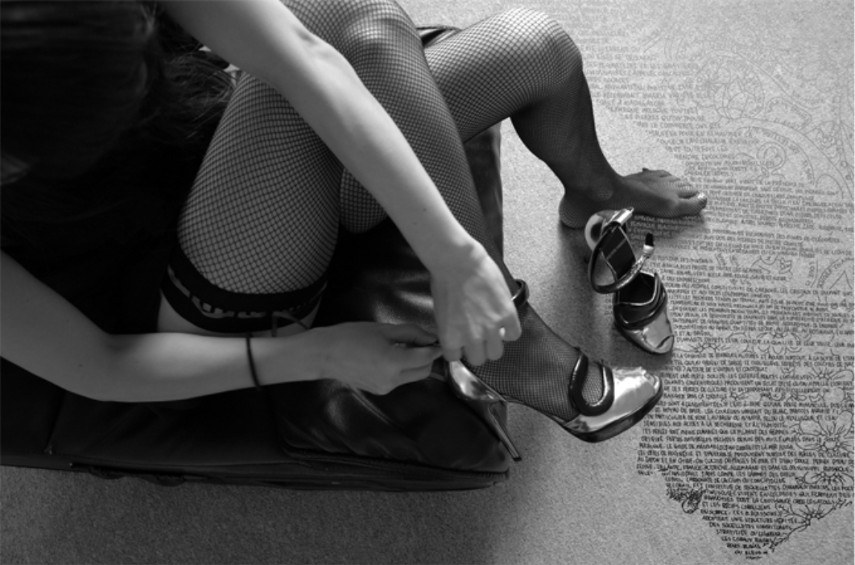 A True Multi-Platform Artist
There are not many multi-platform artists out there that can stand shoulder to shoulder with Miki Kato. Rarely we have a chance to witness someone like her – exceptional in every medium she tested herself in. It's never easy to fully grasp how hard it is to simultaneously exist in multiple artistic worlds, to have a mind that is capable of conceiving things on so many fronts. But Miko is obviously built for it. Her work is a testimony that you can be successful even if you do not devote all your free time and energy to one particular job. Miki Kato remains as one of the most promising and aspiring artists Japan has produced in a long time while her drawings serve as an inspiration to all painters wishing to test themselves in this medium.
The artist is represented by Galerie Jacob Paulett in Paris, France.
Miki Kato lives and works in Paris, France.
Featured Image: Miki Kato – Untitled – Photo Credits Miki Kato
All Images Photo Credits Miki Kato
| Year | Exhibition Title | Gallery/Museum | Solo/Group |
| --- | --- | --- | --- |
| 2016 | Numero | Vingt Vins D'art, Paris | Solo |
| 2013 | Miki Kato | Vingt Vins D'art, Paris | Solo |
| 2013 | Unknown | Nagoya | Group |
| 2012 | Unknown | Tokyo | Group |
| 2012 | Unknown | Nagoya | Group |
| 2010 | Miki Kato | Patrimoinr et Prestige, Paris | Solo |
| 2009 | Unknown | Galerie Jacob Paulet, Paris | Group |
| 2009 | Unknown | Lennox Gallery, London | Group |
| 2008 | Unknown | Lennox Gallery, London | Group |
| 2007 | Unknown | Plume Gallery, Paris | Group |
| 2006 | Unknown | Light Gallery, London | Group |
| 2006 | Unknown | Galerie de Printemps de Giverny, Paris | Solo |
| 2005 | Unknown | Saint Chaerines College, Cambridge | Group |
| 2005 | Unknown | Light Gallery, London | Group |
| 2004 | Unknown | Galerie 64, Paris | Group |
| 2003 | Unknown | Design Festa Gallery, Tokyo | Group |