Mots is a street artist, illustrator, and painter from Porto. Graffiti always had a strong influence in his techniques, graphic style and the way he approaches the connection between space and art. In his works, he searches for a relation between the surroundings and the imaginative world. Through many years of collective and solo murals, he created a style of graphic synthesis of shapes deconstruction mixed with immersive geometrical forms.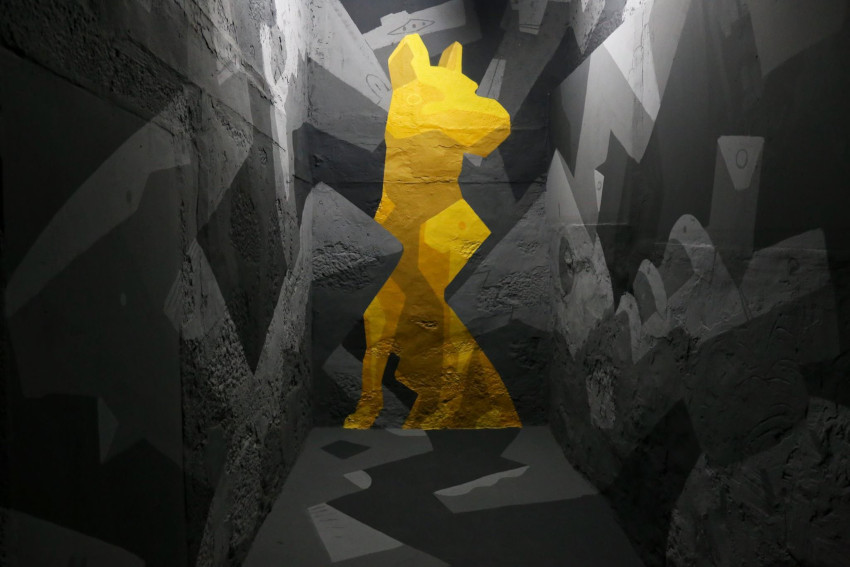 Mots works aim to coexist with landscape and architecture, to respect the environment and aesthetics of the place. His pieces are kind of balanced continuation of the context where the mural is done.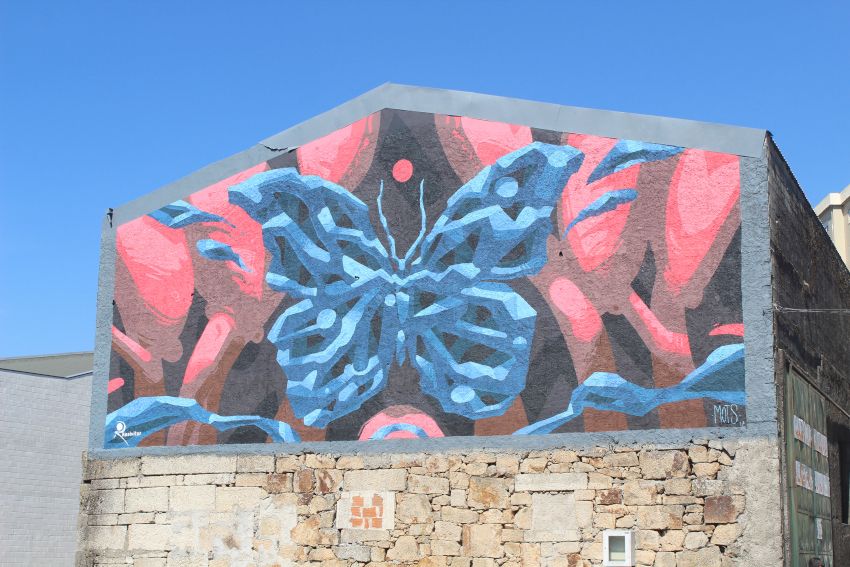 He is an author of dozens of murals and large-scale paintings around the world. The biggest wall done by Mots was created in 2017 in downtown Porto near the iconic Douro River, becoming part of its well-known panoramic view.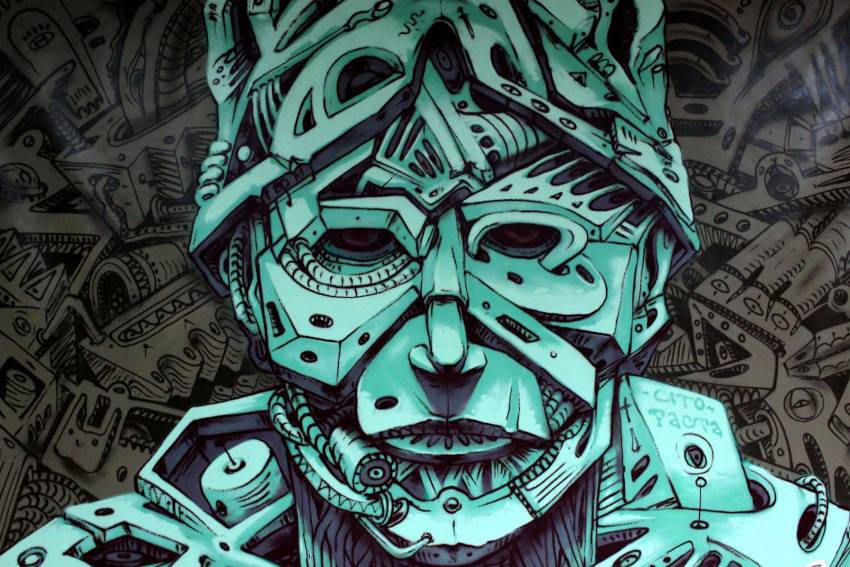 As a graffiti artist, he also creates digital and traditional artworks.
Featured image: Mots – portrait. Photo credits Jagoda Cierniak
All images and text courtesy of Mots
| Year | Exhibition Title | Gallery/Museum | Solo/Group |
| --- | --- | --- | --- |
| 2018 | Biodiversidade | Vila Real City Hall | Group |
| 2018 | 100 Dollar Bills Yall | CircusNetwork | Group |
| 2017 | Pitoresco | Instantes Mutantes | Group |
| 2017 | Be-Caoceito | Becuh | Solo |
| 2016 | Putrica Festival | Sebastianas | Group |
| 2016 | Who Let The Dogs Out | CircusNetwork | Group |
| 2016 | Conflict | Underdogs Pop Up Store Porto | Group |
| 2014 | Street Art Axa | Porto City Hall | Group |
| 2014 | Putrica Festival | Sebastianas | Group |
| 2013 | Putrica Festival | Sebastianas | Group |
| 2012 | Get Set Art Festival | Get Set | Group |
| 2012 | Memoria e Destruicao | | Group |
| 2010 | Visual Street Preformance | Fundacao Jose Rodrigues | Group |
| 2010 | Stencilarte | Maus Habitos | Group |
| 2009 | Cascais Art Space | Cascais City Hall | Group |