N.O. Madski has been painting for as long as he remembers. At school or at home, he found a new world to express in the artistic form. At the beginning of the nineties, as the hip-hop movement expanded and emerged in Germany, it opened a yet another door for the artist. Having attended art school more as a visitor than a student, by simply participating in the courses, N.O. Madski wanted more. The established way of teaching and learning, with strictly set boundaries of what art should and shouldn't be, didn't suit him well. Graffiti as a style inspired him to express himself freely, and exceed the limits of what he wanted to do, outside the institutionalized boundaries.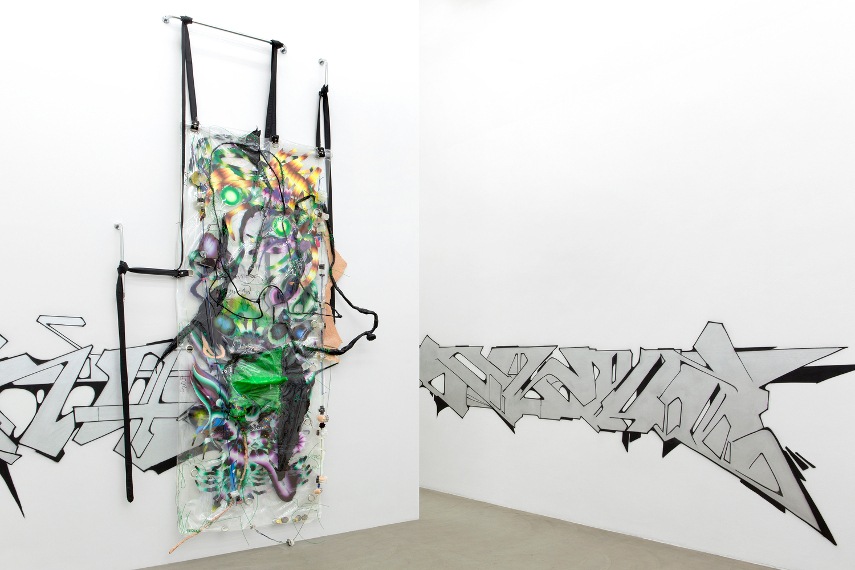 Establishing his Visual Language
Crossing boundaries is not only something N.O. Madski does but is also a place where his inspiration comes from. He finds it touching when other artists develop their own perspective on a certain matter in their art. Change of perspective and a thought-provoking outcome inspires him to create his own works to take the viewer off to another galaxy. The artist says graffiti subculture has influenced him the most, with its striking power in the beginning of the movement. As he gets older and more ambitious, his point of view changes and his art follows.
With a change of perspective comes a thought-provocing outcome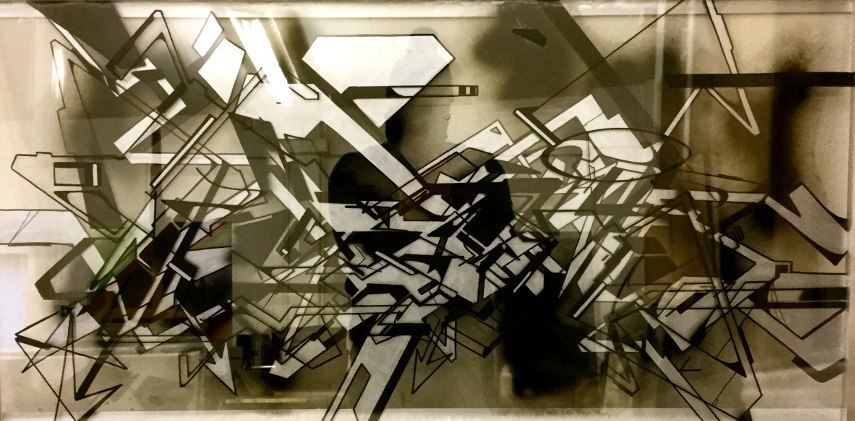 The Means for Creation
For over 20 years, N.O. Madski has been embellishing walls all around Europe, with nothing but a spray can. His main medium was strongly defined by growing up in the 90s and the street culture of the time. Only later has he started to work on paper, including airbrush to his repertoire. This ultimately led to him using brush and acrylic on canvas. What a development path for N.O. Madski it must have been. His most recent preoccupation has been the usage of glass. This medium offers a lot of space to play around with ambiguity and transparency which the artist finds highly motivating and rewarding.
N.O. Madski is experimenting with other tools for creating his art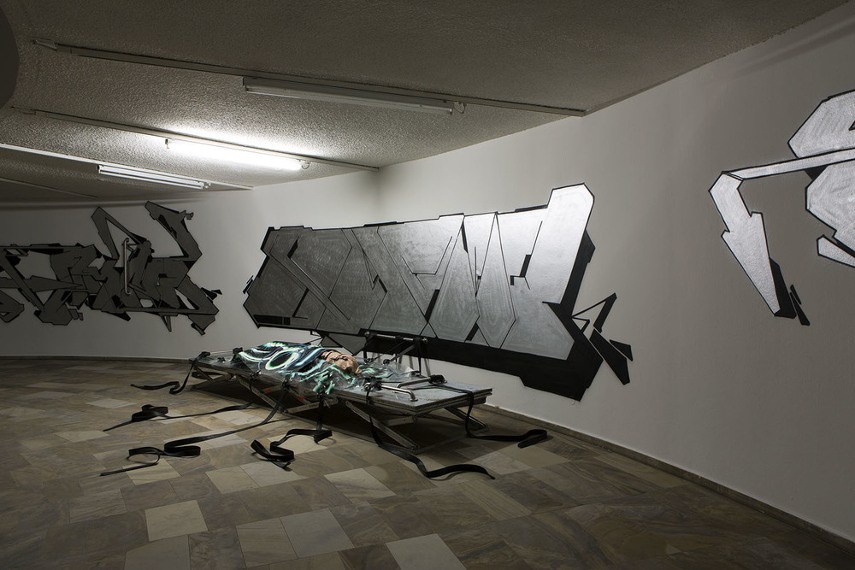 Fine Arts versus Graffiti
What especially interests N.O. Madski is the everlasting conflict between graffiti culture and fine arts. The acceptance of graffiti has grown over the years, but still, there are some remains of pop-culture elements such as comics or other illustrative graphic-design kitsch. The so-called street art could be perceived as art because of its interactive nature with space it's created in, says the artist, but the question of the original content of graffiti writing, which is a personal letter aesthetic, remains outside the margin. N.O. Madski finds this embarrassing, and his goal is to show that classical content of graffiti writing and the aesthetic of letters can be a medium of fine arts. He is exploring the notion of transforming classical graffiti style into something new, free of pop-culture kitsch. N.O. Madski aims to create something essential, that will take the viewer's eye over the horizon.
N.O. Madski lives in Germany.
Featured image: N.O. Madski – making a graffiti – courtesy of Golden Hands Gallery
All images courtesy of the artist