Nadege Dauvergne is a Burkina Faso-born French contemporary artist known for her pieces formed from a hybrid of classical painting and street art.
Classic Pop Art
Describing her practice as "Classic Pop art", Nadege Dauvergne places figures from historical paintings into new environments, creating associations from ideas and forcing viewers to ask questions about their relationships with money and the sacred in the present-day society. Dauvergne has been developing the idea in the form of street art using acrylics and aerosol on paper to create the life-size figures, then pasting them in suitable places including abandoned buildings, doorways, in the subway or onto the advertising billboards found in every urban area.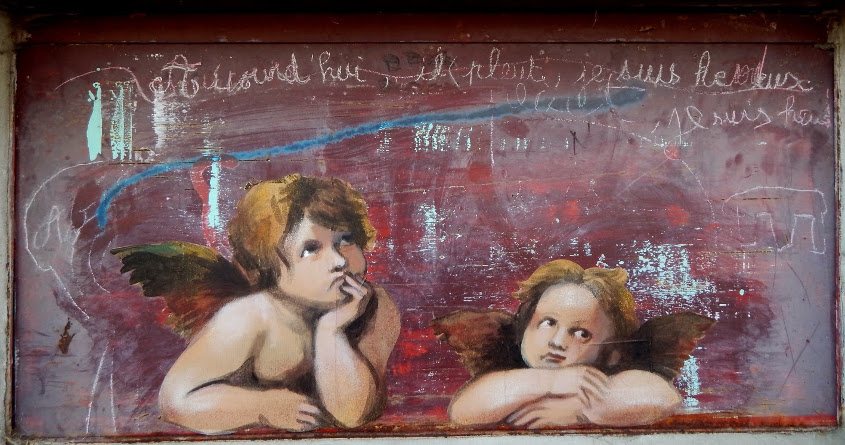 Nadege Dauvergne's Street Art
Using a street as an open gallery, Nadege Dauvergne affixes her collages in suitable places giving them beauty, sensuality, culture, and poetry inspired by the work of artists such as John William Godward, Edward Burne-Jones, Édouard Manet, and John William Waterhouse. The classical figures from their paintings are taken out of their original context and placed in the new surrounding which is carefully planned. The composition and forms of her collages placed on the street must resemble in some way the forms found in the original paintings, consequently allowing the character to fit perfectly into the new picture while creating a new dialogue for them.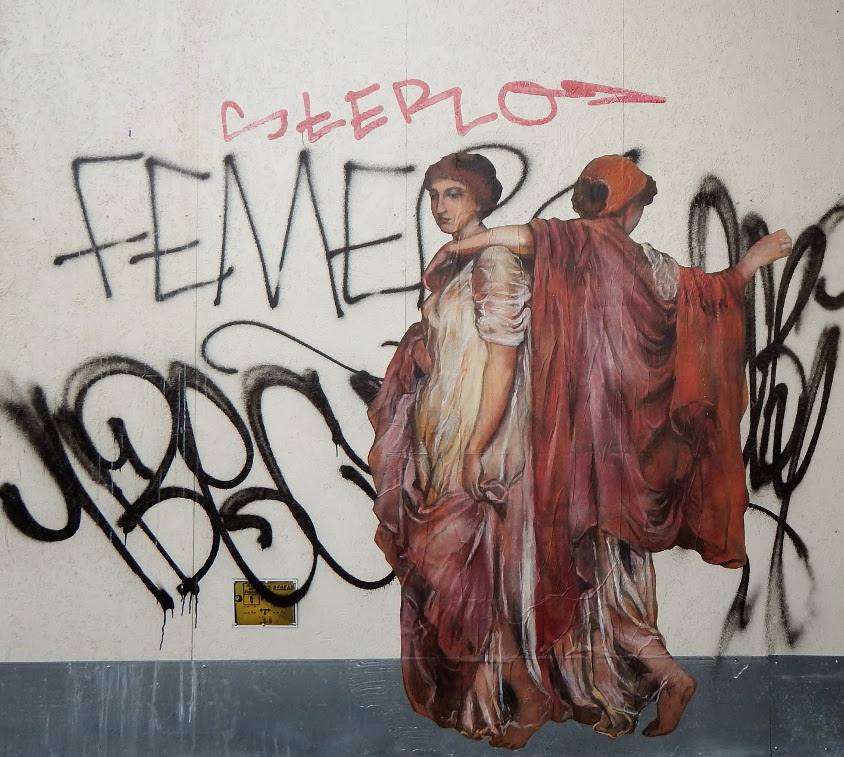 Tout doit (va) disparaître! at Le Cabinet d'Amateur
In one of her latest solo shows entitled Tout doit (va) disparaître! at Le Cabinet d'Amateur in Paris, France, Nadege Dauvergne uses the art of past centuries and placing it within an everyday means of communication, advertising, including catalogs, magazine advertisements, and advertising billboards. The historical, mythical and sometimes biblical imagery of the past, coming up against the ordinary materialistic and consumerist attitude of modern times, as well as against profanity and vulgarity often shown in modern advertising. Nadege Dauvergne revolves very much around the idea of art and consumption along with the colliding of two distant worlds.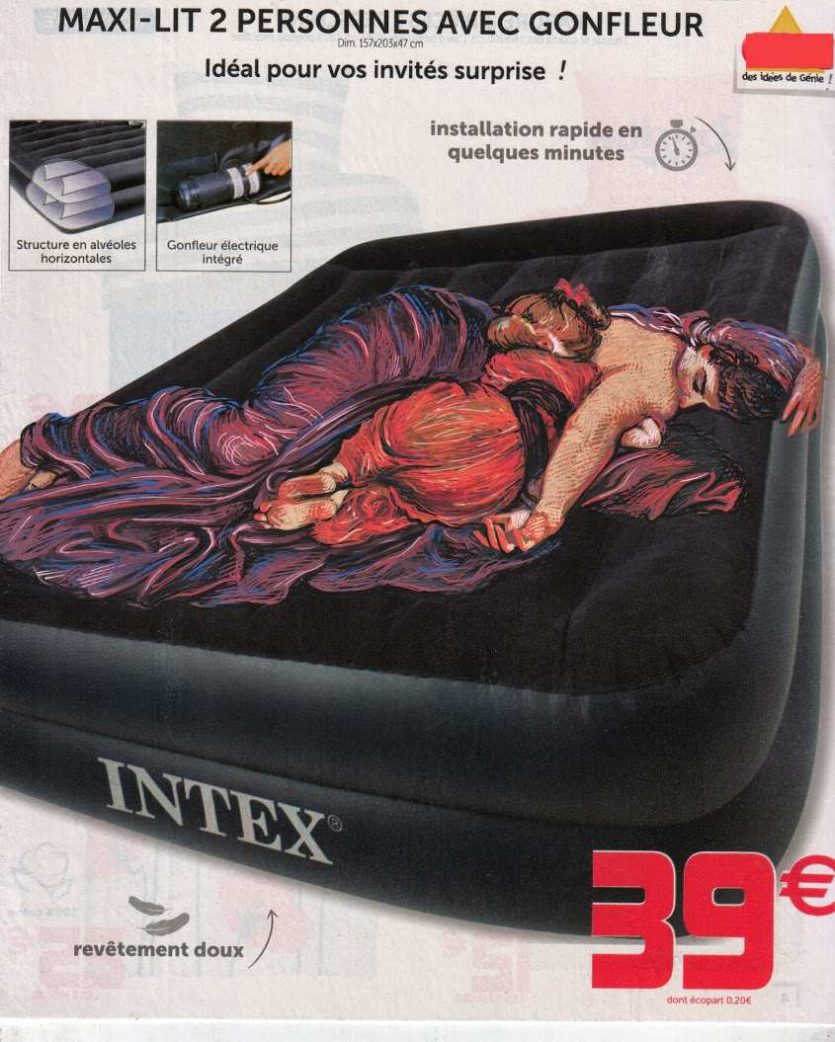 Born in Ouagadougou, Burkina Faso, Nadege Dauvergne lives and works near Méru a commune in the Oise department in northern France.
| Year | Name of the exhibition | Museum/Gallery | Solo/Group |
| --- | --- | --- | --- |
| 2015 | Tout doit (va) disparaitre | Le Cabinet d Amateur, Paris | Solo |
| 2014 | Nedege Dauvergne & David Rodrigues | Galerie de l Universite Paris, Paris | Group |
| 2013 | Nadege Dauvergnen | Galerie Voute 88, Paris | Solo |
| 2012 | 57eme Salon de Montrouge | Montrouge | Group |