Nadezda is an artist whose works focus on portraying the human condition. She comes from film and theatrical background and she has created an array of costume and character designs for famous Hollywood movies. Some of her most famous works were done in films including Pirates of the Caribbean, The Mummy, The Suicide Squad and X-Men. Nadezda is known to create expressive paintings that offer a glimpse into her amazing film-like narratives but she also creates slightly abstract charcoal drawings, photography and prints.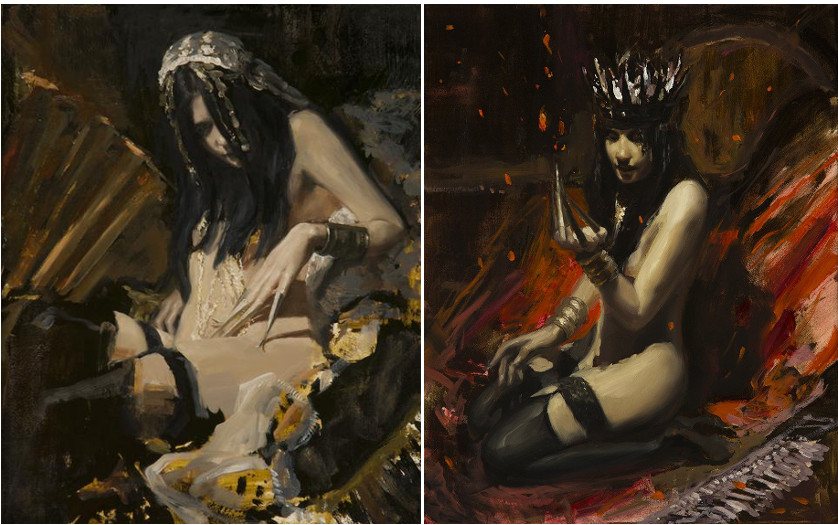 Graduated from Academy of Arts Supported by Safehouse Atelier
Ever since she was a child Nadezda drew on wallpapers and bed sheets. She shifted her attention from drawing and painting to music, poetry, and theater in her teenage years but eventually turn back to painting and drawing. She studied art at the Academy of Arts in San Francisco and improved her skills at Safehouse Atelier, an art program that helped her connect with her fellow artists and understand the importance of artistic brotherhood.
Nadezda uses sticks and music as the way to set up the mood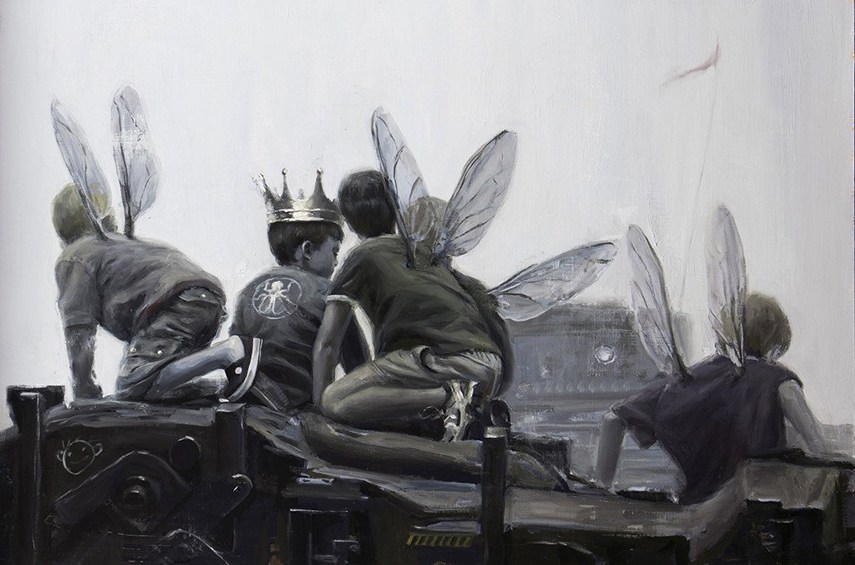 Escape into a Different World
Nadezda likes to involve all of her five senses while creating her artworks and often lights smudge sticks, plays some music, and sets up the studio's spotlight to set up the mood. Her studio is filled with dark curiosities filling up the room. While working on the set of a Hollywood blockbusters, Nadezda acquired an inquisitive nature about the world and learn how to guide herself through the creative process. Regardless of the type of her work Nadezda's pieces represents a form of escapism as she goes deep into her consciousness to create extracts from a film twirling inside her head. These narrative extracts are painted and framed and then presented to the public that's left with an opportunity to decide what the rest of the plot is. Once face to face with her artwork the audience is drawn into a dreamlike world were anything can happen if you just believe strong enough.
Her paintings often contain young female subjects that appear as if they are caught in the middle of daydreaming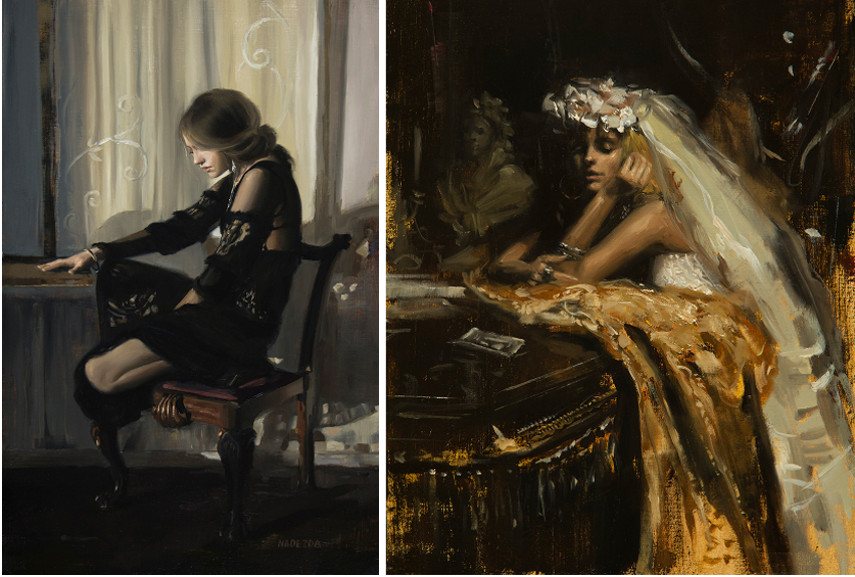 The Master of Setting up the Mood
Her paintings often contain images of young women that appear as if they are caught in the middle of daydreaming. Other times her paintings are inspired by movies she watched and represent a vivid interpretation of the iconic films. The artist's charcoal drawings differ from her oil paintings as they usually contain a certain level of smudging thus shifting away from figurative imagery and slipping into abstraction. With her bold brushstrokes, theatrical scenery and film background Nadezda is a master of setting up the mood in her intriguing art pieces. Nadezda's artworks are featured in group and solo shows in numerous galleries in the US.
Nadezda is represented by Abend Gallery in Denver and Haven Gallery in Long Island, NY.
She lives and works in San Francisco, USA
Featured image : Nadezda – Portrait
Images copyright the artist
| Year | Exhibition Title | Gallery / Museum | Solo / Group |
| --- | --- | --- | --- |
| 2018 | Nightmares & Lullabies, | Haven Gallery, Northport, NY. | Solo |
| 2017 | Four Dames | Spoke Art, San Francisco | Group |
| 2017 | Beautiful.Bizarre Group Show, | Haven Gallery, Northport, NY. | Group |
| 2017 | Tondo, | Spoke Art Gallery, San Francisco, CA. | Group |
| 2017 | Mythos, | Haven Gallery, Northport, NY. | Group |
| 2017 | Moleskine Project VI, | Spoke Art Gallery, | Group |
| 2017 | History of Art, | Haven Gallery, Northport | Group |
| 2017 | Red Show | Lovetts Gallery, Tulsa, OK. | Group |
| 2017 | Show | Spoke Art Gallery, San Francisco, CA. | Group |
| 2016 | Moleskine Project V, | Spoke Art Gallery, San Francisco, CA | Group |
| 2016 | Safehouse Show, | Safehouse Atelier, Los Angeles, CA. | Group |
| 2016 | Cauldron: The Beautiful Brew, | Lovetts Gallery, Tulsa, OK. | Group |
| 2016 | The 26th Annual Holiday Miniatures Show, | Abend Gallery, Denver | Group |