Born in 1982 in eastern France, Nelio is a self-taught artist who began painting graffiti in the late 90s. Since then, he has developed a unique artistic approach, composed of symbols, letters, landscapes and primary geometric forms. With a wide array of inspiration, ranging from the works of Pablo Picasso to graphic design, illustration, art history and architecture, Nelio's style floats between representational and abstract combining a number of impressions into a remarkable collage of different elements. In his artworks, Nelio deals with the idea that everything is related in some way. His paintings are an abstract and minimalist representation of the universe, with a special focus on humanity, nature, and technology. In his artworks, Nelio confronts the notion that everything is related in some way. His paintings are an abstract and minimalist representation of the universe, with a special focus on humanity, nature, and technology.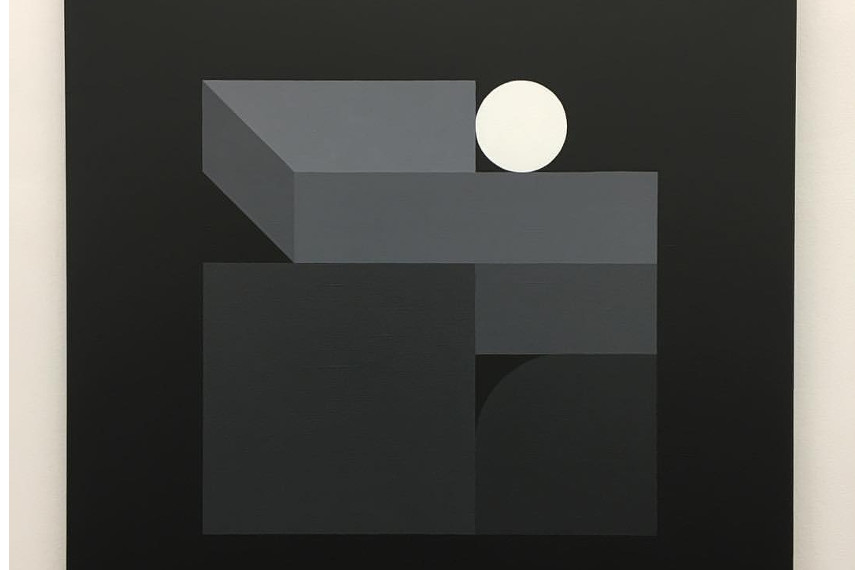 Contemporary Influences and Collaborations
There are many classical artists who influenced Nelio, such as Miro, Kandinsky, Vasarely, Picasso, Matisse, Delaunay, Malevich, El Lissitzky, and many others. Installations of Kurt Schwitters and Gordon Matta Clar also haven't left him indifferent. One of the contemporary artists who had a strong influence on Nelio was a French artist Eltono (1975), who inspired him to experiment with minimalism, as well as Remed (1978), also French, whose minimal and geometric forms never lack a strong message. During the past several years, Nelio has discovered the work of 108 and Momo, as well as the pieces of Duncan Passmore, Erosie, Outsider, Editor, and others. To help develop his craft, Nelio enjoys collaborating with other street artists such as Zerozedrip, Quill, Geometric Bang, Alexey Luka, Rubin, Drypnz, Xuan Alyfe, TBLR one and THTF. Nelio brings together all the influences only to convey his art as accessible and beautiful.
Minimal and geometric forms

Installation Work
Besides his spray paint murals, Nelio is not a stranger to installations. Made of discarded objects such as metal and wood, he composes three-dimensional visual experience. His black and white pieces are as impressive as the vivid, colorful installations, usually composed of symbols, primary forms, letters, landscapes or facial features. Nelio's installations can be found in Wahaca, the suitably bustling Mexican street food restaurant in Convent Garden, London, UK. For the pieces in Wahaca, the artist has looked to Mexico for inspiration, in particular, Mayan architecture and the explosion of colors of a piñata party. Thus merging a national legacy with a modern notion.
Installation inspired by the Mayan architecture
The Abstract Discourse
Nelio's work has been included in many exhibitions worldwide, including at Backwoods Gallery, Melbourne, Australia (2015); 886 Geary Gallery, San Francisco, USA (2015); BC Gallery, Berlin, Germany (2014); and Bradbury & Blanchard Gallery, Sheffield, UK (2013), to name a few. One of his latest group exhibitions, entitled Spectra, was held at Marion Gallery in Panama, 2016. The exhibition showcased different artists' work that varies both in materials and technique. The idea was to present how any material can serve as a manifestation of a well-structured particularity of visual language, thus the name of the exhibition to convey the discursive and technical diversity of visual solutions. Nelio's murals ornament walls around the world, throughout continents. Abandoned or populated, many buildings serve as a canvas to his picturesque murals.
The artist is represented by MAGMA Gallery.
Nelio lives and works in Lyon, France.
Featured Image: Nelio – Mural (detail), Valencia, Spain, photo via bldgwlf.com