Nelson Saiers is an American artist, whose mathematical and physics-based art draws inspiration from a range of subjects portraying them through a lens that translates ideas into symbols and metaphor. The artist largely sees and experiences the world through his internal applied filter of math, inspired by the metaphysical creativity that the field embodies.
A Childhood Filled with Terror
Born in 1975, Saiers spent the first 5 years of his life in Ethiopia and Afghanistan as the son of a U.S. diplomat. During these years, he experienced two wars – a civil war in Ethiopia at the end of Haile Selassie's reign and then again in Afghanistan as the Soviets invaded. Saiers' childhood memories of tanks firing outside his house and once being held up at machine gun point have led his art to reflect the tragedy of violence felt during his early formative years. This devastation was felt again on September 11, 2001, as a firsthand witness of the tragic attacks in New York. While his art is rarely graphic in nature, it is deeply informed by these experiences.
The Period Before Art – Nelson Saiers as a Man of Business
Before pursuing a career in art, Saiers ran a proprietary trading group as a managing director for Deutsche Bank. He also worked at UBS and Susquehanna Investment Group. Consequently, he has stepped down from his role as chief investment officer at Saiers Capital to pursue a career as an artist. A resident of New York's Upper East Side, he says he wants to use his art to build awareness around issues he observed firsthand growing up in war-torn regions of the world.
Mathematician among Artists
Having received his Ph.D. in mathematics by the age of 23, Saiers' artistic vision draws upon his ability to describe aspects of life through geometry, perform extreme mental math, and notice patterns in unexpected places. His conceptual paintings – flat, deceptively simple pieces that make ample use of primary colors and Braille, fuse mathematical principles with rudimentary geometric shapes such as circles, squares, polygons and straight lines. For Saiers, they are riddles that employ mathematical theorems to express truths about the human condition. His art draws inspiration from a range of subjects – like philosophy, Greek mythology, chess, and even modern culture such as hip-hop – portraying them through a mathematical lens that translates ideas into symbols and metaphor.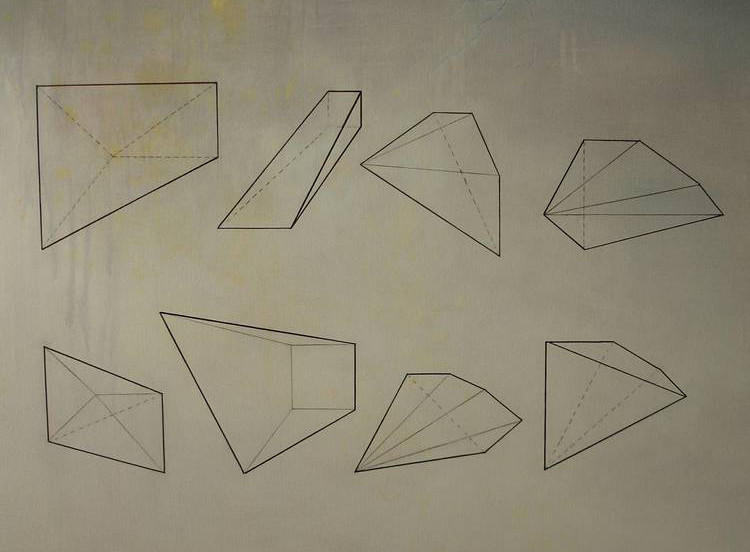 Philanthropy and Charity Work of Nelson Saiers
Saiers mixes his interest in art with philanthropy – he pledged to donate $100,000 to the rebuilding effort after Hurricane Sandy, which slammed into New York and New Jersey in 2012, if British graffiti artist Banksy used one of his wall murals to raise awareness for people still affected by the storm.
He is also a Founding Member of The Well, a core group of donors who support charity: water – a non-profit organization that provides clean and safe drinking water to people in developing nations.
Nelson Saiers lives and creates in New York.