In this era of consumerism and massive advertising, it takes a lot to see through all of that and realize what indeed the important things are in life. After liberating himself from the shackles of the American dream he was exposed to, Nick Flatt began to ridicule the whole culture of consumption and popular ads. His photorealism painting fits perfectly in this idea, as it allows him to replicate almost identical scenes from the commercials, but he creates them in a way that not induces desire for something but actually causes a certain level of discomfort. His pieces may seem provocative and vulgar, and they probably are, but the bigger picture is hidden behind them – a picture that critiques all the bad things happening today, all the broken dreams around the world and all of the injustice that is present today more than ever.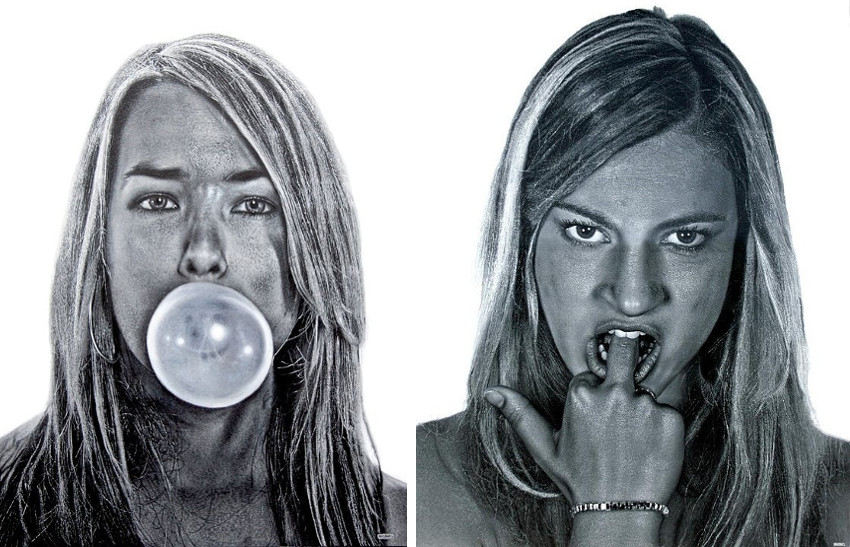 Discomfort
Flatt thinks that regular people love photorealism, and that is the kind of painting that is the easiest on the eyes and it possesses some sort of magic. Know your enemy! This summarizes the inspiration of the artist since he doesn't need to go further than TV commercials or the news, and see all that upsets him and all he wants to expose as wrong. Working with models that are physically very similar to those in the mainstream ads, Flatt addresses the viewer's subconscious and his need for consumption. The idea is to exaggerate the messages in the commercials to the point of discomfort by making aggressive sexual gestures, facial expressions, and poses, thus making all that perfection seems almost wrong.
The artist makes perfection seem almost wrong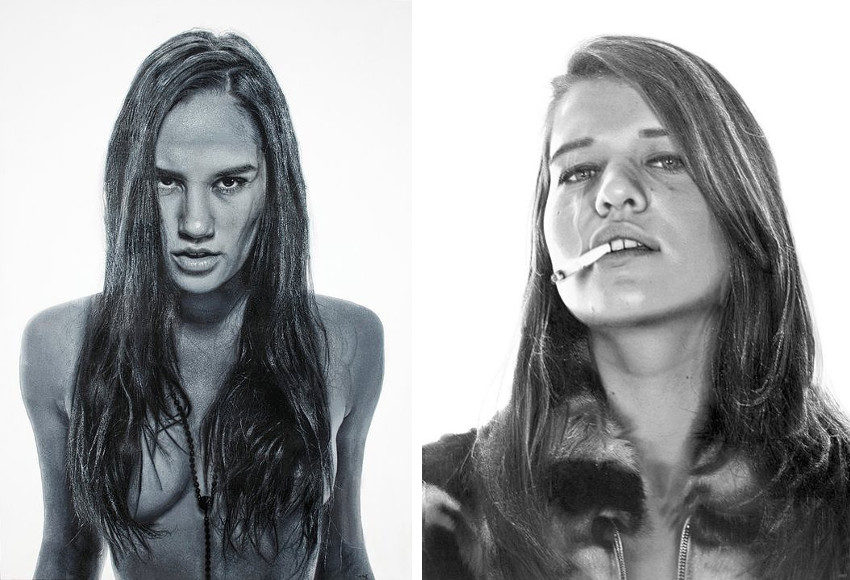 Leaving the Home
Nick Flatt had a rough childhood as his family lived in a trailer. Nevertheless, like everyone else, he was served the story of an American dream through all the commercials. He studied at the San Francisco Academy of Art but dropped out and returned home to live with his parents. Only by moving to Germany and looking at his home country from a far away, he was able to see behind the advertisement. The art scene in Berlin is different from the USA since not that much money is involved and there is a lot more honesty between the artists and the level of mutual support is unbelievable.
The art scene in Berlin is quite different than the American one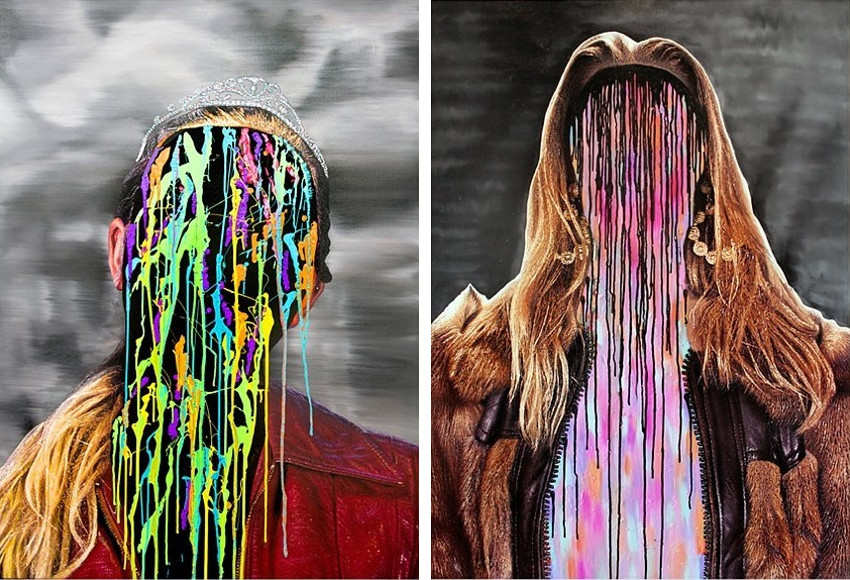 Provocative!
In the recent years, Flatt started collaborating with others and making some amazing murals in the streets. In fact, his first collab was in 2014 with Cryptik and they made a wonderful mural of Andy Warhol in Los Angeles. That is also a direction he's moving in, simply beautifying some neighborhoods, but he doesn't forget what he always wanted to do – fight against the injustice. And he does just that, in his own way, both provocative and thought provocative way.
Nick Flatt lives and works in Berlin.
Featured image: Nick Flatt, photo via Design Collector
All images copyright of Nick Flatt