The matters of our psyche and our dreams, in particular, permeate the work of Nicolas Bruno not only as a phenomenon but moreover as the articulation of personal experience. The allusive, surreal and haunting works he creates are embodiments of the state in between waking and sleeping. They are an effect of the artist's torment; the situation in which he is constrained to embrace the subconscious and its perils while being paralyzed in bed. Although the works of Niclas Bruno are quite personal and might seem hush, bizarre and even violent, they are explicitly suggestive and are calling the observer to participate in the sense of enrolling their own associations or perhaps dealing with their own anxieties and fears.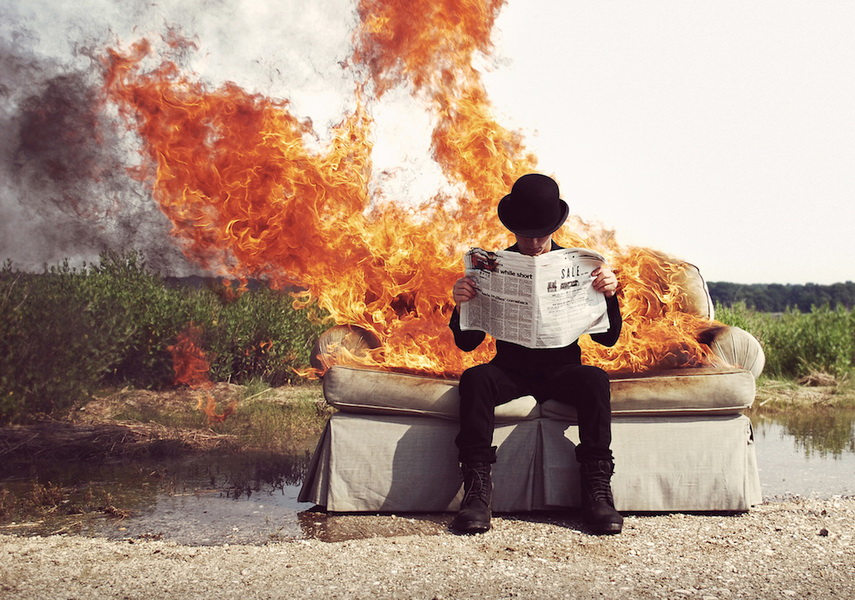 Photography As Therapy
Nicolas Bruno was born in 1993 in Northport, New York, a small harbor community located on Long Island. He studied at Purchase College and received his BFA in Photography in 2015. His studio is located in Northport, so practically all of the preparations for the shoots are taking place there, as well as postproduction. Since all of his practice is very much devoted to the symbolic of dreams, the artist keeps the dream journal and starts each new series by analyzing previous experiences. As a matter of fact, his creative process begins with in-depth planning, but the very shoot is far more spontaneous and open to experimentation.
The photographs are suffocated with distinct composing and colors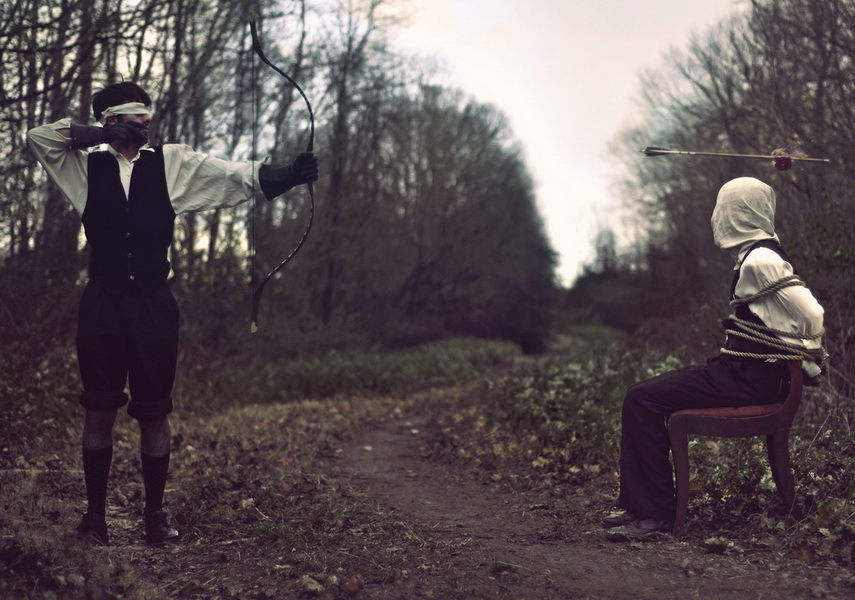 The Sleep Paralysis of Nicolas Bruno
The foundation of his photographic experimentation lays in Bruno's struggle with the sleep paralysis, from which he has been suffering for almost ten years. It is a common phenomenon occurring in between wakefulness and sleep, in which the body becomes immobile and it often causes severe hallucinations. This state of inescapability forced Nicolas Bruno of finding some sort of solution and with the advice of a therapist he found it through creative expression. Therefore, he started working on surreal self-portraiture as a therapeutic translation of night tremors in order to cope with these fears and simultaneously share these familiar emotions of anxiety, suspense, uncertainty, and danger.
The photographs of Nicolas Bruno are displaying alienation and a feeling of anxiety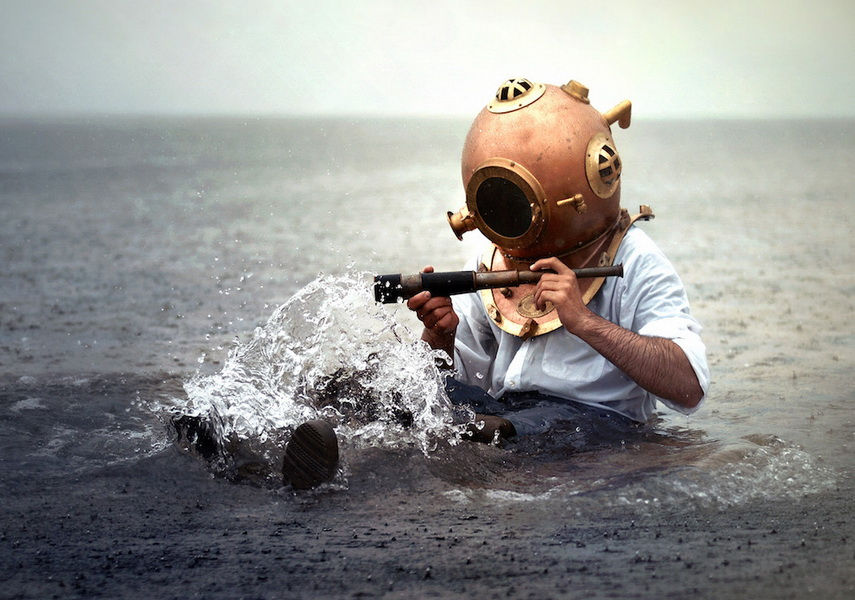 Old Masters As a Source of Inspiration
The notable influence on his peculiar aesthetics have the works of what is considered to be historical painting. By carefully examining the form, color palette and execution of the masters of craftsmanship such as Caravaggio, Caspar Friedrich or Jacques-Louis David, Bruno reinterprets, decontextualizes and inserts certain features by creating rather innovative and exacting works. Since he produces pseudo-historical narratives, his craft extended to the world of sculpture and costume design. Therefore, the influences of 19th-century Romanticists, historical texts of occultism, and mystery lace each composition with various visual dialogues of the macabre.
The escape from sleep paralysis through creative process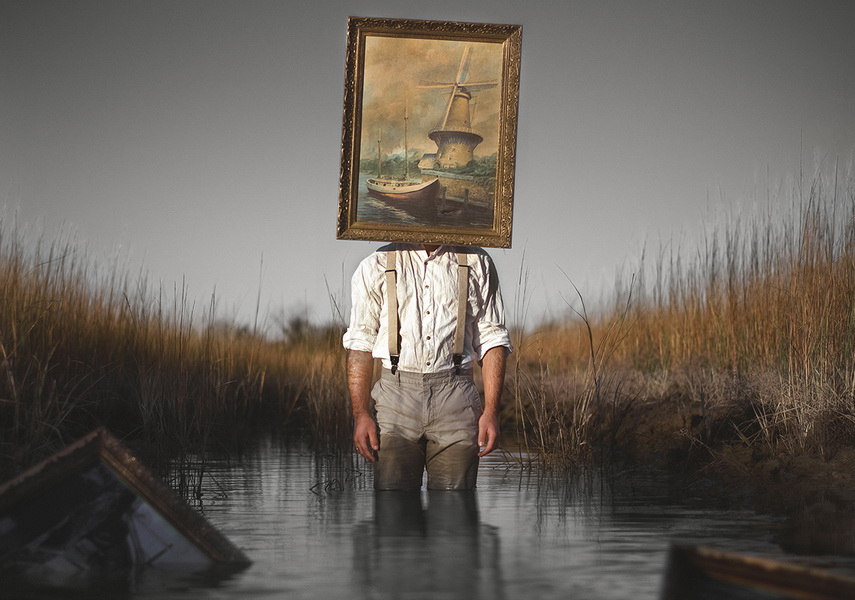 Alluring Yet Eerie Images of Nicolas Bruno
By employing symbolism, dualities and the reoccurring motifs of obstructed vision, Nicolas Bruno is creating works of art which are necessarily affiliated with the sphere of fantasy and mystery. Nevertheless, if we look closer his photographs are far more reminiscent of the works of Rene Magritte and Surrealist movement, then any other genre or style. That has to do not only with the aesthetical aspect but moreover with the semantics since these compositions reflect certain dose of humor, hope, and liberation. The astounding level of focus, strong narratives, and refined aesthetic suggest that although still being young Nicolas Bruno poses immense capacities of releasing quite successful and rich photographic career.
Niclas Bruno lives and works in Northport, New York.
All images used are courtesy of the artist