Nicole Coson is a London-based Filipino visual artist who works in a variety of mediums, but with a primary focus on analogue printmaking methods and techniques.
Born and raised in Manila, the capital of the Philippines, Coson moved to the United Kingdom when she was eighteen years old to do her Foundation. She graduated with a BA in Fine Art from Central Saint Martins with a first degree honours in 2014.
Nicole Coson's Portraits
Primarily known for her black and white portraits Nicole Coson cites Eastern Mythology as one of his great inspirations. Her work revolves around the analogy of the ghost – a loose and unrealistic form that, though beyond our comprehension, invades our physical world. The fusion of the scary and monstrous is apparent in Coson's black and white portraits which have no recognizable form or basis except that of the generic monster. The horror of her oeuvre lends itself to darkness and nightmares and exquisitely represents the dark side of myths and fairy tales.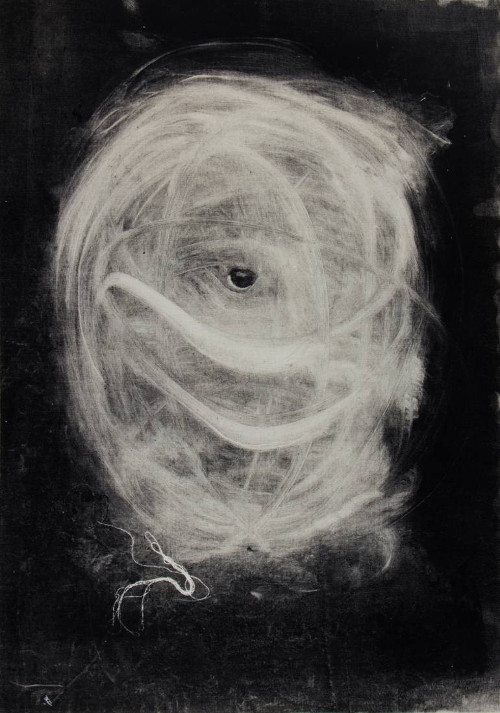 The Suggestion of Movement
The most important component of Nicole's work is the suggestion of movement with a constant modification of familiar signals resulting in a permanent transformation of something recognizable and residually human in both her figurative and non-figurative pieces. In her work, the artist seeks the contemplation of something caught mid-flight, captured for a short moment in time when these forms become miraculously observable but whose physical make-up and origin are incomprehensible.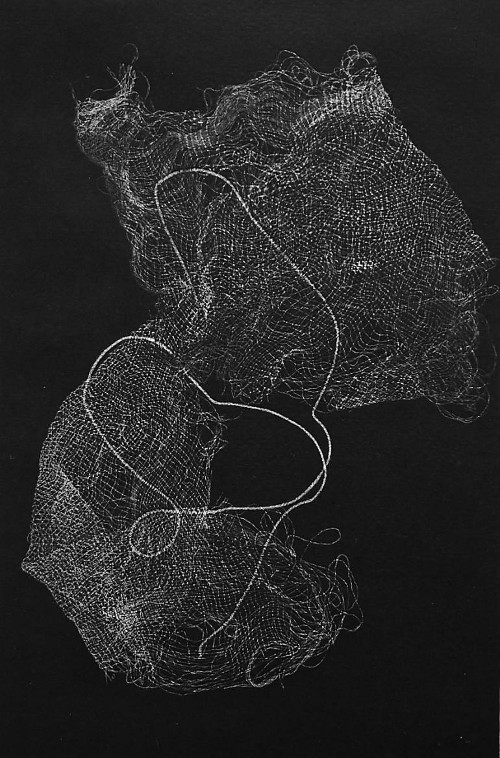 Spirit Captures
In one of her most famous series Spirit Captures, Nicole Coson explores the use of mono-prints. Thanks to this method Nicole makes pieces by using a printing press whose matrix is designed directly with ink, inserting colorful paper cutouts, metal pieces or other elements depending on individual taste. Inspired by her cultural heritage, influenced by a strong sense of ancient mythological beliefs, Coson's black and white portraits are representations what does exist behind shut eyelids: the ghosts that stalked you through your youth, the flash of horror at being displaced, the enormity and distance of strange gods, the necessary decay of a body. All her images are detailed enough for us to grasp the essence of her subject.
Coson at West Gallery in Manila
In 2013, Coson had her first major solo exhibition Spirit Captures at West Gallery in Manila. Nicole's work has been widely published and her recent solo shows include Untitled at Finale Art File, Philippines, and Ghost at Stamperia Del Tevere, Rome, Italy.
Nicole is represented by Display Gallery, London, where she will held her first UK solo show How to Appear Without a Trace in June, 2015.
Nicole Coson lives and works between London, UK and Manila, Philippines.