Nomen was born in Luanda, Angola, in 1974. He is a Portuguese visual artist who became known by painting graffiti and who is also the pioneer of this art in Portugal.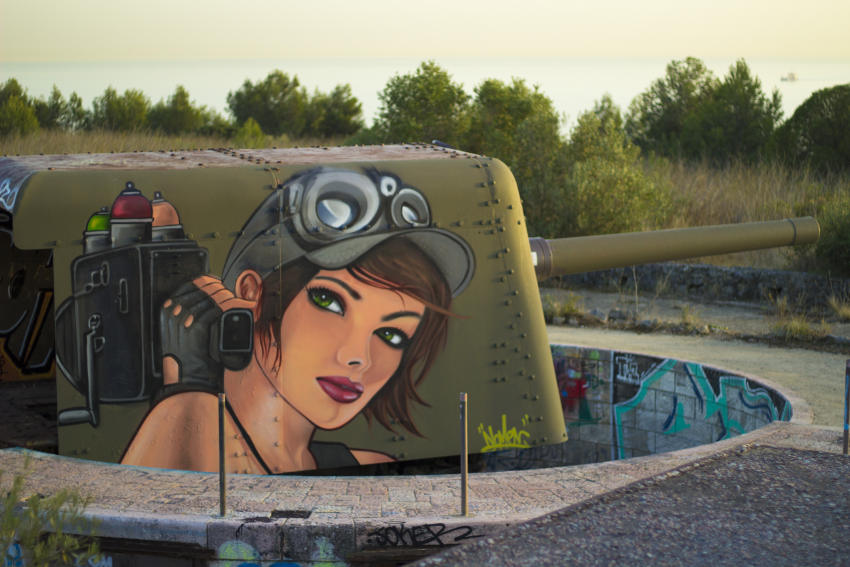 Moreover, Nomen is a self-taught artist and his artistic universe has been gaining ground in a multitude of materials since his early interaction with the urban space in 1989. From his first illegal incursions on walls and trains, to developing artwork on canvas, as well interventions on a large-scale murals, both in expository and institutional environment.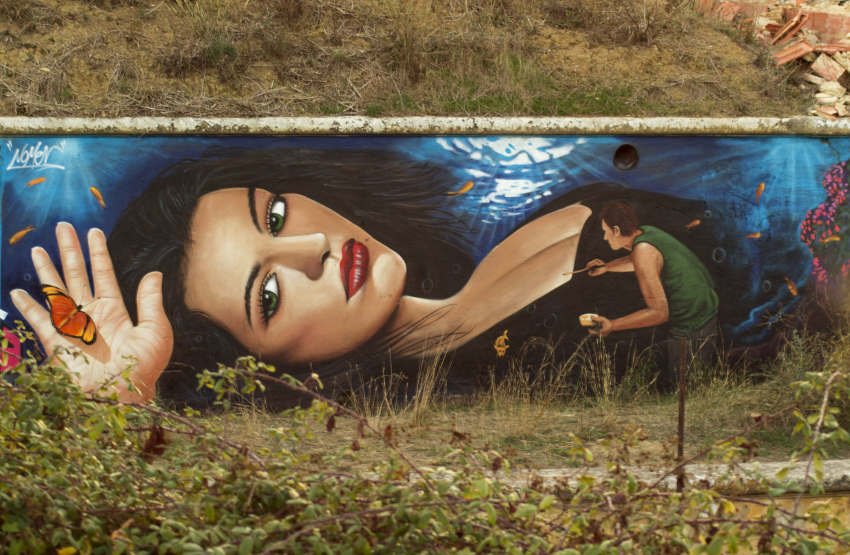 Nomen is considered versatile and prolific, and he self-calls "style-swinger". He is acknowledged by mastering the balance of shapes and colors, may it be an elaborate typographic construction with a unique dynamic, or in compositions and portraits that are photo-realistic, where he explores the depuration of elements.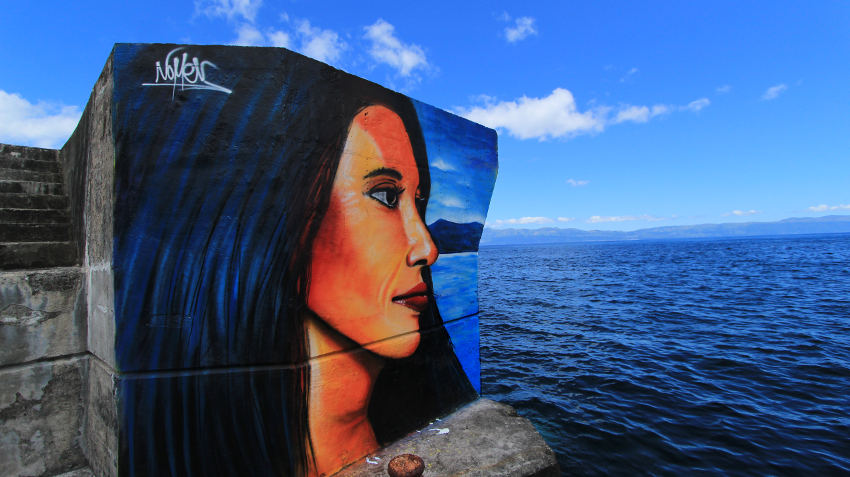 His work has been presented in numerous exhibitions, events, and artistic productions, both in Portugal and abroad. Lastly, he has an exhibition going on in Beit H'air museum called Wanderlust in Tel Aviv, Israel, with his Portuguese crew Double Trouble.
Featured image: Nomen – portrait photo by Francisco Seco, El Pais Journal
All images courtesy of the artist
| Year | Exhibition Title | Museum/Gallery | Solo/Group |
| --- | --- | --- | --- |
| 2018 | Wanderlust, Double Trouble Crew show | Beit Hair Museum, Tel Aviv, Israel | Solo |
| 2017 | Resurrection | Warehouse, Lisbon, Portugal | Solo |
| 2017 | All in Wonder | Palacio do Egipto (Egpit's Palace), Lisbon, Portugal | Solo |
| 2016 | Double Trouble | Double Trouble Studio | Solo |
| 2012 | Collective Exhibition/Abel Manta Competition | Abel Manta's Museum, Gouveia, Portugal | Group |
| 2011 | Bienal Art Sur Panama | Panama City´s Main Market, Panama City, Panama | Group |