James Carey, better known as O. Two is a London-based abstract artist, born in 1979. He works mostly with spray-paint. The artist is famous for his large-scale murals with the written type-form. His art is influenced by teenage delinquency, New York graffiti, and skateboards. Applied to a canvas, his work will drag you in complex and layered dimension. The artist wanted to create paintings anonymously working in an urban environment, so he adopted an alter ego- O. Two. He is a co-founder of RockGroup™. In addition to his solo work, the artist became a part of the Transcend Collective, which is an artist collective whose main goal is originality and progression.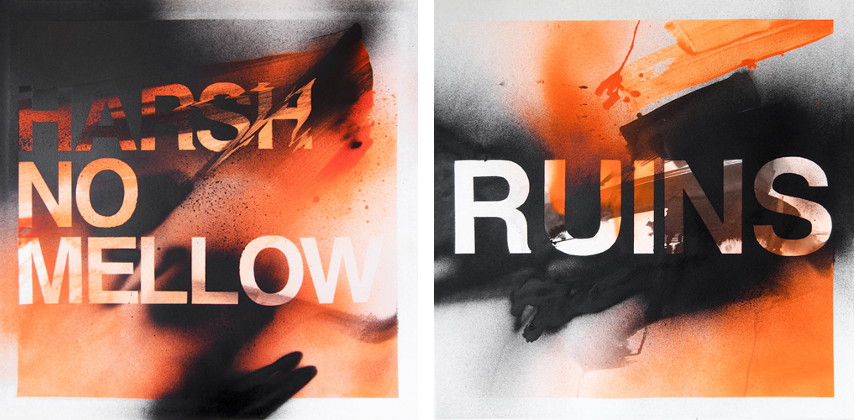 Early work
O. Two has been creating art since childhood. Of all his teenage influences, the most apparent are the skateboards. He was skateboarding all the time, before a knee injury which he had when he was 19 years old. He used to cover his skateboards with abstractions and following text. Now, the skateboards appear in his art. In one interview he said he would like to do a skate or a snowboard graphic. After graffiti movement in New York City, in the early 1990s, he realized graffiti are a good way for his personal drawings to become public. The black color is noticeable in his work. On one occasion he was asked what would he do if black never existed. O. Two answered that black would always exist because it is the absence of light, it is constant.[1]
His work is influenced by teenage delinquency and New York graffiti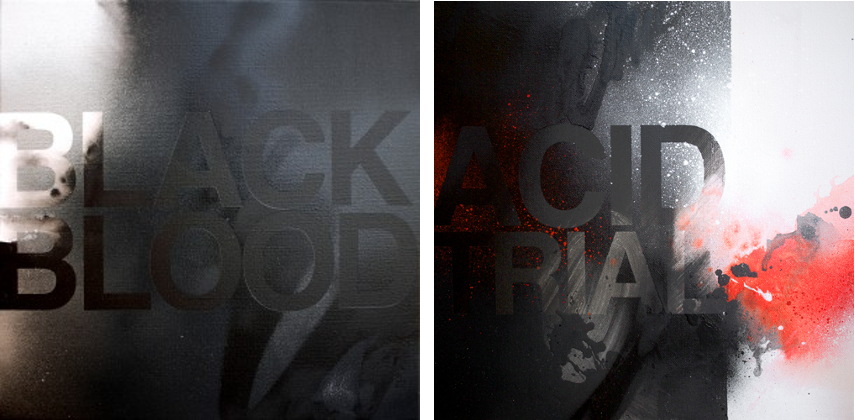 RockGroup™
RockGroup™ was formed from the NOGODSTUDIO in London, 1999. The idea was that this design company give an international identity to collaborative work of two British-based artists: O. Two and SheOne. Their memorable exhibition was Metal Lourd at CNAR Niort in France, in 2010. In September 2015, their art RockGroup™ was shown at Backwoods gallery. What is interesting is that two of them worked completely separately for this exhibition. SheOne was in Barcelona and O.Two in the countryside outside London. They managed it by setting themselves parameters, such as one size paper, limited color palette, etc. O. Two is passionate about the metal music. This is apparent in his stylistic elements. The artist uses parody in the titles of his series by twisting the names of bands that he admires. For example, the series Mega Def mimics the band Megadeth's name.[2]
The artist uses parody in the titles of his series by twisting the names of bands that he admires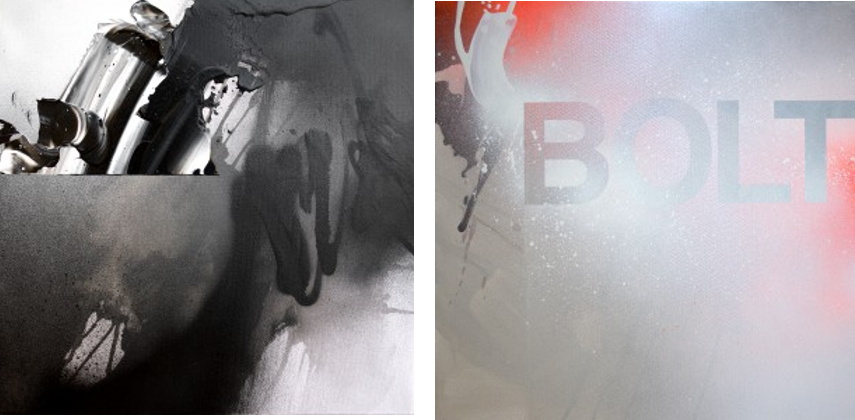 The Noble Dust Juin
In 2003 he had a solo exhibition called Noble Dust Juin. This exhibition represented his new work. The Noble Dust Juin is a collection of images on canvas which combines O's skills as an abstract artist with poetic words and phrases.[3]
The artist is represented by Fousion Gallery.
O. Two currently lives and works in London.
References:
Anonymous, (2008) O.TWO [RG™], theshadowgallery.co.uk [February 15, 2017]
Anonymous, (2015) Rockgroup – sheOne and O.Two , verynearlyalmost.com [February 15, 2017]
Anonymous, O.TWO , urban-nation.com [February 15, 2017]
Featured image: O. Two – Noble Dust Juin, 2013 (detail) – Photo via winterlong-galerie.com
All images used for illustrative purposes only