Often considered one of the most productive and the most creative artists in the history of Parisian graffiti scene, O'Clock has left his mark on subway systems all over the City of Light as well as beyond. A true innovator, the French artist is known for pushing the boundaries of his style to new heights. As a man of extreme confidence in his art, he was always seeking to take risks and find new, uncharted places to explore, so today his art can be found on the numerous streets, subways, trains, trucks, tunnels, rooftops, highways, but also in many galleries.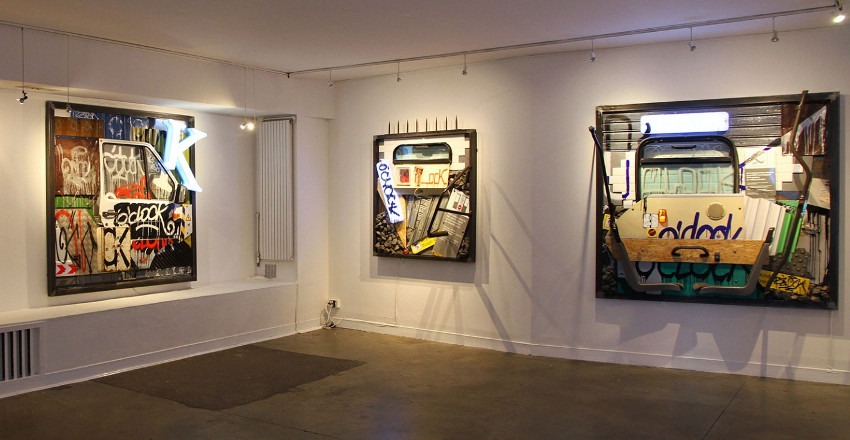 Background and the Art of O'Clock
O'Clock was born in 1976 in a French department Val-de-Marne. He discovered graffiti scene in the second half of the 1980s, in the suburbs of the Parisian metropolitan. The first O'Clock tag appeared on the streets of France's capital in 1995. Through the years, this mysterious creative has developed the style that he describes as "classic and efficient but I prefer not to repeat the same tag or the same pieces forever, I need to renew my delight surprise, change, renew, confrontation with the unknown and danger, my alibi is graffiti."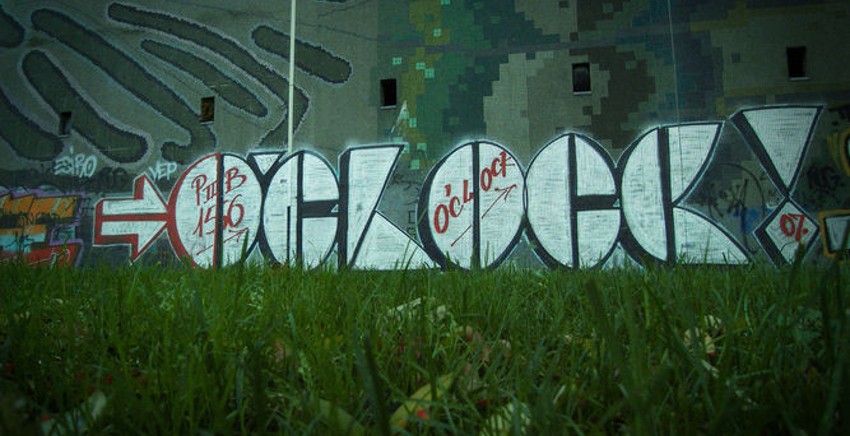 Crews and the Legal Issues
While he was active on the streets, O'Clock was a member of different groups including international collective 156 All Starz, also known as 156 crew, founded by the artist JonOne in 1984, LT27 that was active in Paris between 1997 and 2002, as well as 73 (EF), YKS and P2B in recent years. In the beginning of 2000s, he had problems with the law in his native country and in the United States. He was arrested in New York City after police saw him videotaping graffiti as he traveled downtown on the Number 5 train. Additionally, he stopped his illegal activities to concentrate on other artistic projects.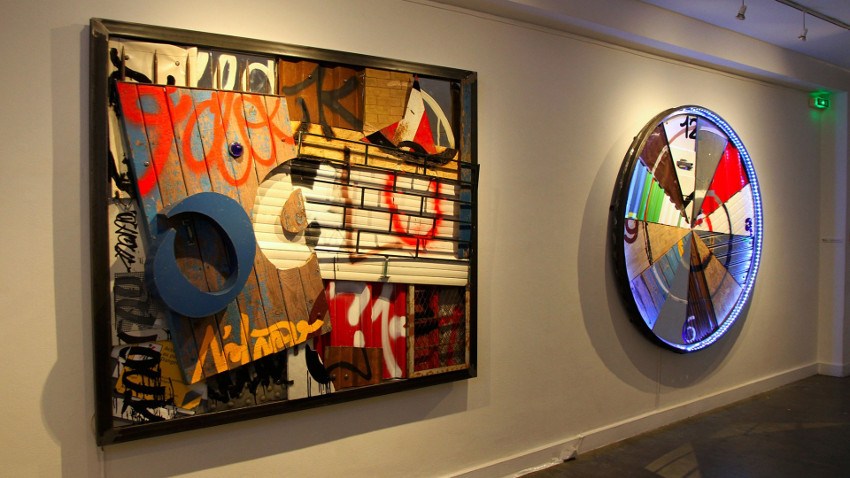 Mixed-Media Work by O'Clock
In the past several years, the French artist has created an immersive body of work inspired by graffiti. In one of his latest solo exhibition – entitled Ubiquités, that was on display at David Bloch Gallery, Marrakesh, in April 2016 – O'Clock presented a series of installations involving photography, video, and several explicit objects gathering, painting, sculpture. His exquisite mixed-media pieces highlight the reasons, desires, and motivations that have pushed him to create art.
The artist is represented by David Bloch Gallery.
O'Clock lives and works in Paris.
Featured image: O'Clock graffiti, photo credits – Graffart