Paul Busk is a communication designer and one of the most prominent activists in Vienna street art scene who developed his passion for character sets, fonts, styles and cuts of lettering via his involvement in graffiti art in the mid-1990s.
Busk's Style
In the first years of 21st century, Busk was one of the pioneers in Viennese street art scene who transcended the artistic practice of graffiti, towards new media and alternative techniques, including paste-up collages and relief-like cut-outs. His practice represents a continuous search for new ways as to the materials employed and the forms developed.

Hidden behind the famous Donkey King like, apes-head mask, Busk has employed his signature BUSK and CMOD throughout the city, in many of the urban grey areas, on exposed walls, busy streets or hidden corners. His logo and trademark "Busk" in English means street performer, while the abbreviation CMOD stands for city modification.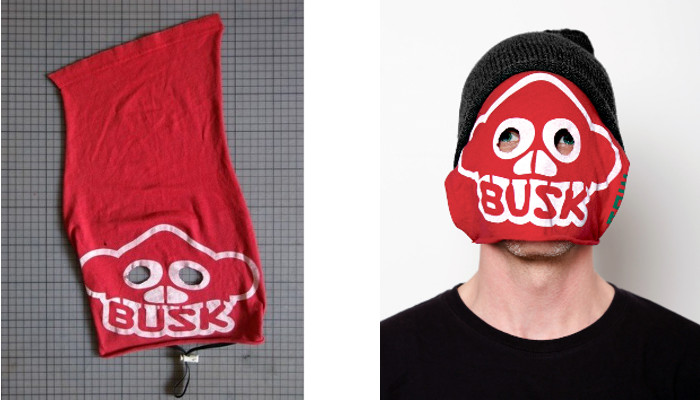 CMOD
Paul Busk has also developed and implemented numerous projects in related areas as advertising, graphic design and typography. In 2001 he launched Street art Project CMOD (City MODification) with Michael Kuhn. The field of CMOD's activity includes print, graphics, logo design, type design, illustrations, interior and exterior design.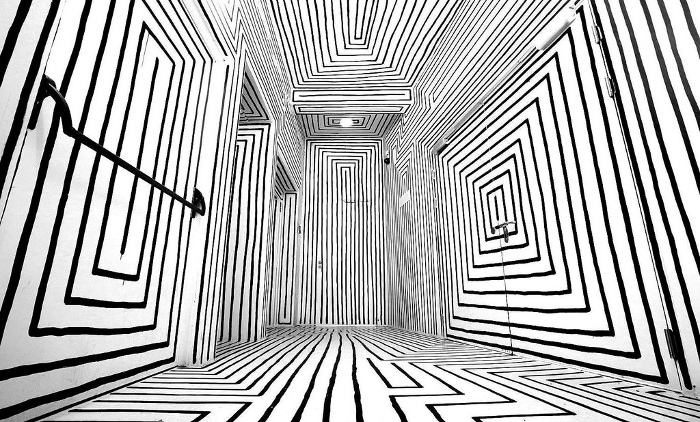 Look at Me Now
Busk has participate as an artist in many group exhibitions in Vienna, Austria, Bucharest, Romania, Innsbruck, Austria, Milan, Italy, Salzburg, Austria, and New York, USA.
His solo show Look at Me Now is on view from July 3rd until August 29th, 2015, at INOPERAbLE Gallery in Vienna, Austria.
Paul Busk lives and works in Vienna, Austria.