With Native American and Spaniard origin, Pemex proclaims as Mexican. The artist who is only 26 years of age, says he feels like 46. He has been doing graffiti for 9 years. It all started with him drawing girls' names in 5th-6th grade for Valentines Day. After seeing some artists to tags and skate, he started doing the same himself. At first, he was doing graffiti illegally from just skateboarding around. The initial spark for his graffiti journey lit up after meeting Lier. The artist used to give Pemex his markers, after racking them. Pemex looked up to him because he was different from the others in the clique. Luckily, when Lier got into drugs, Pemex took the high road and went on to spend time with Lier's little brother.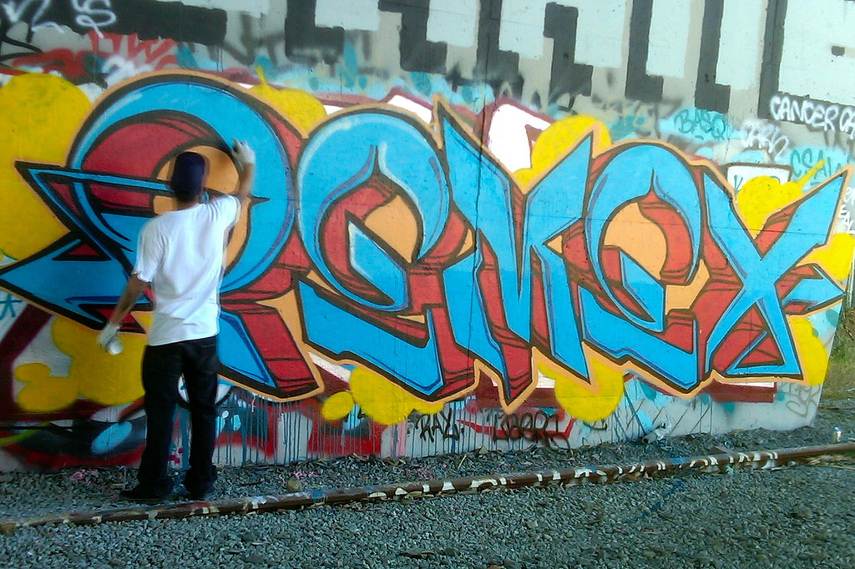 Music For Inspiration
Although a lot of graffiti artists drew their inspiration from hip hop, in the beginning of graffiti culture, Pemex found his in punk rock music. He says it was music that had helped him deal with issues at home, and his getaway from family drama he was experiencing. As for graffiti style, his inspirations where Gkae, when he first started, Oiler from COI, Revok, and Saber. Pemex says that one of the best advice he ever received was from Sedek who said he shouldn't join somebody's empire if he can create his own.
The artist draws inspiration from music and fellow artists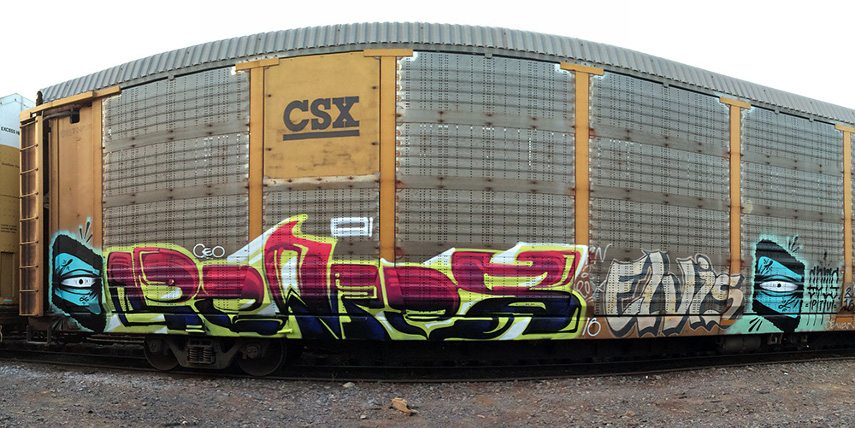 Road of Exploration
In his art, Pemex explores emerging forms of mass communication and their inevitable impact on the visual language of American culture and politics. With complex, intricate lettering, Pemex contorts the urban landscape, creating a synthesis of alphabetical and pictorial forms of representation. In a society where chatter and systemic violence have become completely normal and part of our everyday lives, Pemex calls to action, ultimately giving back power to visual literacy.
With complex lettering, Pemex contorts the urban landscape

Fight Against Injustice
The artist's main focus is social injustice, as his work represents this theme in public space, incorporating it through the concept of lettering. In the artistic world, when it comes to fighting for justice, his name is hard to overlook. Coming from Los Angeles, Pemex gained world fame, thanks to his successfully executed intricate pieces, which are to be seen around the globe.
His intricate pieces are seen around the world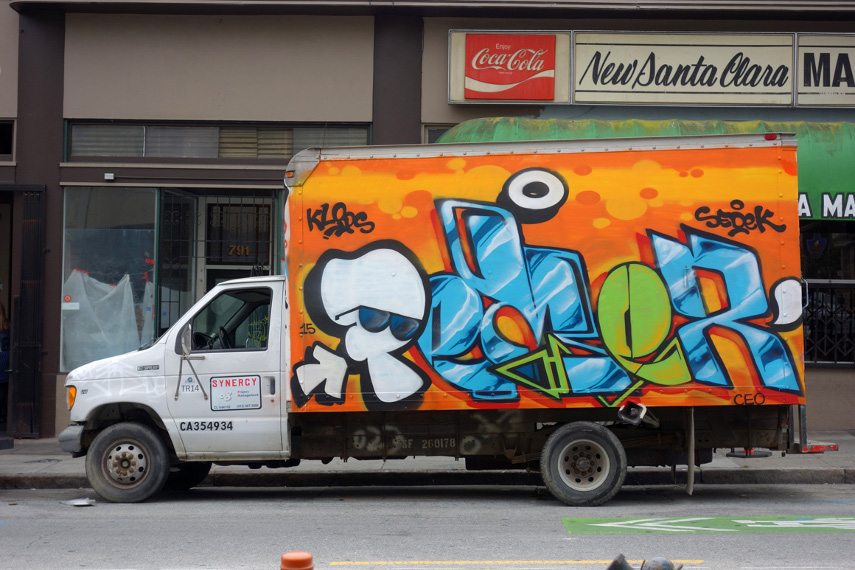 Graffiti Identity
One thing Pemex can't go without is drawing. He does this every day, thriving to a better outcome every time he paints. Pemex doesn't only do graffiti, he paints canvases and does an occasional tattoo. His favorite one being that of four samurais. Painting is a choice Pemex made because it helps create an identity for the artist, which he then serves to the public to judge.
The artist is represented by 1am Gallery.
Featured image: Pemex – graffiti – photo via bombingscience.com