Pierre Muckensturm is a French abstract painter and print maker born in Strasbourg. His visual language is one of harmony, calm and timelessness built around softly textured surfaces and a muted, black and white palette. Muckensturm attended Louis Pasteur University in Strasbourg. Later, while studying to become a teacher, he befriended Jean Jérôme, a university art instructor, who mentored him and inspired him to enroll in painting workshops. In 2010, he was an artist in residence at Boribana Museum of Contemporary Art in Dakar, Senegal.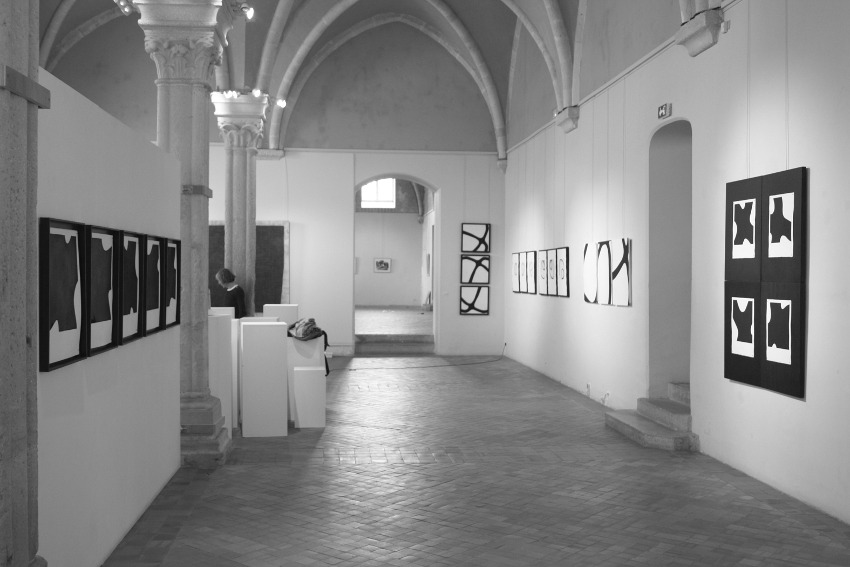 Technique
In 2004, Muckensturm began working with oil on large scale canvases. He isolates gestural elements, enlarging them on the picture plane to explore their presence in relation to the surrounding emptiness. He develops the paintings methodically, exploring the process of transformation the canvas undergoes in the painting process. Working the surface into a texture that belies its age, Muckensturm achieves a balance of intensity and tranquility. Since 2010, he has also added printmaking to his oeuvre. The engraving and printing process allows him to further explore notions of time and perspective. In his prints, he begins with gestural marks, examining them in detail, transforming them gradually, exploring how they communicate differently as he alters their size, shape, depth, magnitude and orientation over time.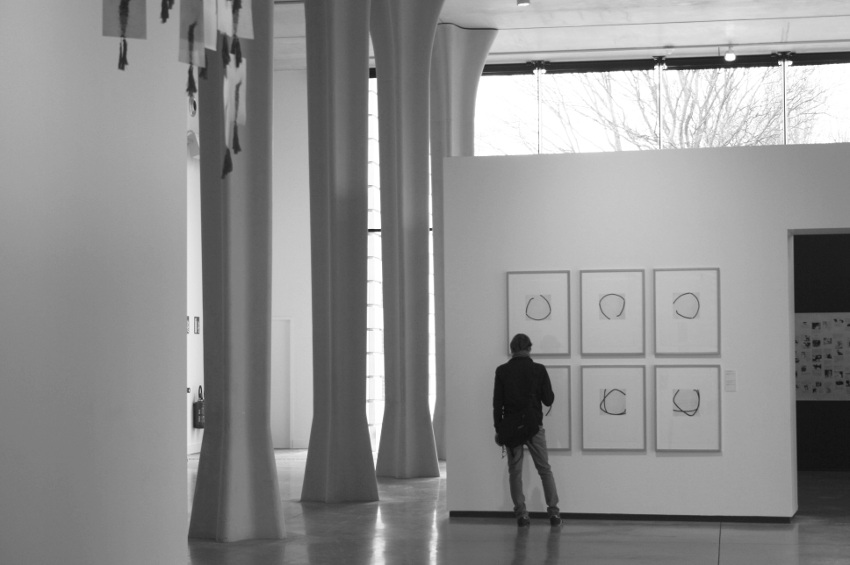 Inspiration
Muckensturm is inspired by the concepts of calmness, constancy and temporality. His work visually expresses a sense of harmony with time. Initially a figurative painter, he discovered abstraction in 2004 on a visit to Notre Dame du Haut, a Modernist chapel in Ronchamp, France, designed by Charles-Edouard Jeanneret-Gris, otherwise known as Le Corbusier. The simplicity of its forms brought Muckensturm a feeling of tranquility. He began seeking ways to directly express how felt that day. His search brought him into contact with the work of Julius Bissier, whose simple, organic, gestural brushstrokes, evocative of Taoist painting techniques, also communicate a sense of calmness. In 2010, during an artist residency in Africa, Muckensturm became inspired by the differences in how time is observed in Senegalese culture, versus the culture in which he was raised. He has since been exploring these various ideas in his work, expressing calmness and an open ended view of time.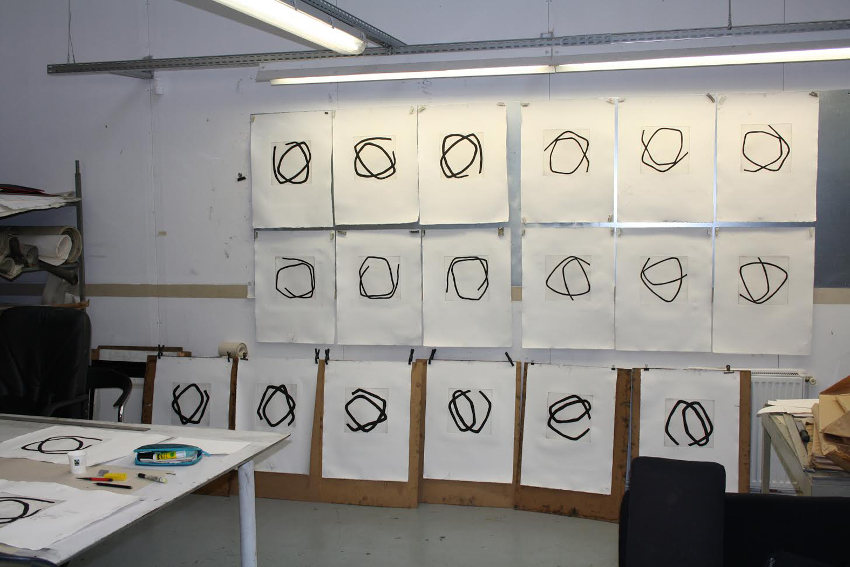 Exhibitions and Collections
Muckensturm has exhibited extensively in Europe, as well as in the United States and Canada. His work is included in multiple institutional collections, including that of the Museum of Fine Arts in Liège, Belgium, the Boribana Museum of Contemporary Art, Dakar, Senegal, and the Art Library of the City of La Roche-sur-Yon, France.
The artist is represented by IdeelArt.
Pierre Muckensturm lives and works in Colmar.
Featured image: Portrait of the artist
All images courtesy of Ideelart