PIXOTE is a Brazilian-born street artist who moved to New York City in the mid 90's and got influenced by the Lower East Side music, skateboarding, and graffiti scene. His street art style is very similar to Brazilian pixação, which looks like an interesting combination of cryptic letters, Nordic runes, and the prehistoric cave art. Together with his NYC-based graffiti crew called TWD (The Warrior Dream), PIXOTE is enriching the graffiti scene of Big Apple with his large-scale cryptic letters as well as installations, drawings, and posters.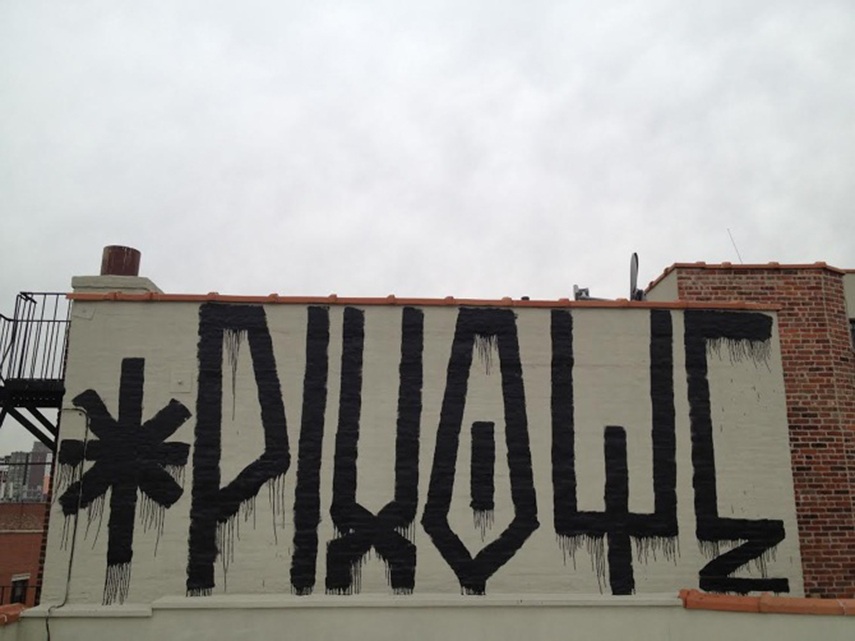 Brazilian Heritage
PIXOTE arrived in NYC in 1994 with his mother. As a child, he was exposed to a lot of violence typical for Brazilian environment and his mother wanted to show him there's a better, safer life and more opportunities, so they left Rio de Janeiro for good. After they have arrived in NYC, they lived in a few different Manhattan-based neighbourhoods before eventually settling down in the Lower East Side. At that time, skateboarding was an important part of PIXOTE's life but at the same time he started catching various graffiti tags all over Manhattan. These tags were different from the tags in his native Rio, which were more like logos, or the tags from Sao Paulo, which had a monumental, Viking feel. PIXOTE started to learn more about NYC graffiti step by step and he wanted to incorporate the pixação into the NYC style. His initial experience was that New York, surprisingly, has a very close-minded view of what graffiti should look like and in the beginning other street artists were dismissive towards PIXOTE's work. It took him some time to established his identity and reputation in the United States as well as to gain the respect of New York-centric graffiti fans.
Due to its cryptic style, PIXOTE's works are considered decorative and they aren't used only in street art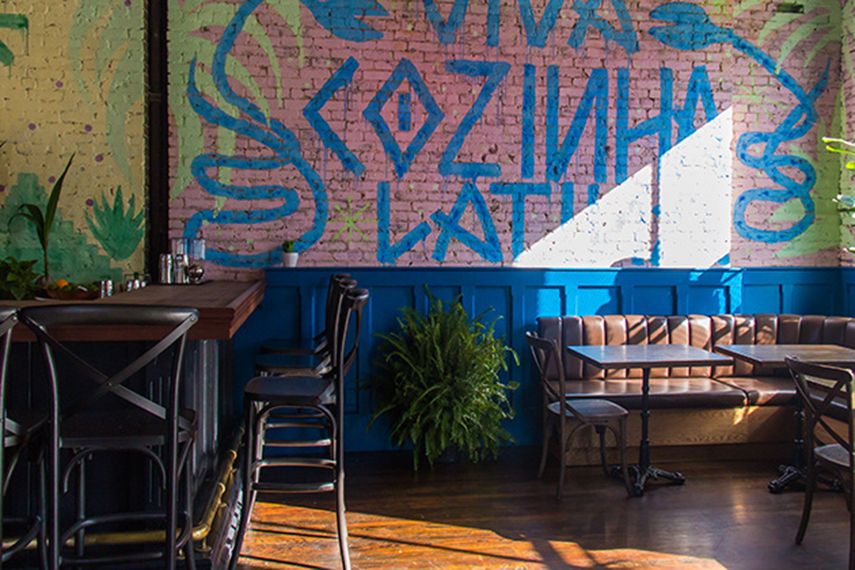 The Warrior Dream in NYC
Even though pixação is a graffiti style that emerged in Brazilian major cities as a means of inserting political statements in public places, nowadays it is mostly a street art without any political background. Due to its cryptic style, it is considered highly decorative and it isn't used only in street art. Currently, PIXOTE has his own graffiti crew and the art movement called TWD, which stands for The Warrior Dream. Members of this crew are into similar aesthetic criteria in music, fine art and design, even though they are all very diverse as individual artists and only a part of the entire movement is located in NYC. TWD had exhibitions at Art Basel in Miami, where they have shown their entire work consisting of installations, drawings, paintings, and posters.
PIXOTE's recent body of work consists of the abstract paintings resembling expressionist fine art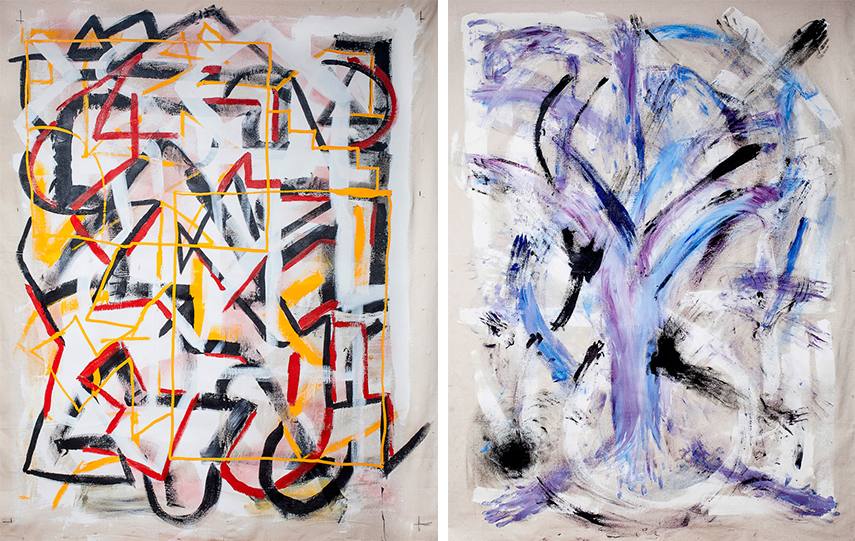 Cultivating a Memorable Design
In addition to his collaboration with TWD, PIXOTE has his personal body of work, which are the abstract paintings resembling expressionist fine art. These paintings have been shown at Art Basel Miami and various galleries in New York City and Brazil. After his distinctive graffiti style became recognized, PIXOTE got numerous offers and started collaborations with musicians, hotels, restaurants, and designers, who wanted to incorporate his artworks into their projects. PIXOTE is very pleased about his success but at the same time he wants to make sure that his style and heritage won't fade away. I will always be Brazilian, so whether it's religion or graffiti, I'll stick to my roots, because it's all I have, the artist said in one of his interviews.
The artist is represented by I/AM: Iconoclast.
PIXOTE lives and works in New York City.
Featured image: PIXOTE portrait – photo credit Soren Solkaer
All images courtesy of the artist.