There's a lot to pay attention to in a single piece of painted canvas: you look through the corners, the angles, the play of light and personal interpretations; the form, the context, the thought behind it all. Many artists will put a lot of effort into perfecting these elements and successfully portraying them to the viewer, but it all falls into the shadow for the Vietnam-born artist Quang Ho. It doesn't matter whether the piece depicts Realism or Abstraction, natural elements or urban environment; as long he focuses on the interplay of colors, their tone, texture, line, and interaction, everything else falls into place, and there's enough of inspiration to go around.
Quang Ho focuses deeply on the interplay of colors and relationship of simple shapes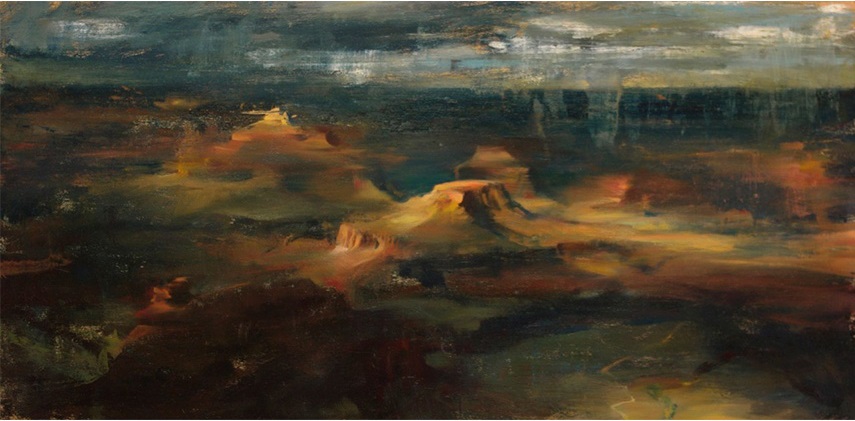 Endless Inspiration
Quang Ho's practice shows that a skilled artist can portray any setting, regardless of the narrative. From still life depiction, over landscapes, animals, to models, Ho depicts various subjects with an incredible technical experience, putting him on equal grounds with masters in each separate field. His complete oeuvre contains so many different settings it can be called a world of its own, and with how he comes by his inspiration, it's no surprise. By discarding the need for a specific form or concept to portray, Ho draws from an endless source of inspiration available to him at any given location or time.
Sharing what he's learned over the years, Quang Ho saves future artists years of discovering
Focus on Art
When you look at the connection Quang Ho has had with art, it's easy to see how he manages to produce such major aspects of painting as no less than by-products of technical focus. He showed inclination towards artistic expression at the age of three and it has been nourished throughout the schooling years and college days. His first solo exhibition came at the age of sixteen, and given his already extensive learning of the craft, the show was naturally an enormous success, opening a lot of doors for the young artist.  Acquiring several awards and the title of a teacher at the Denver Art Students League following his student days, he has been extending his impressive portfolio ever since.
Many aspects of painting come naturally after great technical focus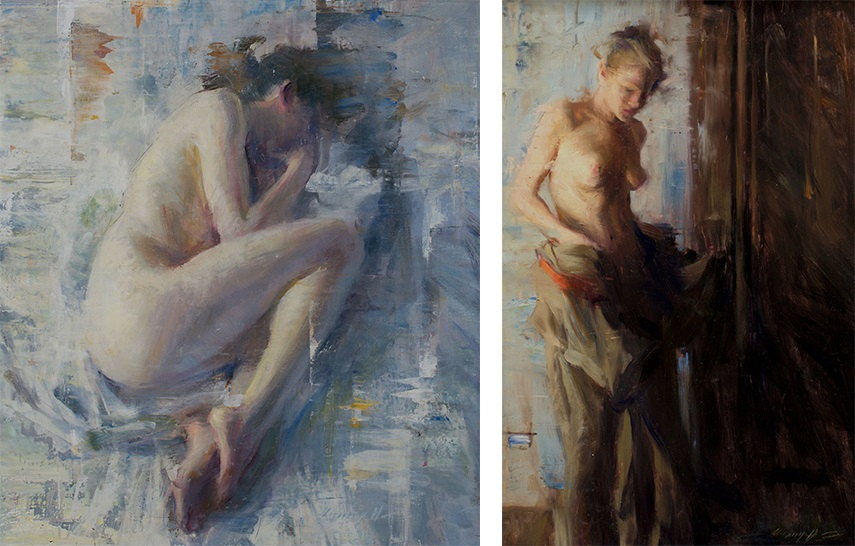 Nurturing Talent
It takes more than pure talent to be good at any given thing, and it's obvious in each of Quang Ho's paintings that there are years of work supporting them. Although pieces vary in subject and motif, there is an omnipresent fluent color interaction and vividness of the portrayal. Regardless of what Ho depicts, the way that he does it carries across energy with it that elevates any type of scenery, making a narrative out of a dialog between colors.
The artist is represented by Gallery 1261.
Quang Ho lives and works in Denver, Colorado.
Featured image: Quang Ho. Photo copyright Marc Piscotty. All other photos credit the artist and Gallery 1261.
All images used for illustrative purposes only.