The art of Rafiy Okefolahan is embedded in multimedia approach, yet from the conceptual perspective, it is not that heterogeneous rather it is positioned rather stiffly and seriously. At first glance, it may seem as if the artist is only enchanted with bright colors and smitten shapes. Nevertheless, by adopting abstraction as his main feature, Okefolahan is eager to subtly, but critically, undermine the collision of African and western influences in order to speak up about the subjects that he finds most troubling in his homeland.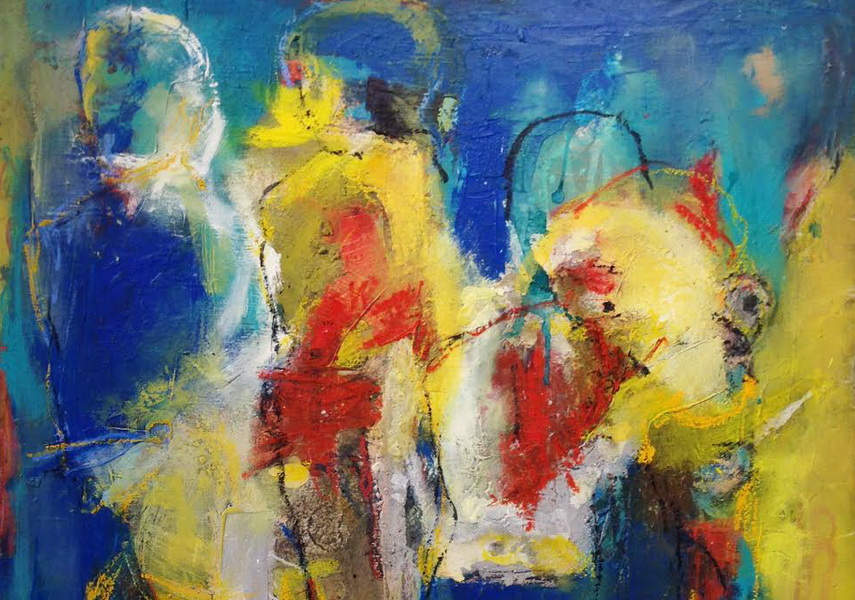 The Artistic Development
Rafiy Okefolahan was born in 1979 in Porto Novo. He studied at the École Nationale des Arts de Dakar and simultaneously trained himself in painting under glass and in photography. Then came a famous residency at La Citè Internationale des Arts de Paris and in 2008 he created the association Elowa to stimulate the creation of the visual arts in Benin and to encourage exchanges between artists. A year later, Okefolohan participated in the Professional Encounters in Contemporary Art in Ouidah , Benin, organized by PSICD BENIN (a program for cultural initiatives ) and EPA (L'Ecole du Patrimoine Africain – School of African Heritage). In 2010 Okefolahan's association launched the Waba festival, an open-door festival in Cotonou's artists' studios. Over the years, the artist has exhibited in France, Spain, and Belgium and his works became part of public collections in those countries.
The use of symbolic language and dream-like representations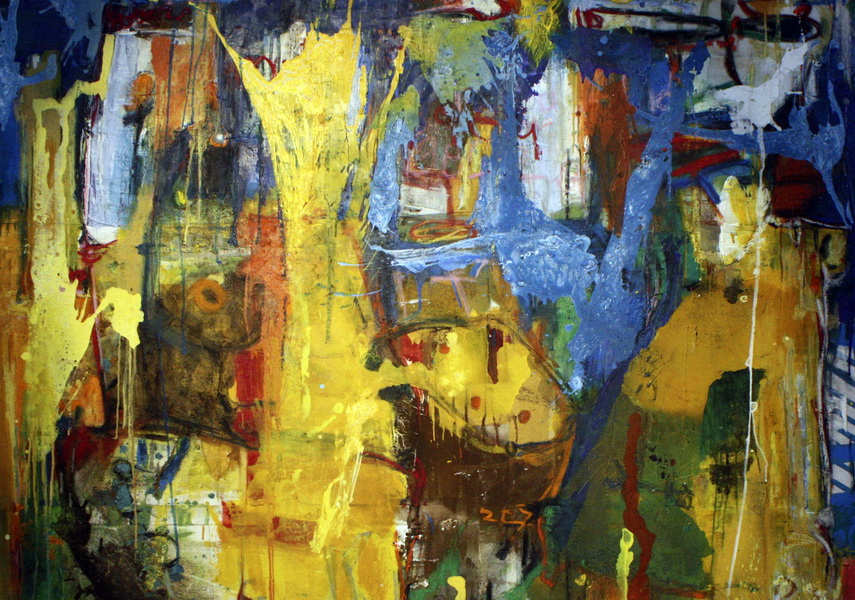 Inspired by the Spirits
The core of Okefolahan's process represents the inspiration which is largely drawn from the context of African culture and the religion of Vodun. Starting from the concept of devotion to spirits and deities, the artist examines this mysterious spiritual tradition in accordance to the everyday abuses of power and injustices in Benin. Apparently intrigued by the matter of perception in general, Okefolahan explores the hidden worlds underneath the human consciousness. The ever intense relationship between reality and incomprehensible is what leads the artist to examine the complex political and social mechanisms.
Bright colors undermine the complexity of Vodun heritage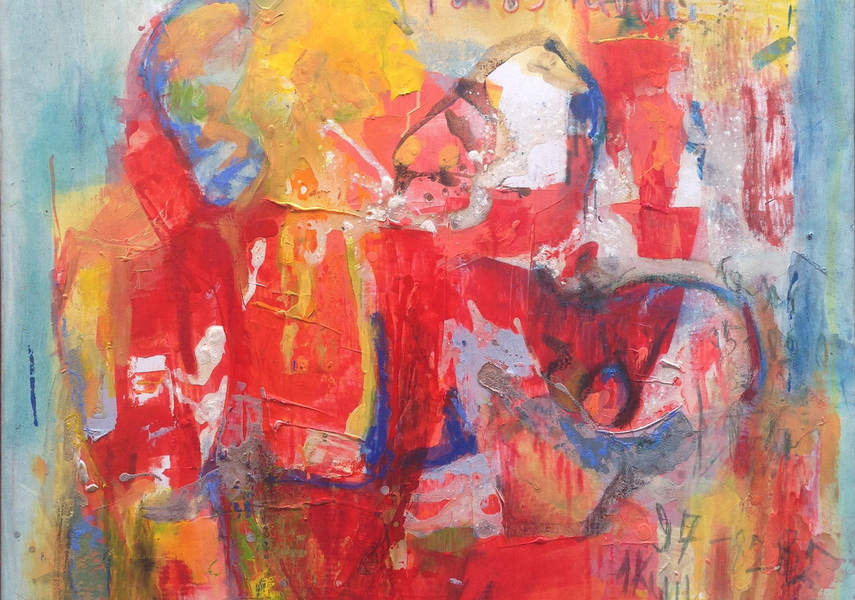 The Special Technique
The most frequent media Okefolahan is working with is definitely painting. His produces textured canvases are spontaneously and saturates them with color and sometimes text. Interestingly, the numbers that appear in his paintings are Beninese telephone numbers. That is related with the custom of inhabitants of Porto Novo, artist's hometown, writing phone numbers on walls throughout the city and using these numbers as a type of contact book. Besides this formal elements, Okefolahan is using an organic material such as earth, sand or coffee grounds in order to point out the chaos of the real, as he likes to say.
Canvas suffocated with different social layers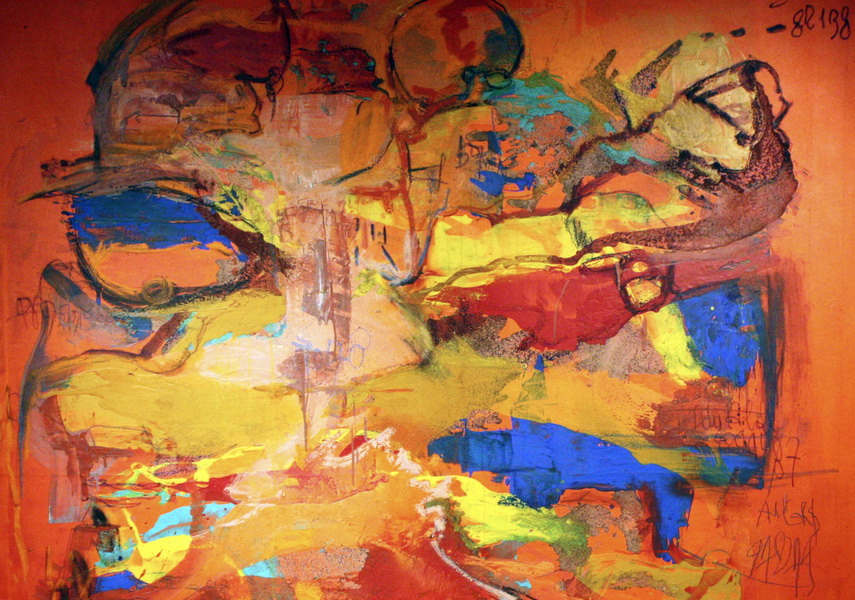 Determination and Will
Through his work, Okefolahan communicates his lived experiences – states of animation and desolation. The difficulty of living in a repressive society where the person is not able to express oneself deeply affected his process of creation and caused his art being perceived as surreal and gloomy. Depicting fantastical worlds, sometimes images of suffering, made Okefolahan's expressive art recognizable and authentic and encouraged him of pursuing his dreams and making them the reality in best possible manner.
Rafiy Okefolahan lives and works in Cotonou, Benin.
Featured image: Portrait of Rafiy Okefolahan – image courtesy of Tidjani Afrika
All other images for illustrative purposes only