Kai "Raws" Imhof was born in 1990, in Königs Wusterhausen, Germany and raised in Berlin. After finishing his A-level at the Emmy-Noether School in Berlin-Köpenick, he started the training as a graphic designer at the Best-Sabel Designschule in Berlin, which he finished in 2015 by winning the best graduation work award. Additionally, he decided to become a full-time artist and videographer.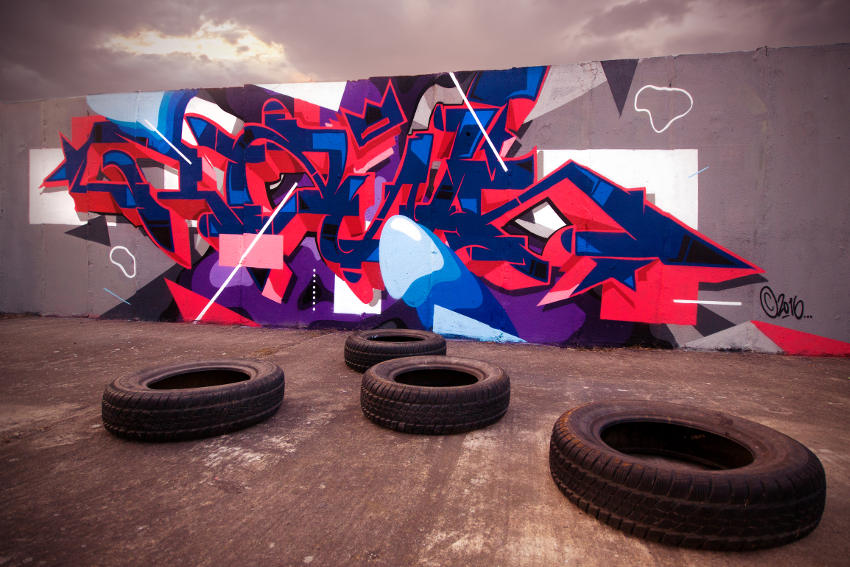 A Journey Through Art
Raws' artistic career started in 2004 when he was painting the streets as a graffiti writer. During his early years as a sprayer, he painted illegal bombings and tags on walls in his neighborhood. Due to clashes with the police, he decided (around 2008) to deal with the artistic side of graffiti writing. By painting high-end colorful pieces over the years he became a famous artist in the international graffiti scene.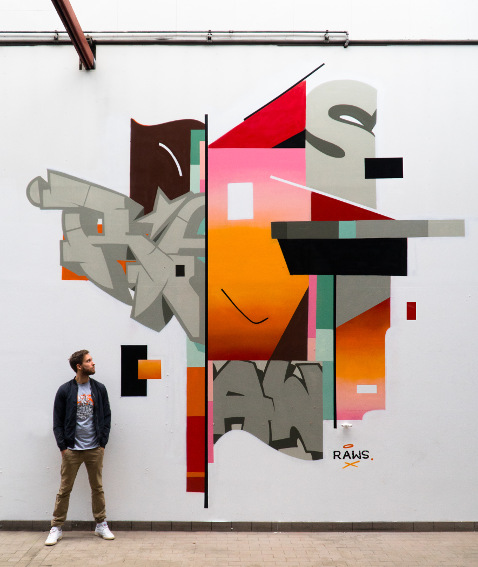 Exhibitions
Raws was invited to many events and exhibitions all over the world. The artist had opportunities to show his work in countries like Indonesia, Ireland, Netherlands, Denmark or Poland. When it comes to exhibitions, Raws was part of the international renowned The Haus – Berlin Art Bang show in Berlin in 2017, which had over 80,000 visitors in three months. He also took part in exhibitions like Ostrale in Dresden or Wandelism in Berlin in 2018.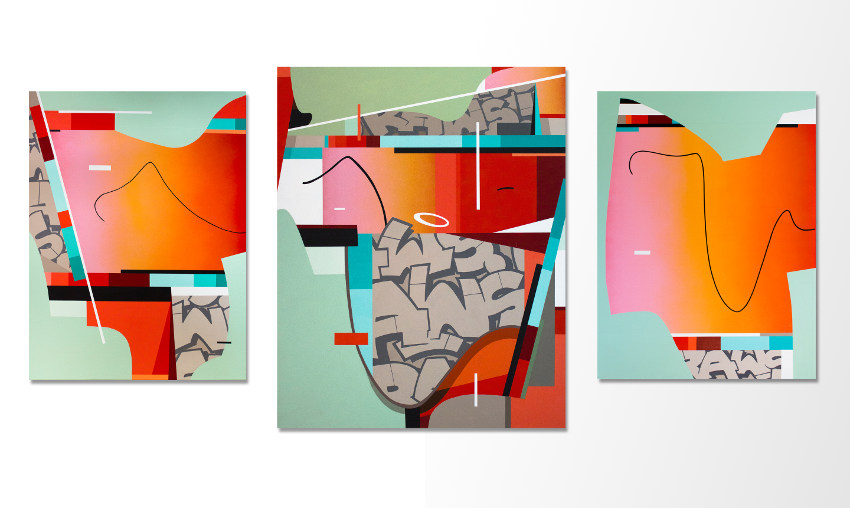 Style
At the beginning of his journey through art, Raws was addicted to the classic graffiti lettering. Artists like Loomit, Cantwo or Odem where his main influences in his early years. When it comes to lettering itself, notably the first generation of Berlin writers (1980-90) had a big influence on Raws style. Due to dealing with Graffiti, Raws was more and more addicted to the whole Hip-hop-lifestyle listening to Rap music or hanging around in the streets with his friends.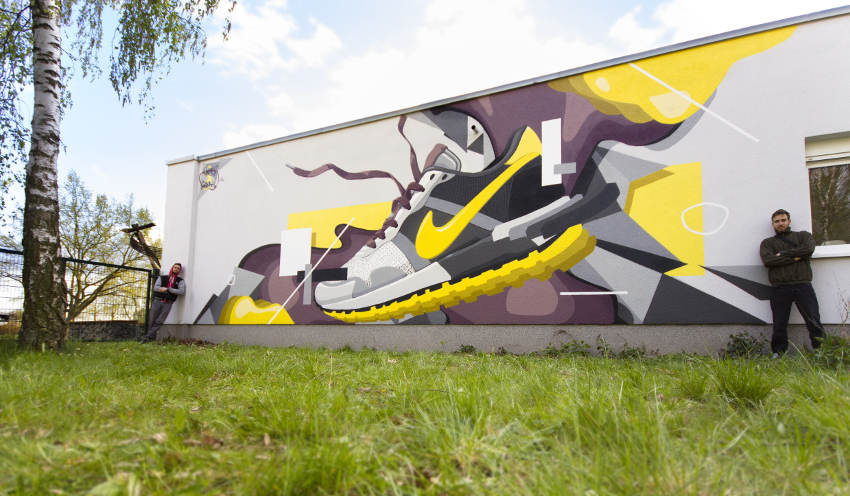 What Is Art?
When he started his graphic design training, he dealt with the history of fine arts. Movements like Bauhaus or Blauer Reiter and artists like Kandinsky, Richter or Picasso made him rethinking his own standards and views and had a big impact to his following artworks. Nowadays, he is combining his addiction to clean graphics, layout and arrangement with a classic graffiti style. Since he started to take his graffiti art to another level, his main questions are:
Is graffiti art? At which visual/creative point sociaty thinks graffiti as an art form? In which context graffiti becomes art? And in the end, what is art?
Featured image: Raws – portrait
All images courtesy of the artist
| Year | Exhibition Title | Gallery/Museum | Solo/Group |
| --- | --- | --- | --- |
| 2018 | Wandelism – urban art exhibition | Berlin, Germany | Group |
| 2017 | Roskilde Festival | Roskilde, Denmark | Group |
| 2017 | The Haus – Berlin Art Bang | Berlin, Germany | Group |
| 2017 | Artcaden Project | Berlin, Germany | Group |
| 2017 | Wheel to Wall | Berlin, Germany | Group |
| 2016 | All city jam | Dublin, Ireland | Group |
| 2016 | Framefestival | Wolsztyn, Poland | Group |
| 2015 | Unknown | LRG arthouse, Stuttgard, Germany | Group |
| 2015 | Ostrale | Dresden, Germany | Group |
| 2014 | Yard5 – The fence art show | Berlin, Germany | Group |
| 2014 | Urban Syndromes | Dresden, Germany | Group |
| 2012 | Graffitibox Summerjam | Berlin, Germany | Group |