Our understanding of sexuality has come a long way. So did humans. Throughout history, we have often hidden who we are and what we really like, with the question of sexuality being considered even as taboo in some parts of the world. Rebecca Léveillé Guay doesn't have any problem with it. The main focus of her work is an exploration of the female form through multiple references and using various stylistic modes. Originally an illustrator, and a quite successful one, she made a transition into oil painting. There is a certain level of symbolism, but she slightly changes the meaning of the symbols, emphasizing some elements and reducing others.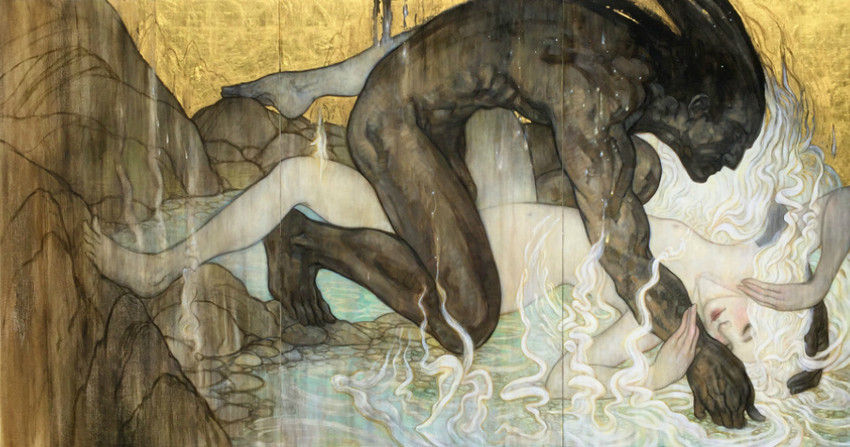 It's More Than Just Renaissance
There is a tendency among the audience to characterize Guay's work as a Renaissance with the touch of modern. And it is true, but does not show the whole scope of her art. She uses multiple references and uses various stylistic modes, so it would be wrong to say it's only Renaissance, mythology, or fairy tales. The artist basically explores female form and questions sexuality from the perspective of a today's woman. Inspired by the things she loves and admires, she points out the work of Toulouse-Lautrec, Gerda Wegener, Marilyn Minter, Jim Shaw, Nicolai Fechin, and Joseph Sert, just to name a few. The actual list goes almost to infinity.
She explores female form and questions sexuality from the perspective of a today's woman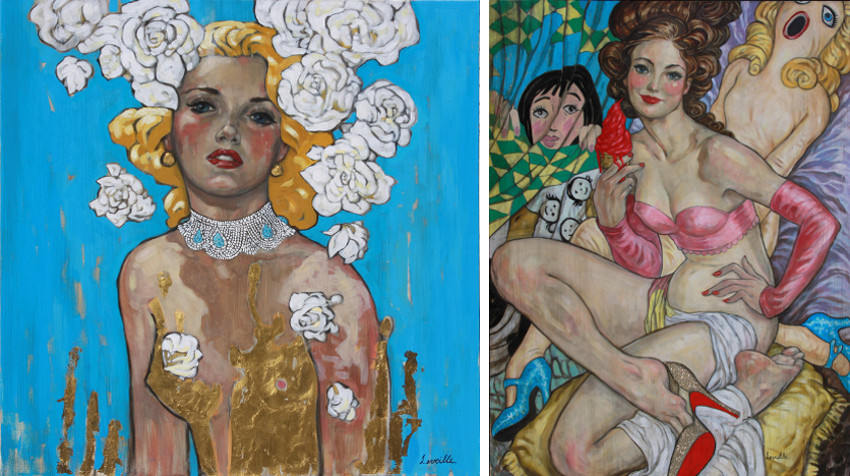 Marvel and DC Comics
Rebecca received her BFA from Pratt Institute in 1992. That's where she became interested in exploring sexuality, after taking a 'sex and gender roles' course. She realized that women and men see the world very differently, and even in the art things will not be the same because of our life experiences. Shortly after graduating, she started working as an illustrator at Marvel, later also working for DC Comics, probably the two biggest names in the world of comics. She was employed by the Back Orchid and was involved in various activities regarding Neil Gaiman's Sandman universe. Guay taught at the Pratt Institute and was a guest lecturer at the University of Massachusetts and the Savannah College of Art and Design.
She forges an emmotional connection between herself and the viewers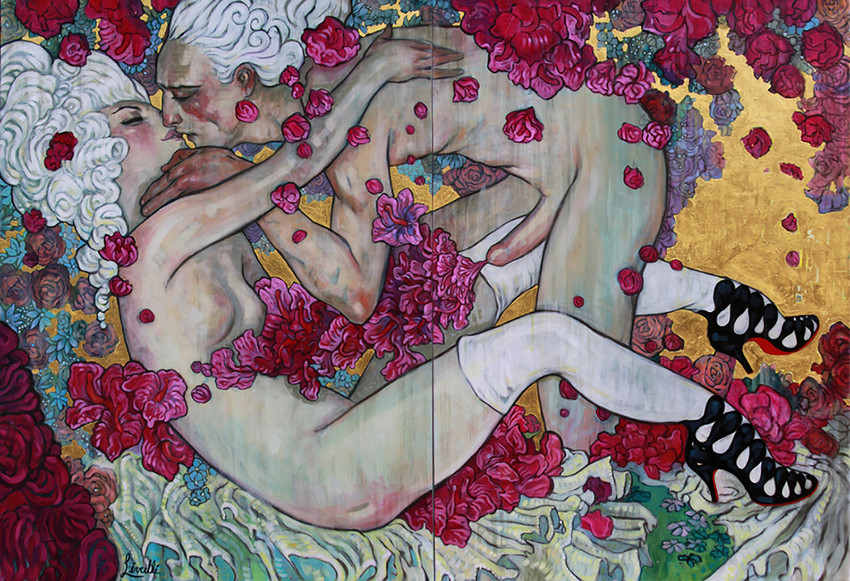 Redifining the Symbols
Guay's work is undoubtedly beautiful and captivating. Everything about them, the narrative, the references used, the symbols that are not symbols in a strict sense of speaking, all of that grasps the viewers' attention and forge an emotional connection between the artist and her viewers. She magnificently redefines the meaning of symbols used, and questions both the perception and the way the viewers understand the common meaning of those symbols. A level of possibilities in there is much greater than defining precisely all the elements and details in the paintings.
She is represented by Corey Helford Gallery in Los Angeles.
Rebecca Leveille Guay lives and works in Amherst, Massachusetts.
Featured image: Rebecca Leveille Guay – portrait
All images © Rebecca Leveille Guay