The fascination with transparency led Rene Jules Lalique on becoming perhaps one of the most prominent and prolific artists specialized in jewelry and glass. His practice was bounded in hard work, precision and employment of high aesthetic standards. The innovation Lalique introduced mirrored the shift in regards to technology from manual labor to mass production. The artist's vision surpassed the very notion of a beautiful object since the works he produced often transcended to being perceived as optical experiments.
Entranced by The Glass
René Jules Lalique was born in 1860, in Ay, French Marne region. At the age of two, his family moved to the suburbs of Paris but traveled often to the countryside which naturally reflected on Lalique's later career. After the loss of his father, the artist started working as an apprentice to a goldsmith where he gradually learned the methods of design and art. In 1872, Lalique simultaneously entered the Collège Turgot and attended evening classes at the Ecole des arts décoratifs, where he worked from 1874-1876. Interestingly, he subsequently spent two years at the Crystal Palace School of Art Sydenham in London where was able to develop his skills for graphic design and his naturalistic approach to art was further
elaborated.
Rene Jules Lalique was equally dedicated to each detail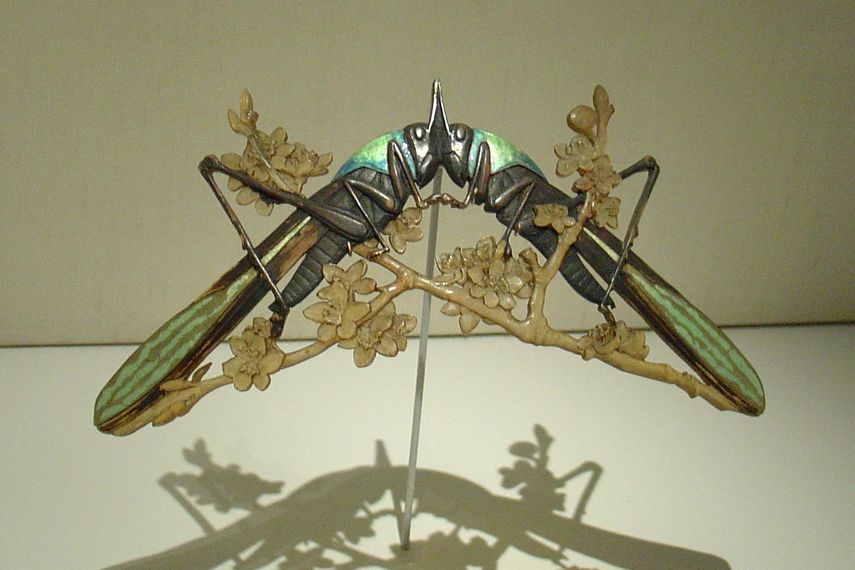 The Beginnings of Jewelry Making
After the return to France, Lalique designed pieces of jewelry for already successful firms like Cartier or Boucheron, and in 1885 opened his own store specialized not only in jewelry but other glass pieces as well. The artist was quickly recognized as one of the most prominent Franch Art Nouveau jewelry designers due to commissions for celebrated shops. His early works were deeply inspired by the French countryside, but Japanese natural world as well. The choice of materials like pearls, horn, enamel and ivory he combined with glass and precious stones, which was uncommon at the time.
Highly innovative approach to jewelry and its shape, theme, and material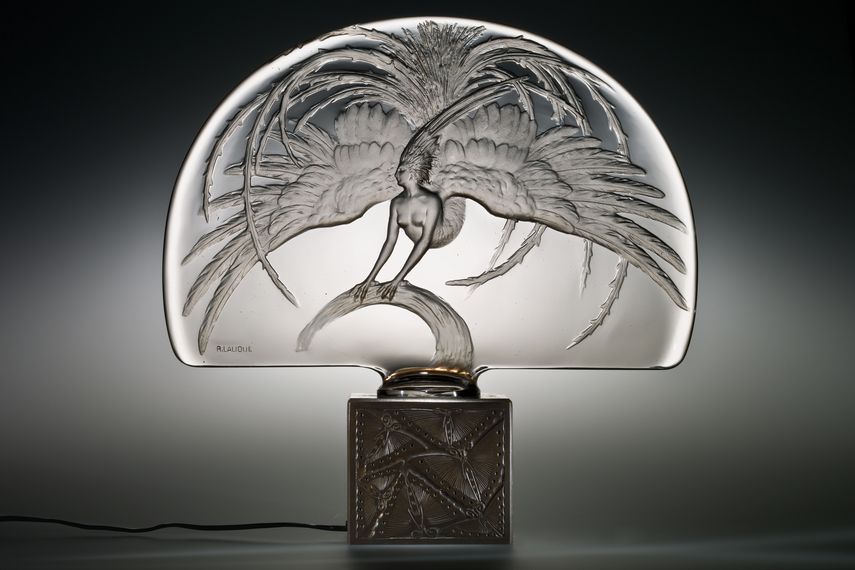 Glasswork of Rene Julius Lalique
Besides being a notable and fashionable jewelry figure, Lalique became known for creations in glass. From Art Nouveau tendencies, gradually the artist moved to Art Deco style. By the 20's his production spanned largely, so he employed up to several hundred workers at one time, and brought art into the lives of ordinary people thru both useful and decorative glass creations. The process of production extended to post activities including enameling, patinating or frosting all of that in order to create even more unique and desirable objects.
The artist was one of the leaders of the Art Nouveau style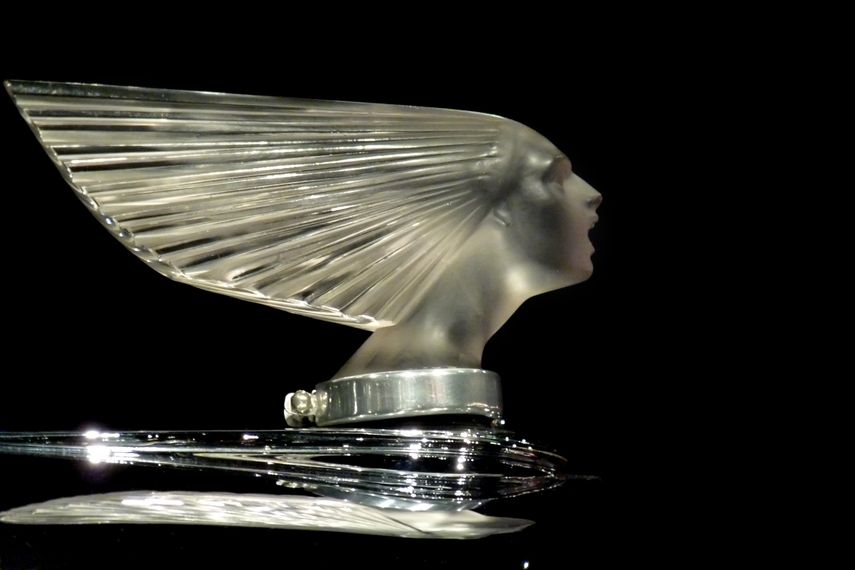 The Domains of Lalique practice
The artist was very much inclined with the idea of the Gesamtkunstwerk, or total work of art. This concept was reflected in most Art Nouveau interiors and even was somehow present even in his later works. With the same focus he produced perfume bottles, vases, jewelry, chandeliers, clocks and automobile hood ornaments. The immense creativity, high level of skillfulness and outstanding capacity to obtain his work appealing to both art circles and the market, made Rene Jules Lalique an authentic designer phenomenon.
Rene Julius Lalique passed away in 1945, in Paris.
Featured image: Rene Jules Lalique – Broche – image courtesy of Wikimedia
All other images are for illustrative purposes only