We all get homesick from time to time. Wherever we find ourselves, that nostalgic whisper will always pull us back to where we came from, where there's that strong feeling of belonging. Some of us can resist it, but some are not able to. In the case of Rose Frantzen, not even the lights and dynamics of Chicago were able to substitute the love she feels for her small hometown of Maquoketa, a little city in Jackson county of the Iowa state that barely six thousand people call home. It is here where Rose lives and paints her interesting pieces of local citizens and landscapes.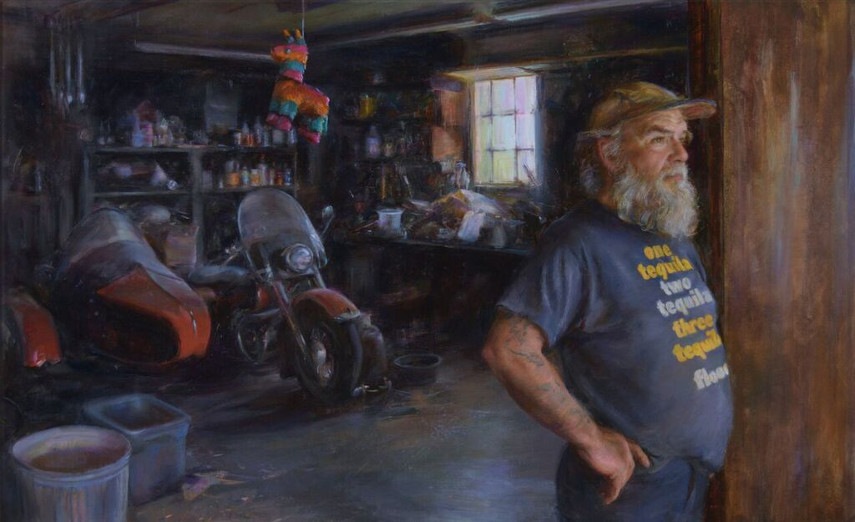 Artistic Beginnings
Rose Frantzen gained international acclaim for her oil paintings done in a contemporary version of traditional Alla prima method – a style of painting where, instead of building colors up with layers or glazing over an underpainting, the piece is completed while the paint is still wet. She usually does landscapes, still life and portrait pieces in oil, but Rose has been known to step away from painting concepts and turn towards different materials that add style to her work, such as gilding, stained glass and mosaic. Her evident knowledge and understanding of art were achieved through studies at the American Academy of Art in Chicago, the Palette & Chisel Academy and the Lyme Academy College of Fine Arts. During her stays with these schools, Rose learned a lot about different methods of painting, but got familiar with other topics too, such as anatomy and sculpture. Rest assured, Rose is one well-educated artist. After graduating with flying colors, Rose made a decision to return to her home city of Maquoketa and started to develop her artistic career. She bought a former city hall building in that town and transformed it into a studio. Returning to Maquoketa obviously triggered something positive in her art as her work then received that recognizable positivity and glare.
There's a strong nostalgic note in Frantzen's works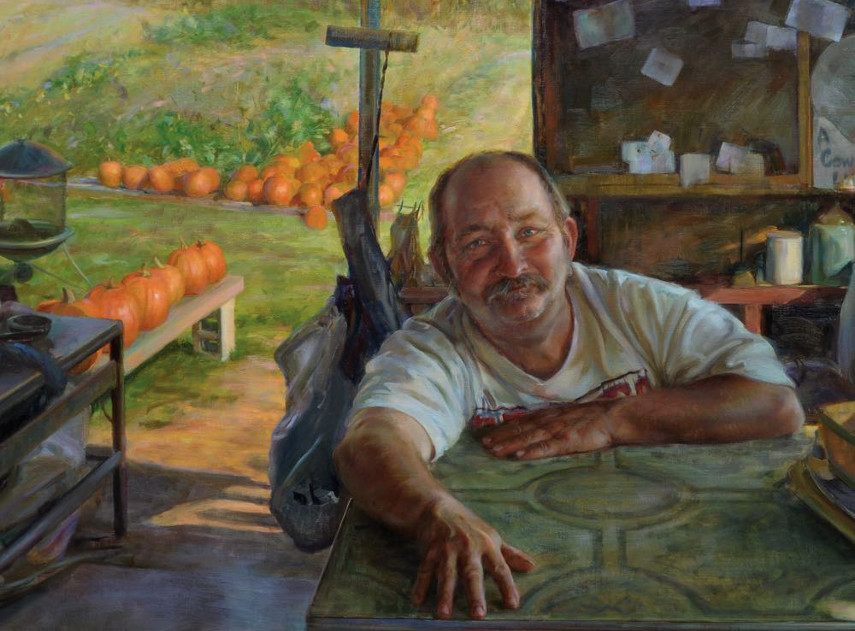 Maquoketa Forever
What we love about Rose is her constant need to experiment and advance her art. Her restless spirit obviously commands her to test new methods and creative approaches. One of better examples of her artistic exploration was the Portrait of Maquoketa, a project that had every interested citizen of Rose's hometown coming and posing for a portrait, without paying any sort of fee. Franzen did 180 of those portraits and later grouped and displayed them all together at the Smithsonian's National Portrait Gallery in Washington in 2005/06. Interestingly, Rose did not consider that project completed until she did a complementary 315 square foot landscape view of Maquoketa in the year 2012. The panoramic view of the town, seen across the autumn fields, was captured with the help of Chuck Morris, the artist's husband, who did the engineering and mapping of the dimensional view landscape, so his wife could paint the 34 landscape panels and have them all align from one point of view. This piece was later installed (with the portraits on the reverse side of panels) in the Figge Art Museum in Davenport which in the meantime bought the entire portrait collection. Frantzen is a frequent demonstrator and loves giving lectures, be it about hers or art in general. She enjoys speaking to people and it seems as teaching comes naturally to her – she frequently holds workshops at her studio at Maquoketa. Rose has been featured in many solo and group exhibitions over the years and her work is held in numerous private and public collections. Frantzen has also been awarded for her work on few occasions and is regularly included in both international and national magazines that concern art as their main subjects of interest.
Portrait of Maquoketa was a project that's considered to be Rose's strongest work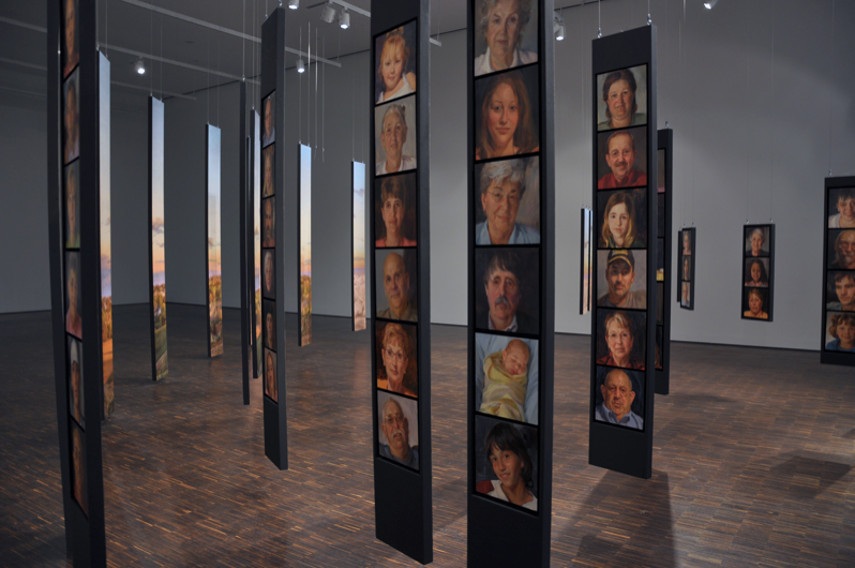 Never Leave Home!
It's incredible just how much we are able to identify ourselves with Rose's work. When looking in eyes of her painted Maquoketa friends we feel as though we know them personally; when we gaze upon her depictions of woods and lakes it seems to us that we've been there for real. Such effects can be attributed to the sheer amount of love Frantzen channels through her work – she's in love with her hometown and makes sure we know it every time we become viewers of her art. There are many lessons Rose can teach us, whether it's concerning oil painting method which she mastered or the way she treats her subjects. But the most important lesson we can learn from Frantzen is just how important our roots must be, whatever we chose to do with our lives.
The artist is represented by Gallery 1261 in Denver, US.
Rose Frantzen lives and works in Maquoketa (Iowa).
Featured Image: Rose Frantzen – Photo of the artist in her studio – Photo Credits Ryan Mellody Art
All Images Photo Credits Rose Frantzen