Sarah Allen Eagen is a social practice artist based in New York City, originally from Toronto. She received her MFA from Parsons the New School of Design in 2013. She has exhibited across North America and has had solo exhibitions at Vitrina Gallery, BAU Gallery and Chashama 461 Gallery. Her work has been featured in exhibitions at The Kitchen, The Propeller Centre for the Arts, the Nuit Blanche Contemporary Art Festival and at The Art Gallery of Ontario. Eagen also completed The School of Visual Arts Bio Art Residency, was awarded participation in The Chashama Studio Space Residency and is a winner of the 1st 2017 ArtSlant Prize Showcase Competition.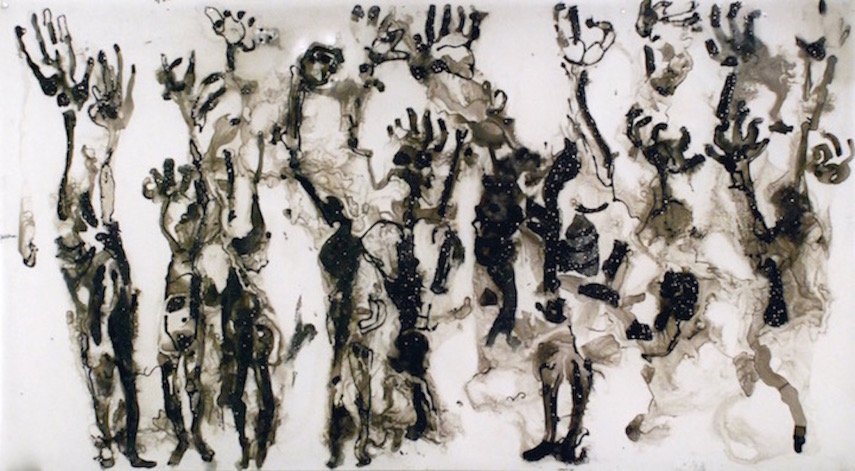 New Ways of Exploring Identity & Intimacy
Via her artwork, this author examines contemporary notions of attraction, fascination, individuality and intimacy. Inspired by technology, fashion and the intersection of art and science, her work explores interpersonal relationships in the twenty-first century, where intimacy is often replaced with immediacy. Technology has long played a third party to close interpersonal relationships. In her own view, it is almost impossible nowadays to discuss intimacy without also referencing the role digital devices play in orchestrating intimate relationships. Eagen's artwork explores the sensual, vulnerable and alienating aspects of the digitization of society by focusing on the fluidity of identity in the digital age.
Sarah Allen Eagen uses her art to explore contemporary takes on the notions of beauty, obsession, identity and intimacy
Merging Visual Media, Sculpture, Photography, Activism and Painting
Eagen is an artist, activist and an academic. She has published numerous papers and three book chapters on the topics of art and activism. Her practice is inspired by the complexities of fluid and intersectional identity in contemporary society and is informed by her work preventing violence against women. In her artwork, she often pieces together staged photographs and magazine imagery with painted surfaces and found materials: these collage sculptures explore the split nature of cultural identity, referencing gender identity, violence, fashion and contemporary politics. This work reflects a society where traditional fixed binaries around gender, race, sexual orientation and ability are increasingly eroded. Her research and activism focus on preventing violence against women, and exploring these themes through artwork offers new ways of engaging audiences in important ideas about diversity, inclusion, exclusion and risks of violence.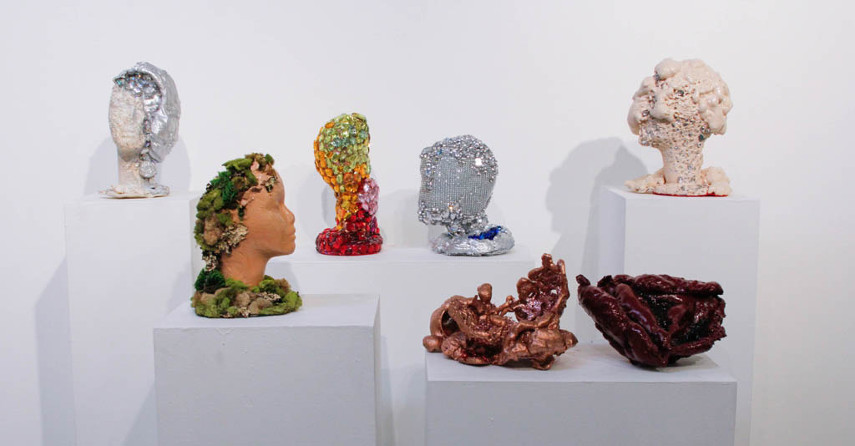 Cruciality of Sarah Allen Eagen and Her Mixed Art
Contemporary audiences often reject traditional didacticism and old school activism. By exploring the complexity and fluidity of these issues, Sarah 's artwork aspires to engage audiences in new ways of thinking while arousing strong emotional responses to visual content. Eagen's artwork blurs the lines between artificial and real, comfort and discomfort, seduction and repulsion. In her artwork, made of silk, rubber, glitter and wax, sensual forms are rendered clinical and are at once vulnerable and erotic.
This author lives and works in New York City, The United States.
Featured image: Sarah Allen Eagen – Photo of the author – Image courtesy of the Sarah Allen Eagen
All images courtesy of the artist.