The constant challenges of displaying ideas in open space formed the work of See One, led him to establish his own style and made him one of NYC's prominent street art authors. By examining new relations of basic forms and incorporating cartoon characters, See One managed to establish rather authentic and strong aesthetic. The very decision to combine abstraction and figuration forced him on thinking outside the box and creating something fresh and new. Although at first glance childish and funny, his works represent the inseparable tie between popular culture and digital worlds and are therefore in accordance with contemporaneity.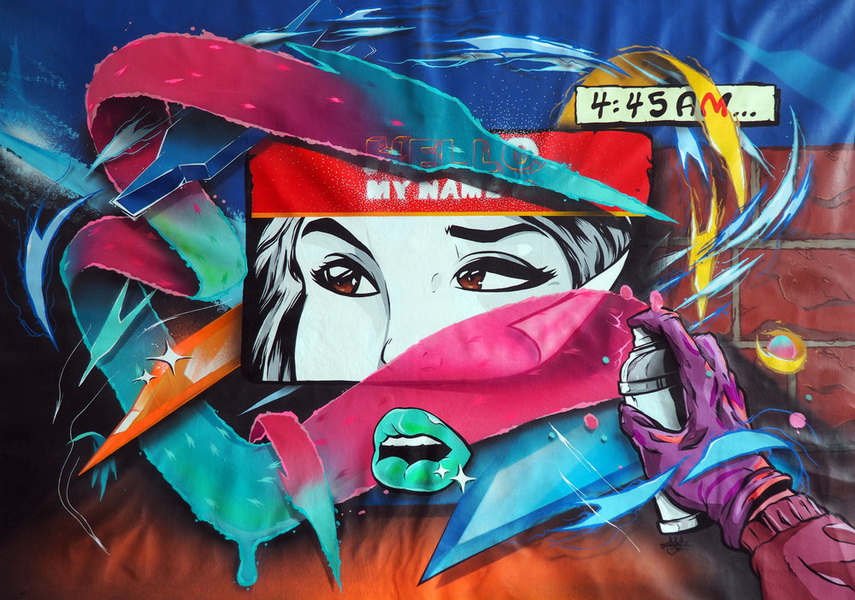 The Artistic Development
Jemal McClary aka See One was born in New York City in 1980. Since early childhood he has been fueled by creative curiosity joined with a big imagination ever since picking up a crayon. By the end of the 90's, he started writing graffiti with the desire to expand it into fine arts. See One has been exhibiting his works since 2007 in New York City, Miami, The Hamptons, and London in solo and group shows. The artist was also featured in Wooster Collective 10th Anniversary Magazine culminating the past 10 years of influential New York City graffiti and street art culture.
Specific approach to coloring and forms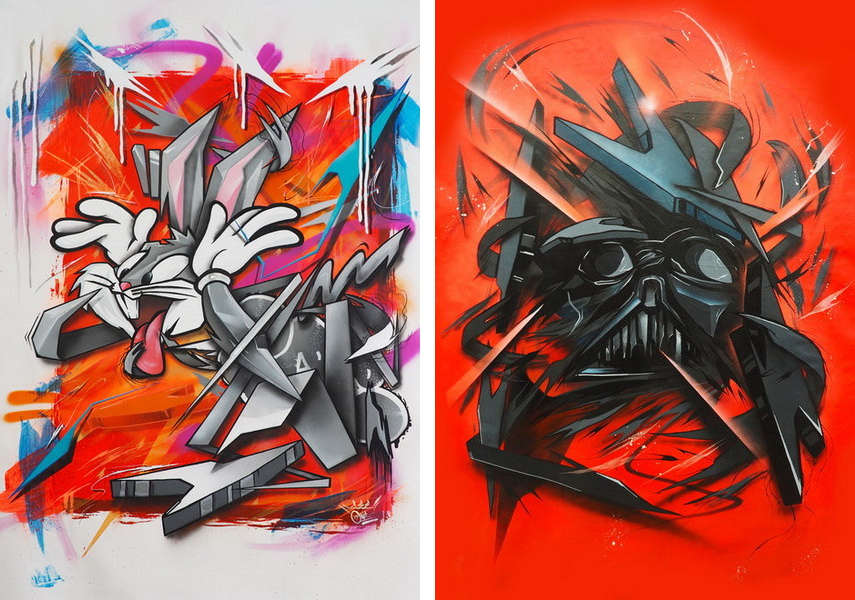 The New Style of See One
The artist introduced a style termed Shards in 2009 and since then he is devoted to it. The works released in this peculiar take are colorful, layered, swirling, sharp shapes reminiscent of broken shards of glass weaved in between tags, drips, and texture. See One has been painting canvases and walls in order to underline New York's brand of contemporary graffiti hybrid abstraction. Initially based on a simple concept, the jagged lines of broken glass are used for building up imagery that is layered with complexities. Various elements are confronted and their relations culminate to mirror the artist's layered past.
Jemal McClary aka See One introduced Shrad Style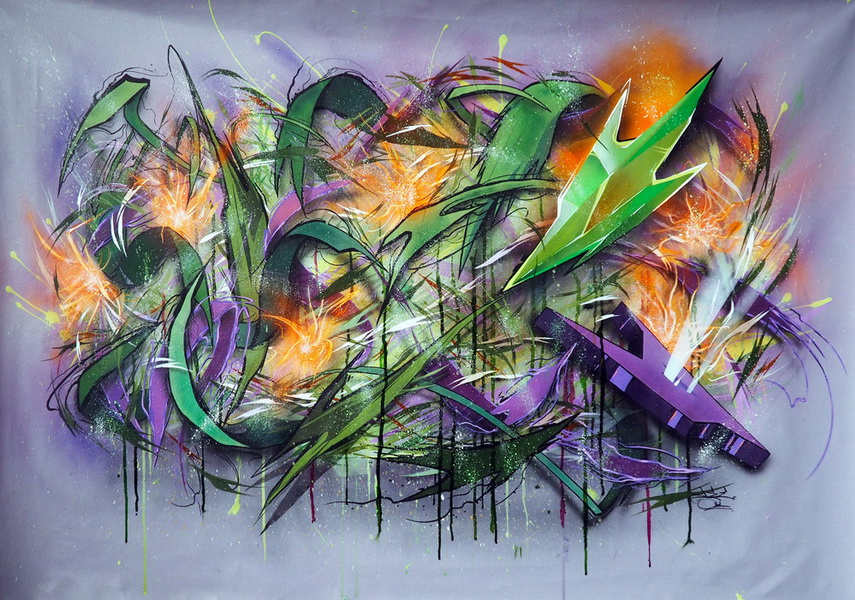 Inspiration And Characters
See One began illustrating as a young child inspired by comic books, Japanese animation and the colorful graffiti of the late 80's and 90's. Whether the artist processes abstract or figurative forms, throughout the process he attempts to build a feeling of motion and energy. Interestingly, with recent works he even developed more specific character, so over the years, the adventures of a singular character Miru came into prominence. This little blue dragon has made appearances in the artist's public work through wheat pastes, stickers, comics and murals and can often be found as a hidden signature in See One's paintings.
Imagery layered with complexities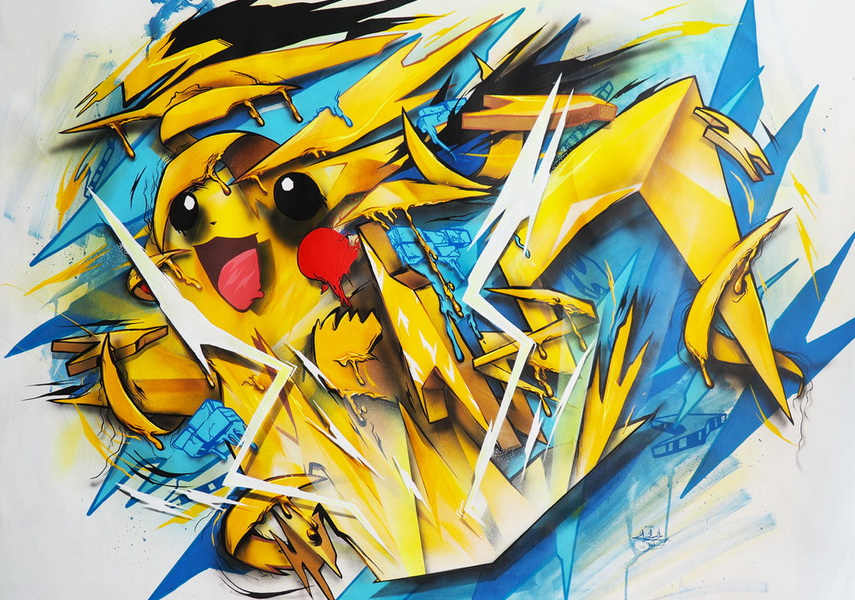 The Successful Career Of See One
Besides exhibiting in various gallery spaces, in 2016 See One became the first graffiti writer to take his original character off the walls and into mainstream published comic books. It is called The Adventures of Miru and was published by Action Lab Entertainment. The whole activity of See One is deeply rooted in daily urban experience so the artist absorbs his impressions and frustrations and articulates them through colorful, humorous and masterfully executed works of art.
See One lives and works in New York.
All images used are courtesy of the artist