Observing the world around them has always been an essential part of every artist's life. Many of them depicted what they saw around them in a dark, terrible fashion, but only a few tried to approach such subjects in a light, even joyous manner. This contradiction has an amazing effect on viewers and it is the main attribute associated with the works of Serge Nyfeler, a painter whose paintings always have a certain positive glow to them, even when portraying the grimmest aspects of human nature. His art is strange, direct and openly judgmental, but even when tackling some of the most dreadful elements of our lives, Serge keeps his impenetrable positivity throughout.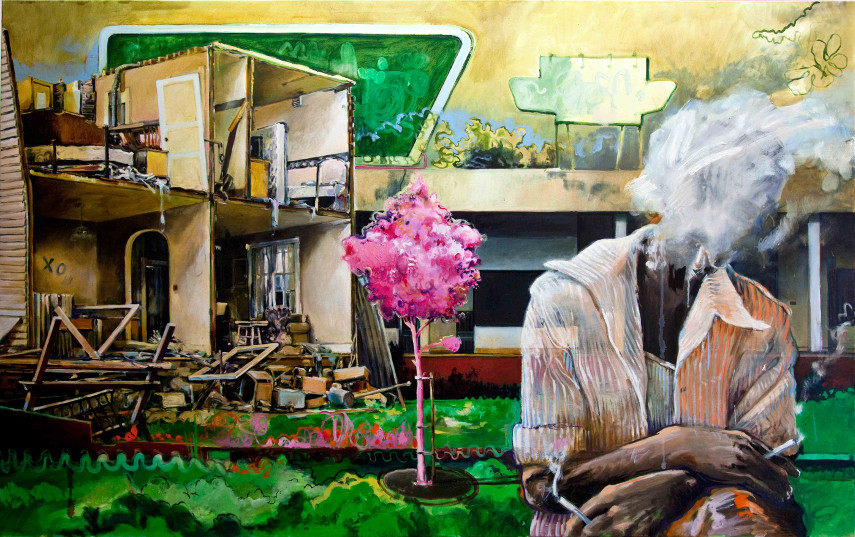 Every Story Has a Begining
Serge Nyfeler was born in 1963 in a small town of Sameda, Switzerland. When he was still a toddler, Serge's parents decided that they were not fit for a simple farming life of their rural hometown and wanted more for themselves and their newborn son. Since both of Serge's parents were very fond of art, they left Sameda and went to a place that defined modern art – Paris. Nyfeler spent his first seven years here, and growing up in the world's art capital under his artistic parents' wings greatly influenced him. But, for financial reasons, Serge's father was not able to pursue an artist's life and was forced to look for a job in construction. Serge followed his father when he was away on business and that was when Nyfeler saw the lands of Eastern Europe and Northern Africa. Although he was but a child, Serge says that to this day he still remembers scents from those trips – the one in Africa never really left his mind. Eventually, the Nyfeler family was forced to return to Switzerland, but after growing up far away from home Serge never felt so alienated as he did during his second time in Sameda.
Africa never truly left Serge's work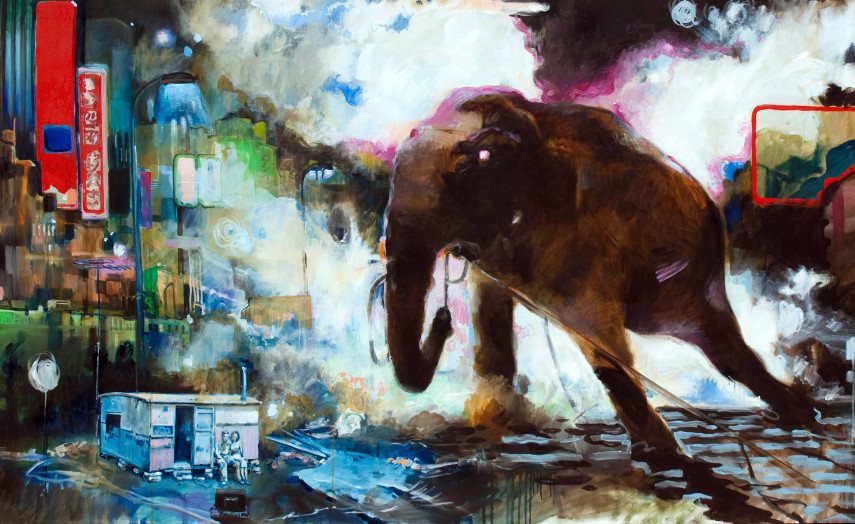 The Shaping of His Art
By the time Serge grew up, his life had already been shaped by the influence of art. He knew that was the only thing that he felt passion for. He educated himself academically, experimenting with all aspects of art, from traditional nudes to collages. As of 1984, he devoted himself exclusively to painting. Serge spent most of that decade in Zurich, exploring another city that greatly shaped modern art and during that time he defined his own personal style as well. His paintings are extremely colorful, even when his subjects were of catastrophic and tragic character. They have a certain optimistic appeal to them and humor is not a stranger to his works. Serge's paintings have a particular wild factor and appear to have been made impulsively, but the sheer amount of detail in his work suggests that these paintings are not as improvised as they seem. Three different styles can be discerned in his works – his colorful ambient can be associated with Impressionism, expressive brushstrokes reveal the Expressionist painter in him and the atmosphere in his works have a certain Surrealism feel to them.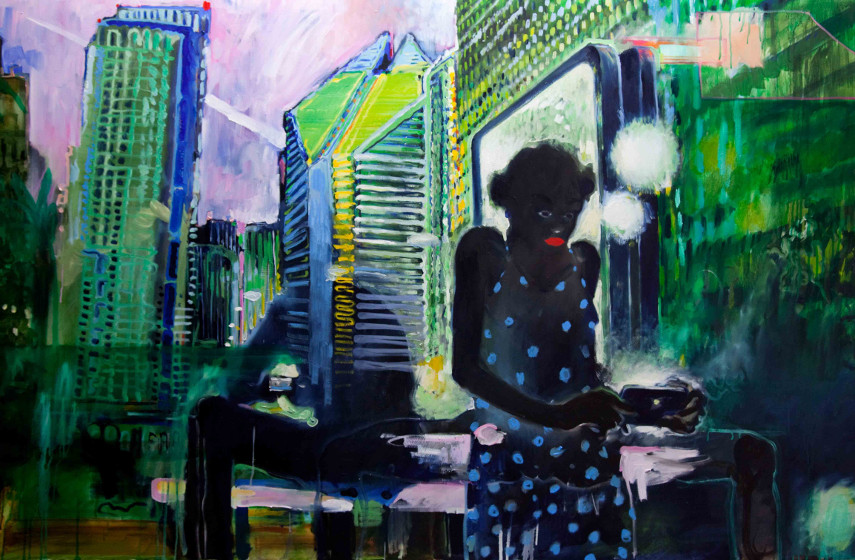 A Stain of Darkness
Since his mother's death in 1985, we can notice a change in his work. While containing his light approach, Serge added a lot more of surreal effects to his paintings which became a lot like visions of dreams. After that tragic year of 1985, Serge moved in with his girlfriend, with whom he had two children. During his 30's Nyfeler worked mostly in Bern and Paris as a set designer and a painter, but he also tested himself in the world of architecture. He has been featured in various solo and group exhibitions in Germany and his home country. Since 2002, he has lived in Bern, and from 2009 to 2012 he has been making a living off of his own gallery (MOMA Bern). To this day he continues to develop and adjust his style.
Nyfeler's paintings became a lot like visions of dreams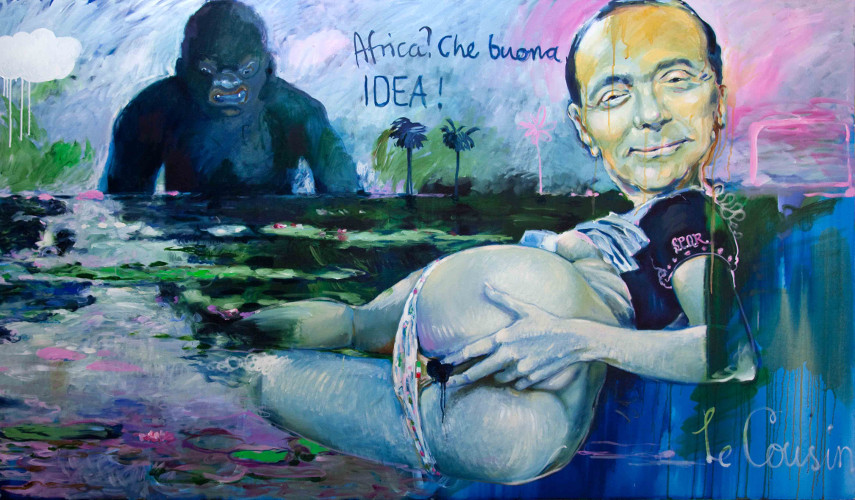 His Own Way
Serge Nyfeler has established his own particular manner of representing the world around us and battling things that obviously unsettle him. He shows a great understanding of human needs, emotions and faults – and toys with them every step of the way. His lack of rules in paintings and general openness to experimenting with different techniques makes him difficult to pin down to any one style, and that is probably his most revered asset as an artist. Audiences love unpredictability and Serge Nyfeler gives them exactly that. Pure limitlessness is Serges work is almost literally a gateway to his mind, with its door unlocked and unguarded.
The artist is represented by Galerie SOON in Bern, Switzerland.
Serge Nyfeler lives and works in Bern (Switzerland) and Justiniac (France).
Featured Image: Serge Nyfeler – TeaTime (detail), 2013 – Photo credits SOON Editions
All images used for illustrative purposes only.