Seungyoon Choi is an abstract painter from South Korea. His art plays on the notion that the whole world is full of paradoxes. An idea which dates back to Ancient Greece, when it was said that everything will eventually be replaced by its opposing entity and that nothing lasts forever. The nature of paradox lays in the need of opposing forces – when we are hot, we need coolness and vice versa. Sungyoon believes this is what drives the world, its basic rule.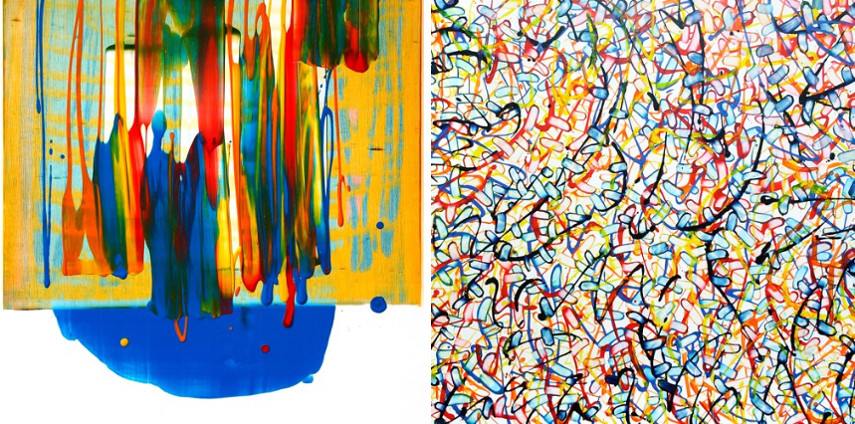 Opposing Forces
The rule of opposing forces inspires and motivates Seungyoon, which the name of his 2015-2016 series suggests: Beginning of the Stop. There are two interpretations for both the beginning and the stop. The visual language Seungyoon has chosen to express his beliefs and philosophy in, serves as a symbolic structure corresponding perfectly with his paradigms. The color blue is usually defined as a cool tone. Still, this doesn't stop the artist to utilize the same color to express opposite feelings – the hottest parts of a fire are depicted blue, just like some of the hottest stars in the Universe. The artist reminds us of opposing notions in every part of his art. We could say Seungyoon is an iconoclast when it comes to the widespread usage of colors in their symbolism.
The artist redefines the symbolic of colors, juxtaposing them to their opposites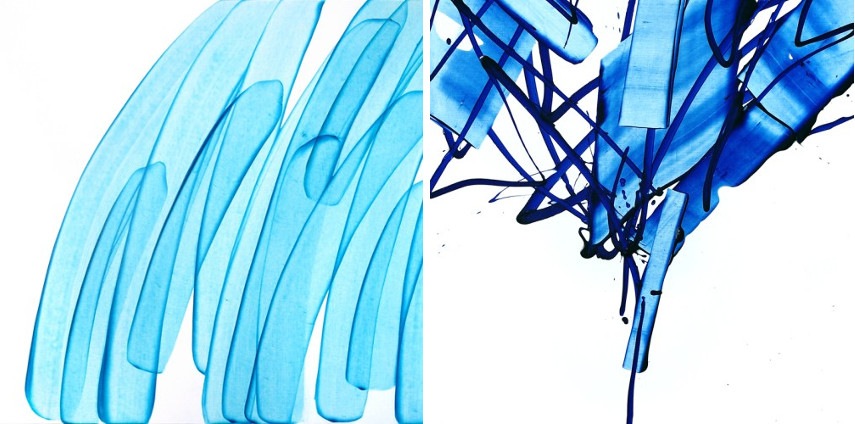 The Artist's Vision
The omnipresent need for the existence of opposing forces keeps fascinating Choi. We witness the transition of opposites not only in the outer world but within ourselves as well. Just as we think we should eat less, we are suddenly hungrier than ever. When someone forbids us from doing something, we desire it even more. We are governed by these fluctuations of opposing notions. Seungyoon's paintings have an innate movement, and yet they have a stop, they are bounded. The artist's series "Beginning of the Stop" is about simplicity and complexity, big and small, movement and stillness.
Choi is fascinated with our need for the existence of opposing forces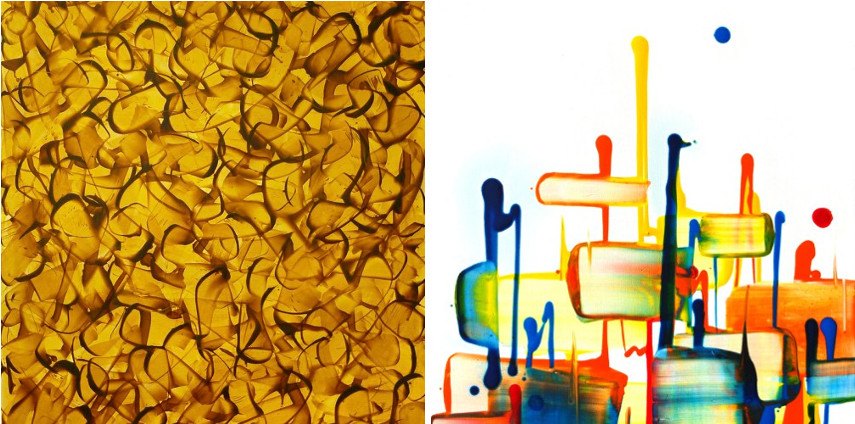 Series of Paintings
The artist holds a degree in Fine Arts from Seoul National University of Science and Technology, which helps us understand his attempts to convey the true nature of the world in his paintings. Just like in the world, in his series of paintings, everything is basically similar and yet different. And so are his series of paintings "The Completion of the Beginning", "The Rule of the Freedom" and "Beginning of the Stop". Diversities and differences can be seen through their similarities. His paintings present a small scale of what is the case on a bigger scale. Us, humans are all the same, and yet we think we are not. Choi's entire opus is dedicated to presenting the ironic characteristic of divided but connected oppositions. He has had numerous group and solo shows
The artist is represented by Art Acacia.
The artist lives and works in South Korea.
Featured Image: Seungyoon Choi – Untitled 26, Beginning of the Stop series, 2016 – photo via artacacia.com
All images via artacacia.com