Until recently, the SPQR was standing for the Latin phrase meaning Senātus Populus que Rōmānus – The Roman Senate and People. However, in the years behind us, this acronym got a whole new meaning coming from the street art sphere. A British artist SPQR is to blame. His meteoric rise to fame is contributed to his witty and somewhat dark humored socio-political stencils. Even though he is often confused for Banksy himself, this artist manages to continue creating in a distinctly individual style. And he does it with such ease!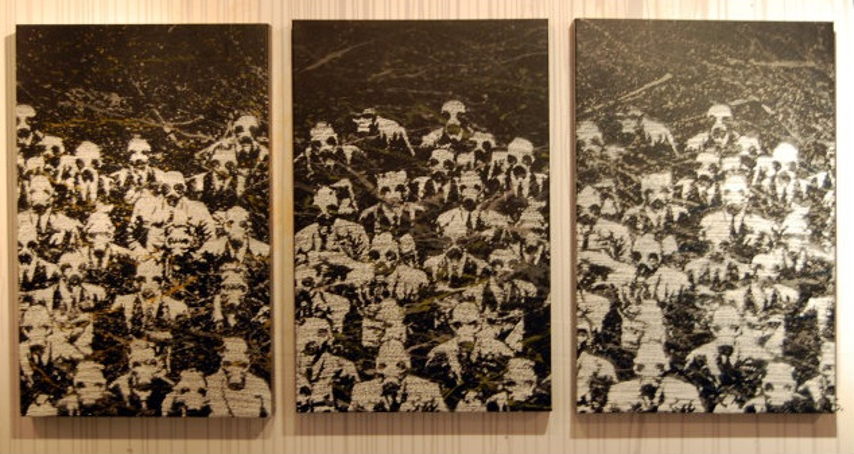 SPQR – an Artisan rather than an Artist
SPQR is Bristol born artist and, as most of his fellow colleagues, he is not willing to reveal much about his life. However, what we know for certain is that he presents himself as an artisan rather than an artist, and that he is more than happy for being a part of the art world in a moment when a major shift in the perceptions of street art took place. Accordingly, SPQR went from being a vandal to be able to create in the middle of a day, without any fear of legal persecution. And not only that: a door to a traditional art world (and when we say traditional, we mean galleries) were wide open, so he began using many other mediums and genres as all styles are welcomed now – as he said, there is no intellectual snobbery which you find in the 'old' art world.
There is no intellectual snobbery which you find in the 'old' art world, says SPQR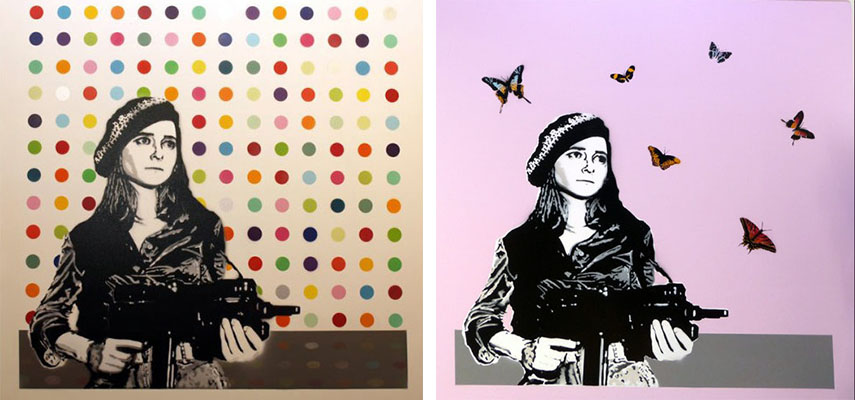 Excuse me, Are You Banksy?
SPQR can't remember how many times he have been asked if he was Banksy. He doesn't mind as he knows where his darkly humorous stencil art comes from – and that's right out his own mind. He is not bothered by the fact that many critics characterize his work as a somewhat further development of the Banksy school of street art. All he cares about is to continue making the social comment with his art, using his brutal and abrasive touch, but never losing from sight the whimsy side of it. That is his way of protesting about all that is wrong with our world, pointing out to the evils of society as he describes the state of humanity these days. Those evils are a pretty much surveillance culture, and brainwashing media. That is a dark part of his work. The silver lining can be found in his humor, in which he proposes some acts of defiance to counteract these ills.
SQPR has shown across the UK and in the USA.
This artist is represented by the Ministry of Walls.
SPQR lives in Bristol, UK.
Featured image: SPQR – Astronaut in Bristol, UK – image via FatCap
All artwork images copyright artist
| Year | Exhibition Title | Gallery/Museum | Solo/Group |
| --- | --- | --- | --- |
| 2010 | Monochromatic Shades | Signal Gallery | Solo |
| 2009 | Hip Art | The Brick Lane Gallery | Group |