Widely recognized one of the most eminent representatives of Indonesian art, Srihadi Soedarsono is best known for his expressionistic interpretations of vast landscapes, glorious horizons and Javanese and Balinese dancers. In a career that spans over seven decades, he has developed his unique style characterized by the expressionistic and bold use of color. Unafraid of experimenting with different media, Soedarsono has created an amazing body of work composed of numerous sketches, drawings, watercolors on paper and oil paintings. His work has been included in many exhibitions throughout Southeast Asia and beyond.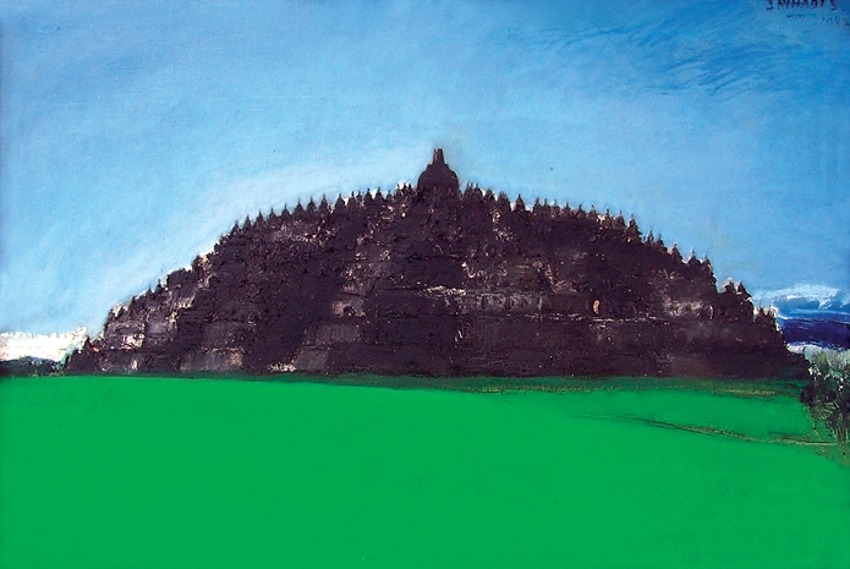 Early Years and Academic Background
Born in 1931, in Surakarta, a city on the Indonesian island of Java, Srihadi Soedarsono was introduced to art by his grandfather when he was only five. Aged fifteen, the artist participated in a project of creating posters for the Indonesian anti-colonial movement against the Dutch occupation of Yogyakarta, and three years later, he illustrated the Kaliurang peace negotiations that would signify Indonesian independence. The artist soon gained a reputation as a pro-western artist who took an active position that allowed him to question and analyze the authorities. He graduated from the University of Indonesia at Bandung in 1958 and obtained his MA from Ohio State University in 1962. Additionally, he utilized his education at the Bandung Institute of Technology and Jakarta Art Institute where he taught as a lecturer.
Srihadi Sudarsono has often criticized and analyzed the authorities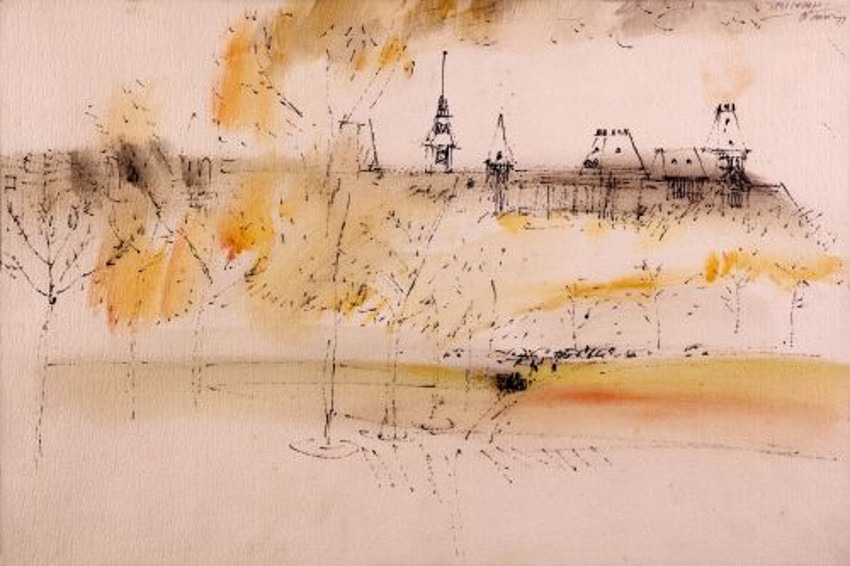 Works Inspired by Nature
Prominent painting maestro, Srihadi Soedarsono has created numerous works inspired by nature and all the beauties of his native country. His landscapes often depict Indonesia's spectacular sites such as Mount Merapi, an active stratovolcano and Borobudur, a famous Buddhist temple, dating from the 8th and 9th centuries. Using expressive brushstrokes and intense colors, he reduces scenery to its simplest form with the horizon stretching into infinity. Visually impactful paintings reflect the dynamic and effective use of colors that capture the spirituality of depicted place, inviting deep reflection and evoking a contemplative state. One of his most famous series inspired by landscapes is entitled Cosmic Horizons.
His paintings capture the spirituality of depicted place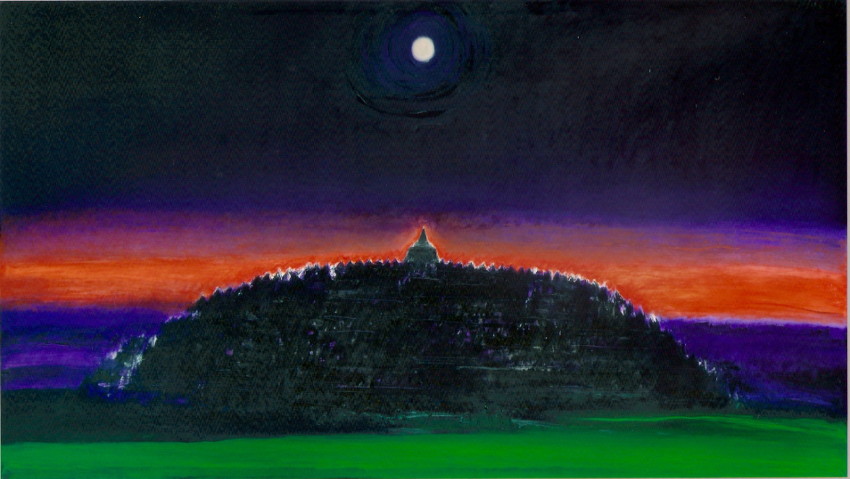 Javanese and Balinese Dancers
Along with his landscapes, Soedarsono often paints images of traditional Javanese and Balinese dancers. He has a unique ability to capture poignant moments of dancers unaware, using colors to evoke a sense of freedom, tranquility and happiness. One of his favorite subject matter, Soedarsono's dancers are characterized by harmony, beauty, balance, and elegance. They are often depicted in various poses – during the preparation of the dance, when they are putting on their costumes or while dancing. No matter what, the artist always maintains to capture all their grace and the enthusiastic expression of their bodies and faces.
One of his favorite subject matter are Javanese and Balinese dancers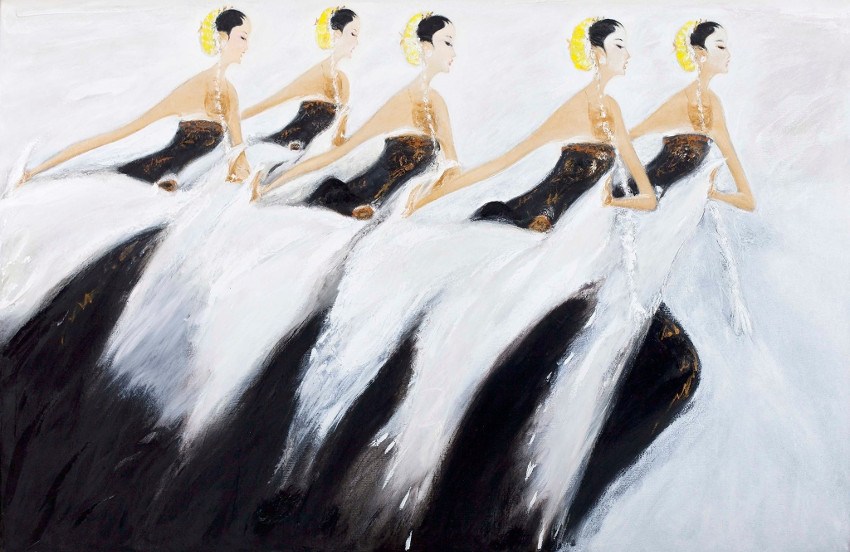 Seventy Years of Creativity
Soedarsono's long, prolific career in the artistic world has been recognized with numerous awards, including Arts Award from the Republic of Indonesia in 1971, a Cultural Award from the Government of Australia in 1973, a Fulbright Grant from the United States Government in 1980 and the silver prize at the Seoul International Art Competition in 1985. In February 2016, his work was on display at the National Gallery of Indonesia in Jakarta. Entitled 70 Tahun Rentang Kembara Roso (70-Year Span of Roso'€™s Journey), the show was not only Soedarsono's solo exhibition but also a documentation of modern Indonesian art history and the artist's creativity and versatility that last over seven decades.
Srihadi Soedarsono lives and works in Bandung, Indonesia.
Featured image: Srihadi Soedarsono – portrait, photo curtesy of Galeri Nasional, Indonesia