Matters of pre-verbal perception have concerned artists for a long time, but in the work of Susan Cantrick, this particular preoccupation is brought into focus. By passing representational or conceptual/relational modes of expression, Cantrick's abstract paintings aim to articulate the complexities of emergent cognition.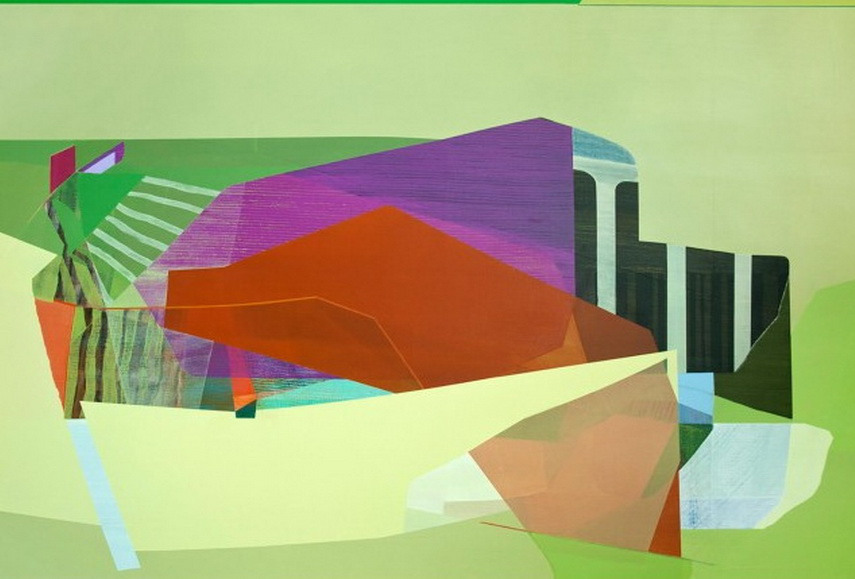 From Classical Music To Visual Arts
Susan Cantrick was born in 1952. After receiving her B.A. from Bennington College (Vermont, U.S.A.), she pursued an M.M. at the Peabody Conservatory of Music (Baltimore, Maryland, U.S.A.). In 1997, due to chronic tendonitis, she ended a fifteen-year career as a violinist in both the U.S. and France (where she has lived since 1990), transitioning her creative practice from violin to visual art. Since then she has shown regularly in solo and group exhibitions in both France and the U.S.
Authentic approach to composition, coloring and forms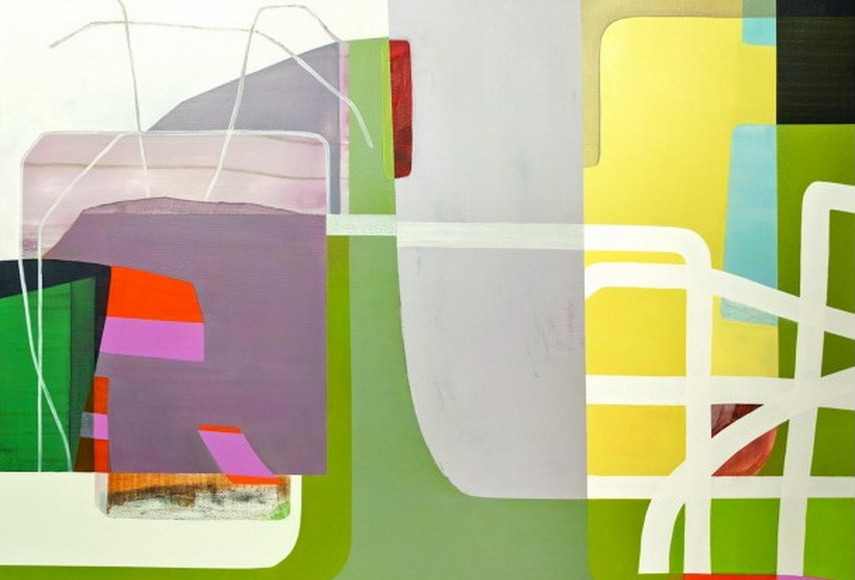 Susan Cantrick's Plunge Into Abstraction
For Cantrick, abstraction offers unique possibilities for the structured expression of visual thinking. As Françoise Caille has put it: … the work appears to be a constructive game of working out the best equilibrium among the forces at play. The artist deploys a gamut of modernist painterly techniques mediated by post-modern digital interventions, achieving a unique stylistic eclecticism in tune with contemporary artistic tendencies. Cantrick's process, whereby she works from digital studies derived from collaged photo-fragments of her previous work, reveals an interest in how shifts in context alter and renew identity. While Cantrick regards painting as an essentially transitive phenomenon — as much state of mind as process and object – she wants her paintings to be as clear as possible, providing the viewer a direct pathway toward recognition and response.
The works of Susan Cantrick are fine example of postmodern abstraction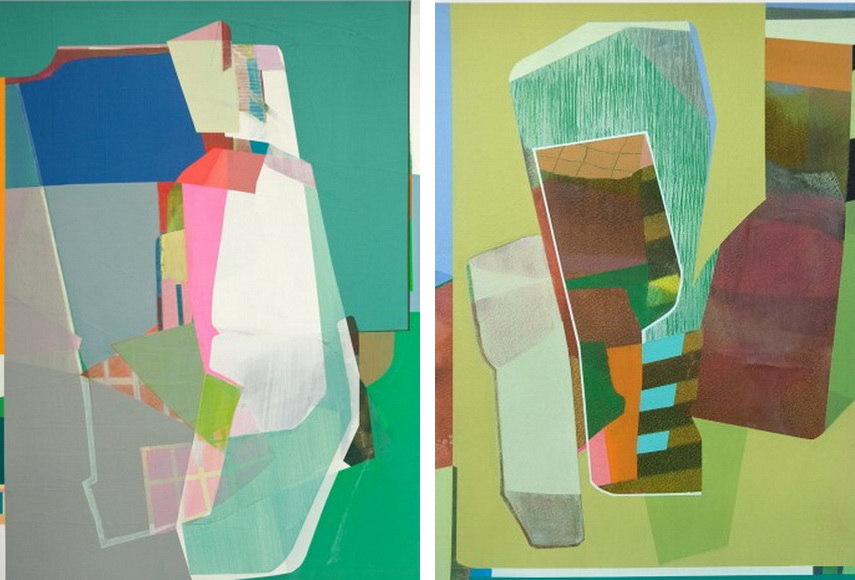 Dazzled With Color
The starting point of Cantrick's elaborate process is her conviction about painting as a form of perceptual inquiry rather than of narration, illustration, or critique. Fascinated by the capacity of humans to think clearly without words, she seeks to create compelling two-dimensional analogs of the moment at which her perceptions begin to cohere but before they are formulated into the language. For her, color is essential to animating and enriching these visual compositions, exciting complex sensorial responses in the viewer. She thinks of color as bringing life to painting.
Employing the chaos and diversity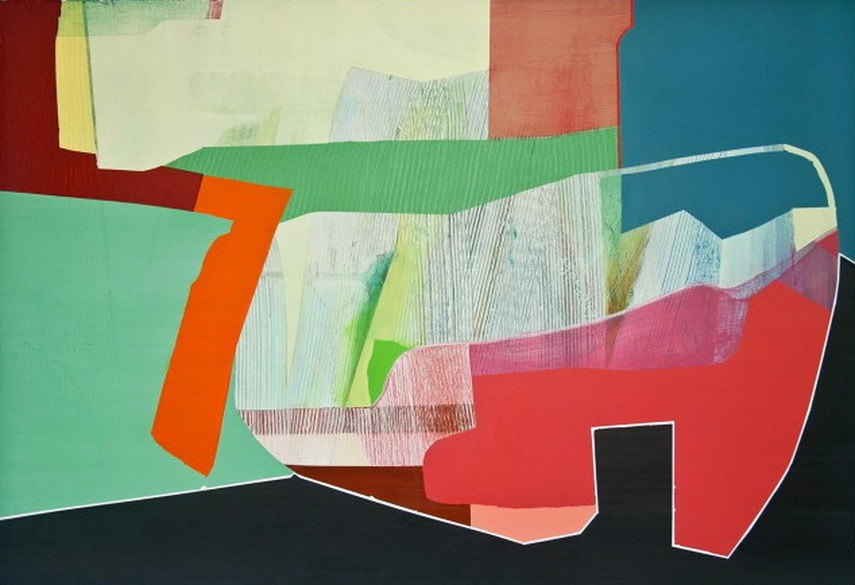 The Visual Symphonies of Susan Cantrick
Although Cantrick herself minimalizes it, her musical background undoubtedly influences her visual thinking. Compositional structure, rhythmic repetition, chromatic contrasts, and the evocation of time that can be achieved with transparent layering are vital elements in her work that contribute to a fluid sense of the pictorial space. Susan Cantrick received the Art Absolument prize at the Parisian Salon des Réalités Nouvelles in 2013, and her work has been acquired by private collectors in France, Great Britain, the U.S., and Japan.
Susan Cantrick lives and works in Paris.
Featured image: Portrait of Susan Cantrick – photo credit © Adine Sagalyn
All images used are courtesy of Ideelart gallery