Street art is very unusual. Often illegal, always uncontrollable. One day a masterpiece could decorate some random wall and the very next day that very same masterpiece could be gone and painted over, forever lost and unseen. That is why is just as important to preserve the graffiti as it is to create them. Thomas von Wittich is a photographer born in 1983 in West Germany, primarily known for his shots of contemporary artists from the German scene. He started as a graffiti artist himself, going through a rebellious phase, but then decided that he wants to be a photographer and dedicate his career to immortalizing the work of other street artists for all who can't see it for themselves, and for the next generations as well.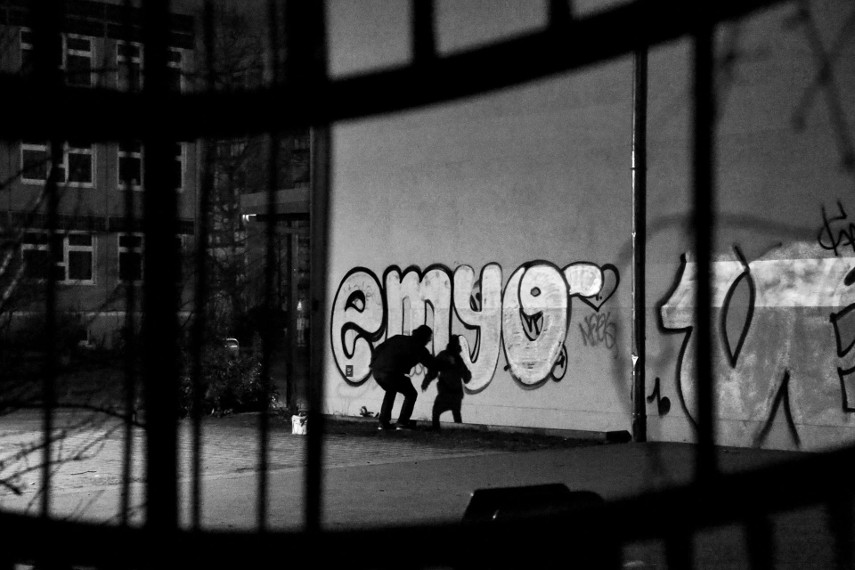 Thomas von Wittich's First Camera
Coming from an upper-middle-class family, Wittich left home when he was only 13 years old. In order to support himself, he began working in the meatpacking industry and as a cook on board of a ship. After some time, Wittich got his first camera, a Leica R4, that he used to take photographs of different bands whose concerts he had an opportunity to visit. Like many other young men, he was also a rebel and was a graffiti artist, interested far more in the streets rather than photography. A teacher at the school noticed his talent and gave him some photographic equipment. He originally documented his own work and that became his introduction into the world of photography. It also defined his future career, where he abandoned the street art and started working solely as a photographer.
His first camera was a Leica R4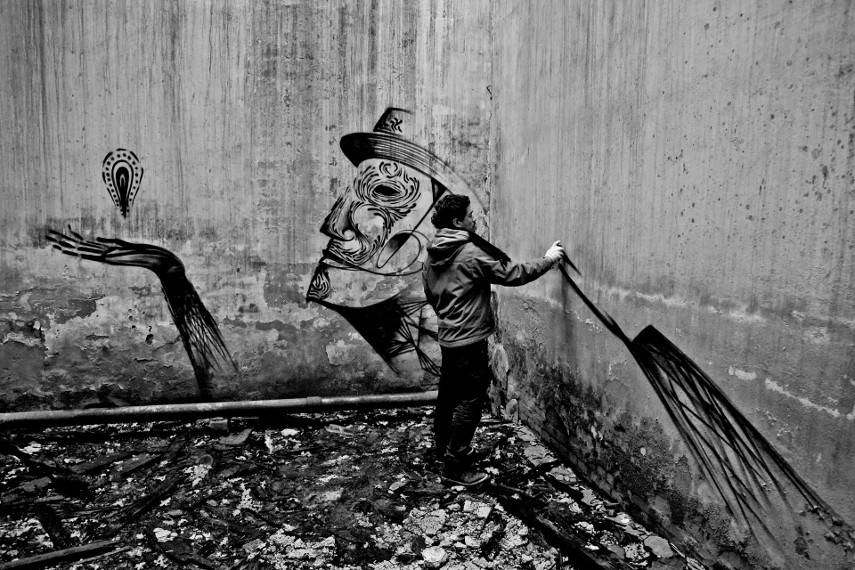 Friendship with Jeffrey Delannoy and Career
Thomas von Wittich caught the attention of the American pop-photographer, Jeffrey Delannoy, who saw his outstanding portrait of a mediocre band. Delannoy liked that photography very much, so he hired Wittich as an assistant. From that moment on, Thomas spent many nights in the darkroom learning and honing his craft. Under the guidance of Delannoy, he studied the classical black and white photography of Parisian street photographers from the 40's to the 60's.
Jeffrey Delannoy hired Wittich as his assistant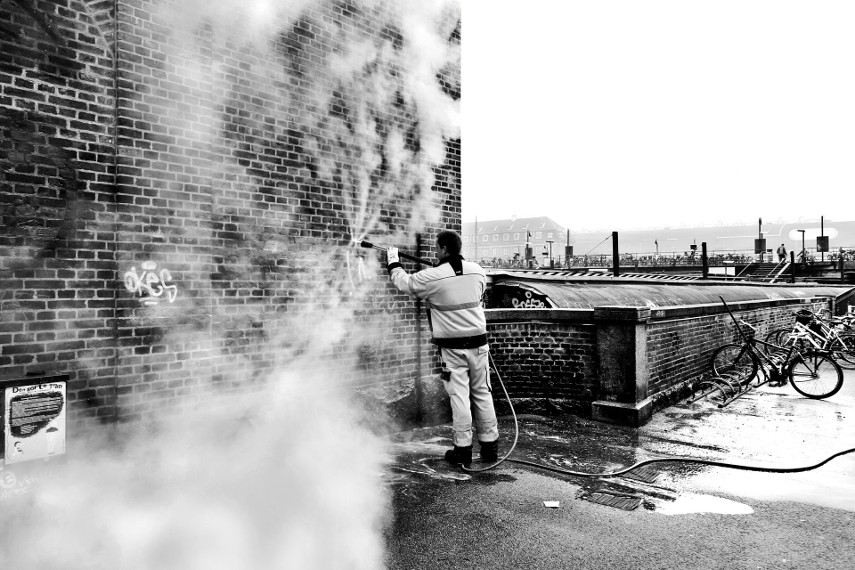 Thomas von Wittich's Independent Work
After the apprenticeship, Thomas von Wittich had two-year portfolio preparation which he had financed through gambling and the lottery. Soon, the first publications of his prints followed. Wittich processed gothic, hardcore-rap and erotic themes in those works.
After many years of practice, he decided to use reporting, portraiture and directing as a means to authentically contribute to the gentrification of the city.
He is represented by Open Walls Gallery in Berlin.
Thomas von Wittich lives and works in Berlin, Germany.
Featured image: Thomas von Wittich – Untitled 1 (from the Vermibus Dissolving Europe series)
All images © Thomas von Wittich